Hey there, and welcome to our very first Pick My Presto post!
I had an absolute ball putting this presto chango together, and I look forward to posting lots more of them (on a somewhat regular basis) throughout the year. (So keep those photos comin'!)

I received a lot of pictures of living rooms, and this week I chose to work on one sent in by a gal named Tracey who writes a blog called Make Room For. Move your cursor on and off of the photo below to see the photo she sent me switch to the inspiration drawing I created…

(Note: My drawing is for inspirational purposes only, and the ideas suggested are just that. Spontaneous, flexible, just-for-fun, ideas. And since this is a just-for-fun-photo-consultation and not an actual-and-perfectly-to-scale-virtual-consultation, I have no idea if the furniture and accessories I used would actually fit or look right in this room. Boom.)
I was feelin' the idea of a textured wall to break up some of that drywall, so I clad the one on the left in white-painted board and batten. I love the freshness it brings into the room, and taking it up to the ceiling (and adding crown molding) makes the room feel a little taller too. Bonus!
I also used a big, wood mirror to open up that end of the room a little more.
I spread colors like sand, sage, smoke, russet, ivory, and espresso all around the room for an earthy-meets-electic vibe.

A variety of textures and finishes give the room a cozy feel, while raising the window treatments up and out will continue that feeling of added height and expansiveness.
If you weren't able to view the presto chango in action above, here are the still images…
Tracey's photo:


My inspiration drawing:


Thank you for the opportunity Tracey! And thank you to everyone who submitted photos this week. I look forward to randomly selecting another one soon!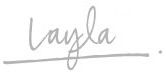 Wanna submit a photo for our Pick My Presto series?
Send an email to PickMyPresto [at] aol [dot] com titled, "PICK MY PRESTO". Make sure to include your name, your blog name (if you have one) your design likes & dislikes, and one photo of the space in question. (No links please.) It should be clear, and measure at least 400 pixels high x 600 pixels wide. (In other words: 4″x6″) Make sure it's a photo you're comfortable with me showing and writing about on our blog. Then, whenever I'm feelin' the urge, I'll randomly select someone's email and have a little fun creating some presto-chango/cottage-style inspiration. Oh, and since I love surprises, I probably won't email you to let you know I've "picked your presto" unless I have a specific question for ya about your space.

——————————————————————————————————–
Join us on Twitter or Facebook!
————————————————————————————-
Need help with your living room layout?
Check out my e-book!