First off, I wanna thank you from the bottom of my heart for leaving me such sweet messages about my Grandpa. Just having you to "talk to"/"listen to" has definitely made the whole process easier to deal with, and I appreciate your kindness during this super tough time.
Kevin's been amazing too. I feel very blessed to have him in my life.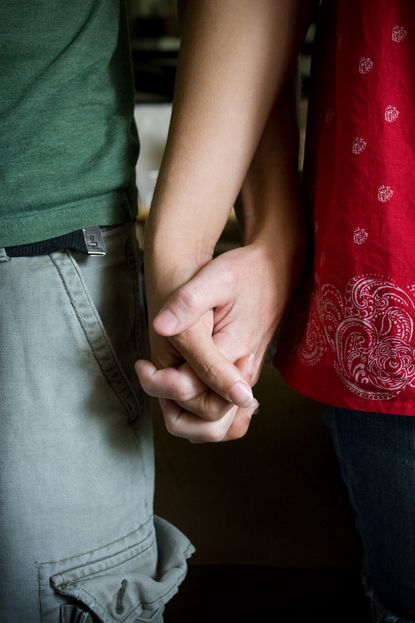 He (and I!) appreciated the comments you left on the post he wrote so much. Thank you for making him feel so welcome!
In honor of my Grandpa, the builder, Kev and I worked together on one of the walls in our bedroom this week. It felt good to get my hands dirty again, and I enjoyed telling Kevin about some of the times my Grandpa worked on stuff around our farm. (Whether my parents wanted him to or not!)
First up on our agenda was to learn how to use our fancy-schmancy new nail gun. The directions read sorta like hieroglyphics, but we eventually managed to figure it out. I think.
Well, I'll let Kevin explain…
(Here's a link to the YouTube version.)
Since we shot that video, (On our old video camera, by the way. Sorry for the crappy quality!) we've successfully clad one entire wall with 1×6 MDF boards. It was really dark and rainy out today though, so I didn't snap any photos. Hopefully it'll be a little brighter tomorrow, so I can get in there and capture some shots of our progress. It looks sort of like this…

Minus the wood beamed ceiling. However….I have been wanting to do something extra special up there….hmmmm…..