I had an insanely fun weekend shooting all kinds of Valentines Day craft and decor ideas with a super-talented stylist friend of mine (posts full'a pics coming soon!) and Kev, and his friend, Josh, spent most of the weekend working away on their soon-to-be-launched photography/Photoshop video training class website. ('video', meaning: they'll be teaching through online videos, so they can actually show folks how to use their cameras and software!)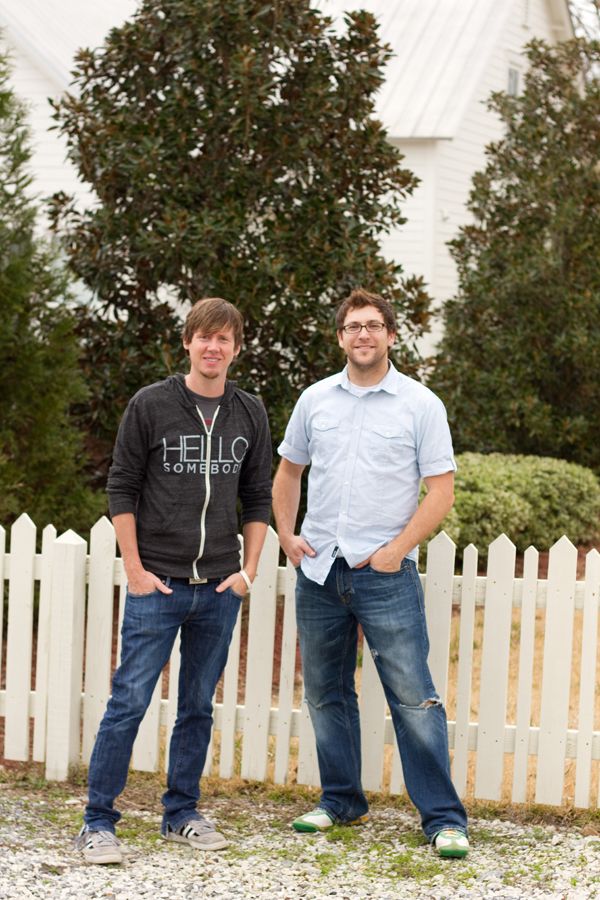 (Kev & Josh)
Here's a sneak peek video they put together last week that tells a little bit about what they've been up to…
Those outtakes crack me up every time. (Fun fact: that's Kev and Josh singing/playing the music in the background of the video!)
I'm especially excited about their video classes because 1) I really want to learn how to use our DSLR camera, like, for real, so I that don't always have to ask Kev to shoot things for me when I'm in a tricky-to-shoot-for-whatever-reason type situation. 2) I have absolutely no patience with instruction manuals, and am a strictly visual learner, so their videos are exactly what this "you-HAVE-to-show-me-or-I-will-not-get-it" gal needs, 3) They prove you don't have to buy the biggest, fanciest, most expensive camera, lens, or tripod to take amazing pictures. They demonstrate all their photography techniques with basic DSLR's, lenses and tripods- and plan to teach an online course in Photoshop Elements (which is around $100), too!, and 3) They're going to let me teach a Photoshop course about how I do my presto change-o's. Yesssss!
In addition to helping folks learn how to use their DSLR's and Photoshop, they'll also be sharing all their special tricks and techniques when it comes to shooting weddings, portraits, interiors, and products…
And what I love most about those video classes is that Josh & Kev actually take you right out there in the field, or into an interior, and physically show you how they shoot it. They walk you through their thought process, and show you what knobs they're turning, what buttons they're pressing, and what settings they're using on their cameras. That's what I'm talkin 'bout, Willis!!!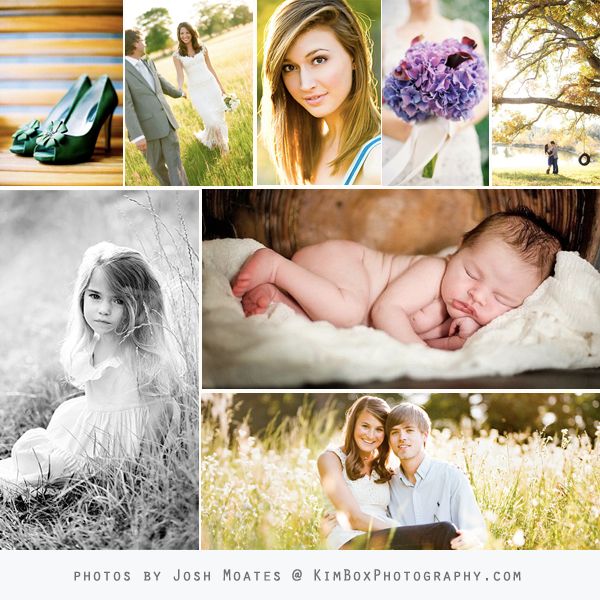 They're going to kick things off with classes specifically created for beginners, and they're mission is to take the guesswork out of photography and Photoshop, and help folks understand their DSLR cameras and Photoshop programs in a very affordable, casual, easy-to-understand way. Like Josh said to me the other day, "you don't have to worry about every little thing on your camera, or in Photoshop, to get great-looking pics". Eventually, the guys would like to offer intermediate and advanced classes as well, but for now, they're strictly concentrating on helping out beginners.
Anywho, since they're getting so close to launching, I've been racking my brain trying to come up with a list of last-minute photography/Photoshop-related questions they may have forgotten to include information about, and I'm hoping you might be able to help me with my list! Is there anything in particular you think would be important for them to teach when it comes to DSLR's, shooting photography, or using Photoshop? I'd love to pass the info on to them so they can make sure to include it. (Thanks in advance for your input!)
Those two have been working on their site every second they can manage to get together, and until very late in the evening on most nights, for a very long time now, and I'm so proud of them for stickin' with it. Photography is definitely a passion for both of them, and I couldn't think of two more talented/laid-back dudes I'd want to learn how to shoot and edit photography from! (Okay, fine. I am married to one of them, but those are two of the reasons I said yes!)

PS- Of course, I'll blog about the launch of their site here on TLC, but for more information and special announcements about their site, follow the guys on Twitter!
And the winner of the Simple Starfish necklace is…
Congrats Tara! I'll be in touch with you soon!