Exciting e-news!
Me and the guys are putting the finishing touches on ShootFlyShoot.com this weekend, and it'll be up and running this coming Monday morning!
It's been a looooong process, and I'm so excited it's almost ready to rumble! What started out as a text message between friends last year, is now a fully-functional website- woo hoo! Here's a video about ShootFlyShoot in case you missed it the first time around…
Eventually, the guys plan to offer several different types of classes (everything from how to make a blog button, to how to shoot film, to how to edit videos), but they're launching on Monday with their first class: Photography 101. The next couple of classes they plan to add will be Photoshop Elements and Photoshop 101, and they look forward to making those available within the next month or two.
Here's the low-down on Photography 101. In a nutshell, it's a class for DSLR beginners, who are interested in learning how to shoot in manual (M) mode, to capture beautiful portraits and interior photographs.
Photography 101 is a series of 12 separate online videos, in which Kevin and Josh break down each of their photography tips and techniques, in a simple, laid-back way, so viewers can actually see how they do things. They explain everything (multiple times) in a very down-to-earth, easy-to-understand manner, and they show you which camera settings you actually need to use to get the kinds of results they do. Some parts of the class are taught in-studio, and some things are taught in-the-field. It's really fun! (Just like the two of them!)
Throughtout the entire ($69) 2 hour and 40 minute class, they show you exactly how they're moving the buttons and dials on their cameras, and because the class is taught through online videos, you can learn at your own pace. You can hit pause, rewind, or go back and watch any one of them anytime you'd like. Once you pay for a class, you'll be able to access it forever!
I took the class (twice!) and Kev thought it would be a good idea to put my newly-learned knowledge to the test before the site launched, so we went downtown and I shot these photos of him using the methods they taught me…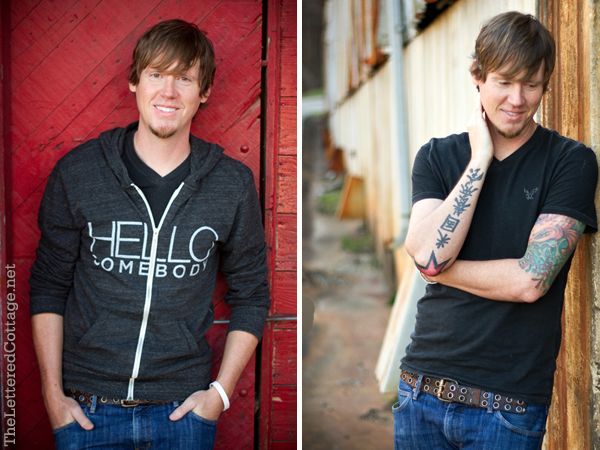 (I call this particular layout, "Hubba Hubba")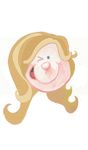 I was pretty ecstatic to make it through the whole shoot without having to ask him how to manipulate my settings for the first time ever!
So, if you're interested in learning more about your camera, or how to shoot photography, swing on over to ShootFlyShoot.com on Monday, March 5th. The site will be alive and kickin', and to celebrate their 'grand opening', the guys are going to be giving away the same kind of lens I used to shoot those photos of Kevin. (If you own Nikon it'll be a Nikon lens, if you own a Canon, it'll be a Canon lens.)
Happy snappin', and thanks in advance to anyone who decides to give Josh and Kev's first class a shot!

Get My Free E-book: 15 Common Decorating Mistakes And How You Can Avoid Them
Enter your email to download my free e-book instantly! 🙂