Happy Tuesday!
I was helping a friend come up with ideas for the top of her armoire recently and I thought I'd put together a post that detailed some of the things we talked about in case you're looking for this kind of inspiration too.
There are a lot of different ways to arrange things on top of an armoire, but I tend to have three favorite techinques. The first one is to prop a larger (flatter) item against the wall in the back and then to use varied-height items in front of it…like this: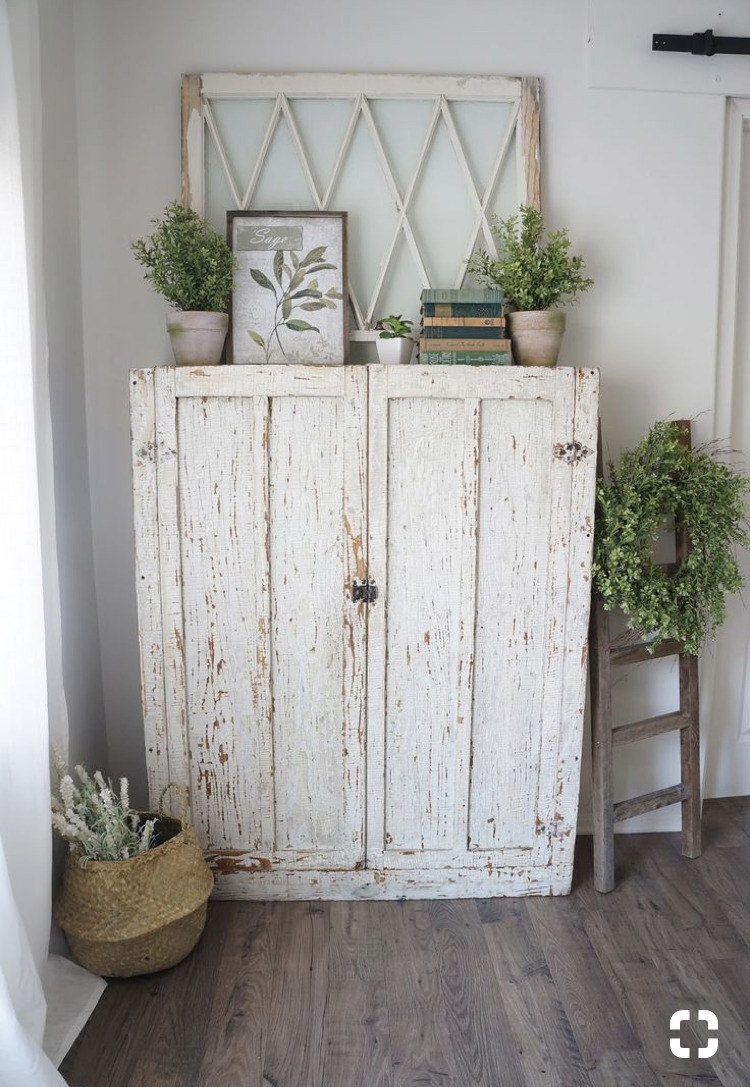 (source unknown)
Here's another great example of a larger, flatter piece in the back and some shorter things in front:
I also like how the items in front stagger down in size. The basket is about half the height of the sheep picture, the largest white pitcher is about half the height of the basket, and the smaller pitchers are about half the height of the larger one. Add a boxwood wreath to the front and voilà!
Another arrangement I love is to use a cluster of almost identical, but varied-height, items like they've done here with these green, glass jugs: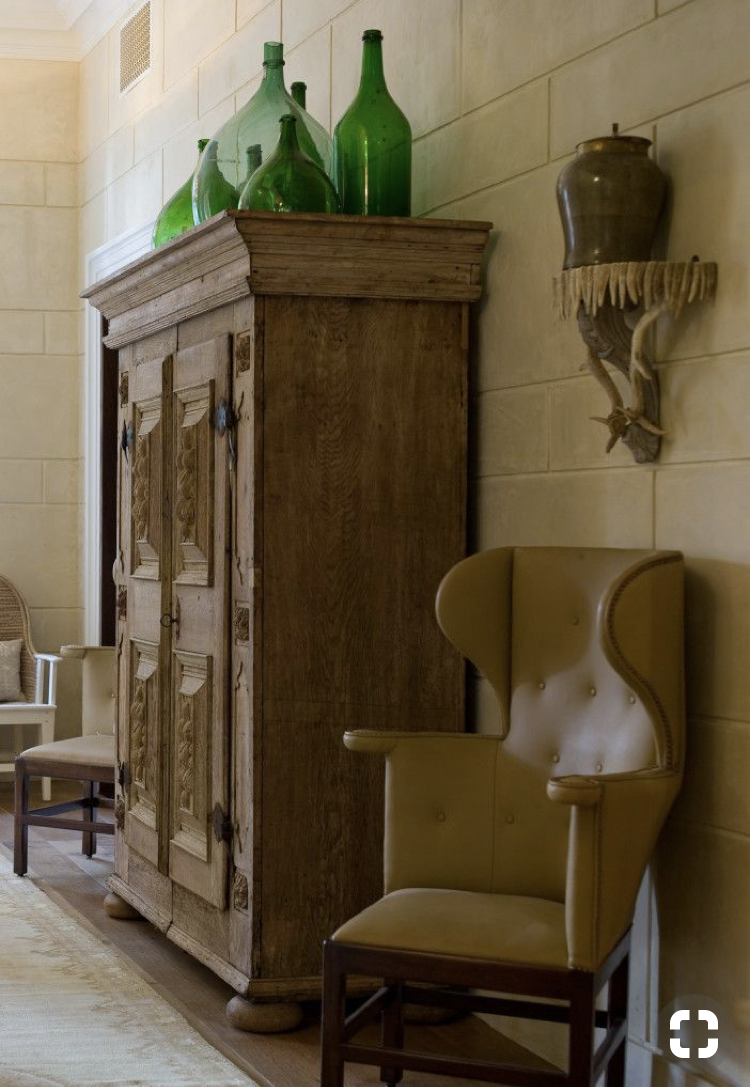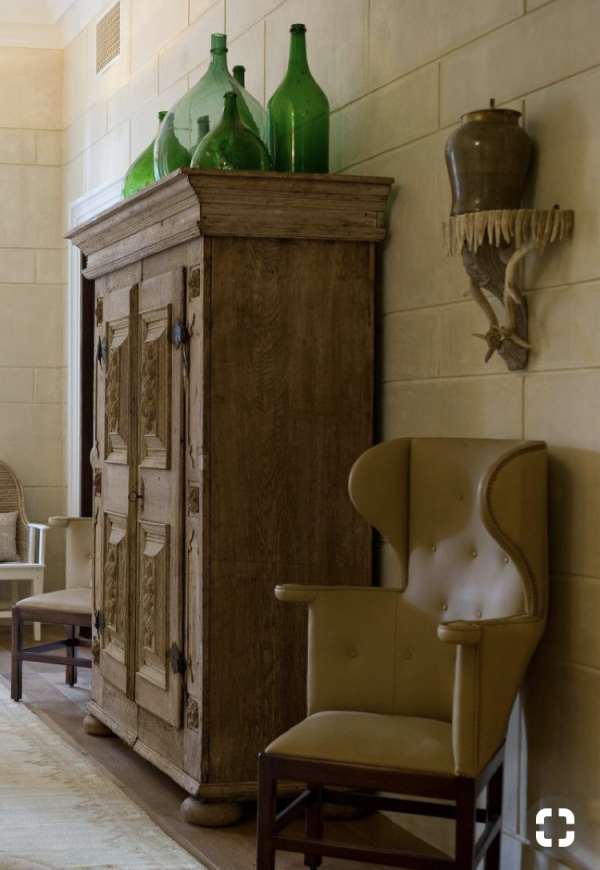 Here's another similar example where they used three glass jugs, but altered the color of the middle one and embraced the different tone by highlighting it with some live foliage: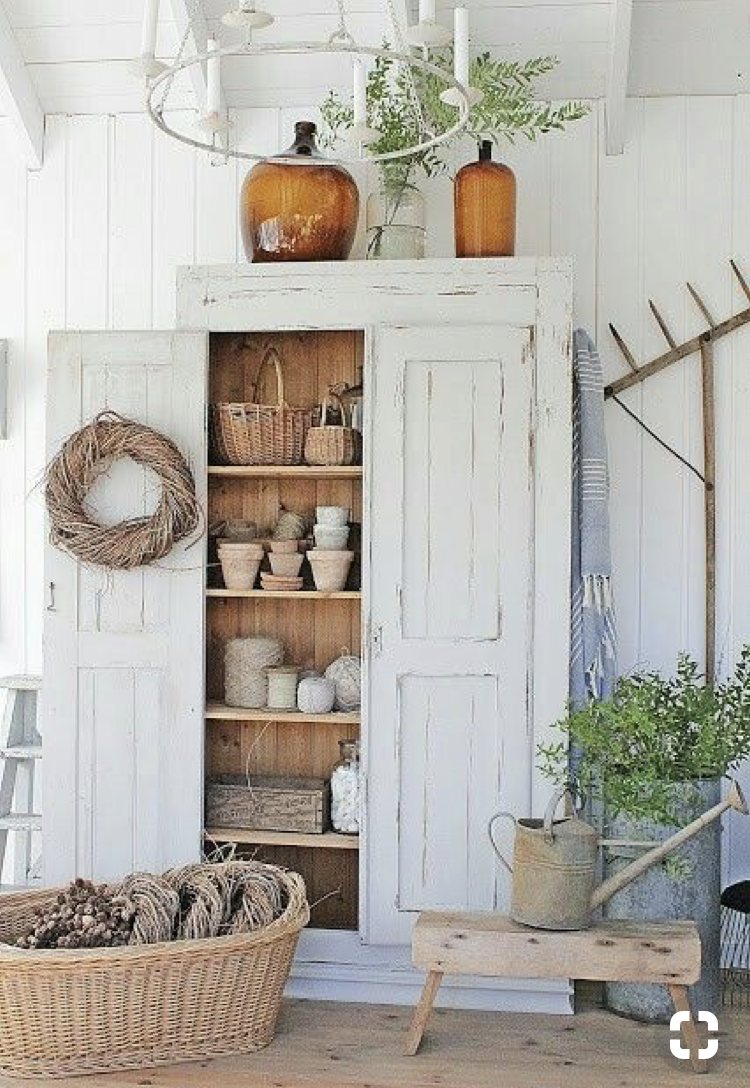 Last but not least, if you're short on height between the top of your armoire and the ceiling, you could always try this next technique. It utilizes three items. A bucket, a low basket and a bundle of faux floral stems that cascade over the edge of the basket, like the ones in these photos: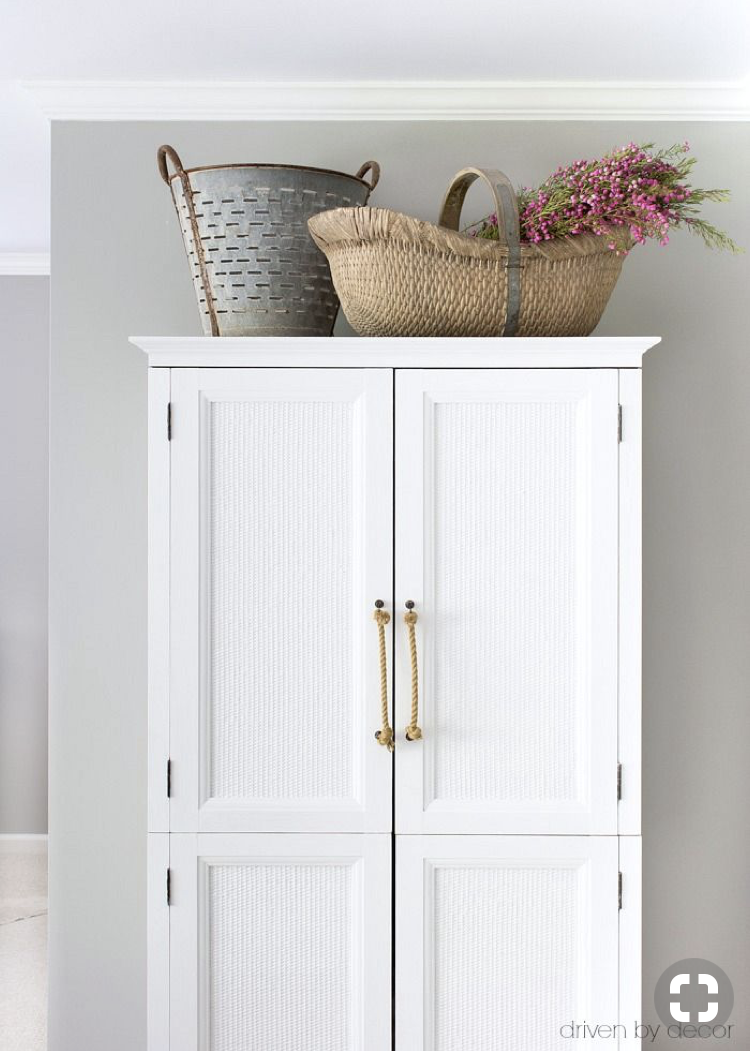 Super simple, and simply stunning!
One last example I wanted to share shows another great way to group a collection of items.
I love the hat hanging off one corner, and how the clear glass jugs don't disrupt the view of the artwork behind them. The antler sculpture balances out the vignette perfectly because it's the same color as the hat, and it's perfect scale-wise. It's not as tall as the artwork, but not as short as the biggest glass jug. It's also "light" visual weight-wise, which balances nicely with the visually ligh-weight (because they're clear) jugs. I, personally, would remove the large white frame propped behind the black one, but other than that, it's such a great example of an interesting and visually balanced grouping!
How about you? Have you decorated the top of an armoire lately? I'd love to hear about what you used!
Layla