Before we left Alabama, I snapped some photos of some of the (many!) hay bales sprinkled around our county this year. I try to get out and see as many as I can during the yearly hay bale decorating competition and I always love sharing photos of them here.
I'm not sure who decorated our (lakeside) community's bale this year, but they sure did a good job creating our giant fish!
The neighborhood across the road went with a super creative Wizard of Oz theme:
This Up-themed display is so fun too!
That would've been my favorite if they had made the house look more like the house in the movie AND if they had tied the balloons to the roof instead! 😀
Another nearby neighborhood created a cute little camper bale:
I love the "marshmallows" on stakes!
They weren't the only neighborhood to create a camper though. Here's a shot of camper #2!
We found a bale dressed up as a giraffe over by the post office:
There was a Tim Burton-themed one in that area too:
A new-to-the-area church created a sunflower bale:
Another neighborhood crafted a big, black spider:
This next set-up was inspired by the Fair:
This next neighborhood decorated their bale like a quirky cat's quirky hat!
But my favorite display (out of the few I've seen) is this version of the same theme: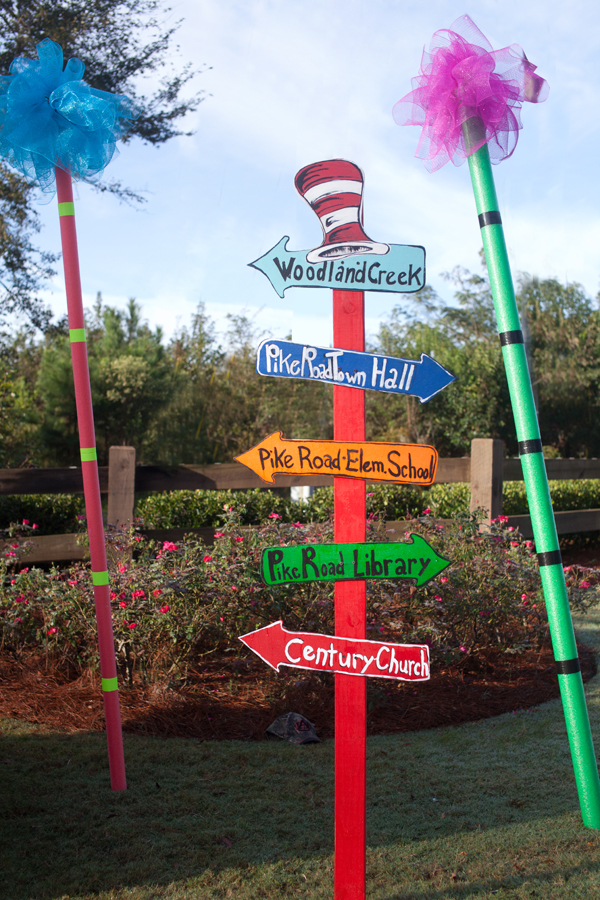 I wish I had had a chance to get out and photograph more of the bales before we hit the road, but I'll give it a shot next year if we're in town. I'd love to help decorate one sometime too!
Layla