She might think she's "just a girl"- but to many of us out here in blogland she's A-MA-ZA-ZING!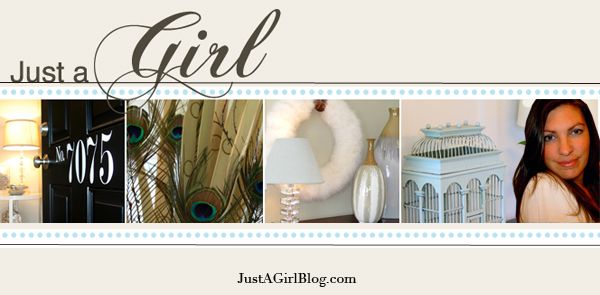 Chris and I have been e-friends for a couple of years now, and I'll never forget the day I received an email from her that said, "Uh…is Kevin at Ikea in Michigan? I think I just looked at him, but I didn't say anything because I wasn't sure." I wrote her back and told her that it was indeed Mr. LC, and that he was there recording his album at the studio across the street. Unfortunately he left the store before they had a chance to meet- but I, however, made a super secret trip up to her neck of the woods again tonight. Yep. I did. I ate lunch in 'Bama- but I was in MI by five. I wanted to do a little "surprise by design" style renovating/re-decorating for her while she and the family were out for their weekly Thursday night dinner at Outback Steakhouse. According to their next door neighbor, (a.k.a my accomplice) they usually don't stay out long- so I had to act fast.
Chris recently told me she had been thinking about putting an arch over the doorway that leads to the living room, so I went ahead and threw that together for them real quick-like. A little drywall, some touch-up paint. Easy peasy.
Hey, did I mention I drove up there in a large U-haul truck filled with all sorts of home decor and Christmas stuff? Yep. I did. I do that sometimes. Just drive from one state to another, in a big, noisy vehicle, loaded up with a buncha neat-lookin' stuff. Its really fun.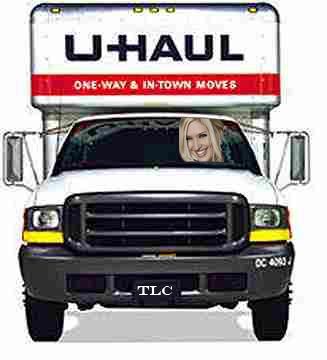 Long story short- I was able to finish my surprise makeover before they got back home, and weirdly enough, I was able to make the trip from Michigan back to Alabama in just 37 minutes. (Not one red light the whole way- yeehaw!)

I haven't heard from Chris yet. They must have decided to go out and see a movie or something.
If you'd like to see how it turned out, simply move your cursor back and forth over the photos below. (Google readers you'll have to hop on over to TheLetteredCottage.net if ya wanna see!)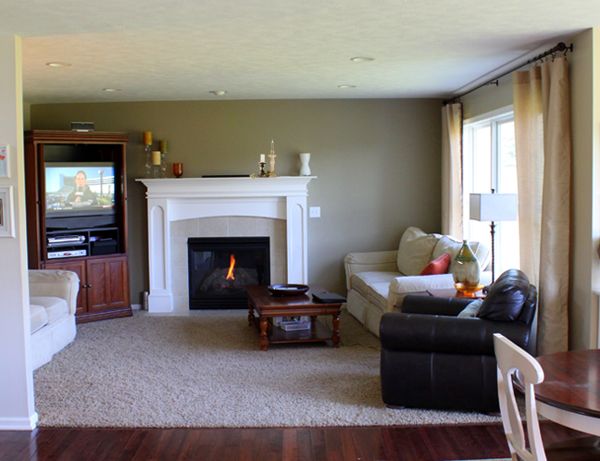 Hope she likes it!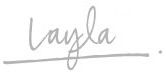 (Note: Obviously I'm kidding about traveling up to MI tonight and re-doing Chris' living room. I just put those drawings together in Photoshop for her so that she could decide if she wants to do the "arch thing" or not. Hee hee!)
Join us on Facebook or Twitter!
————————————————————————————-
Need help arranging your furniture?
Need design help?
Check out my e-book!
Get My Free E-book: 15 Common Decorating Mistakes And How You Can Avoid Them
Enter your email to download my free e-book instantly! 🙂