Happy Monday, y'all! 😀
Did you have a good weekend? We sure did! We even finished up that DIY project I told you about last week. It was inspired by this mirror from Ballard Designs: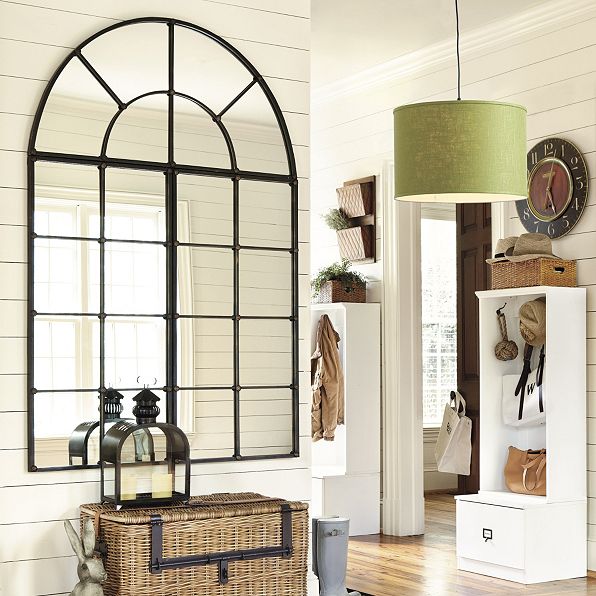 That one sells for $549, which was about $500 over our budget, so I decided to see what I could whip up for $50 instead. Here's what I came up with:
Step 1: Purchase three ($5.88) door mirrors from Walmart:
Step 2: If you had to buy pink ones because they were out of black ones (like I did!), tape off the mirrors and spray the frames black: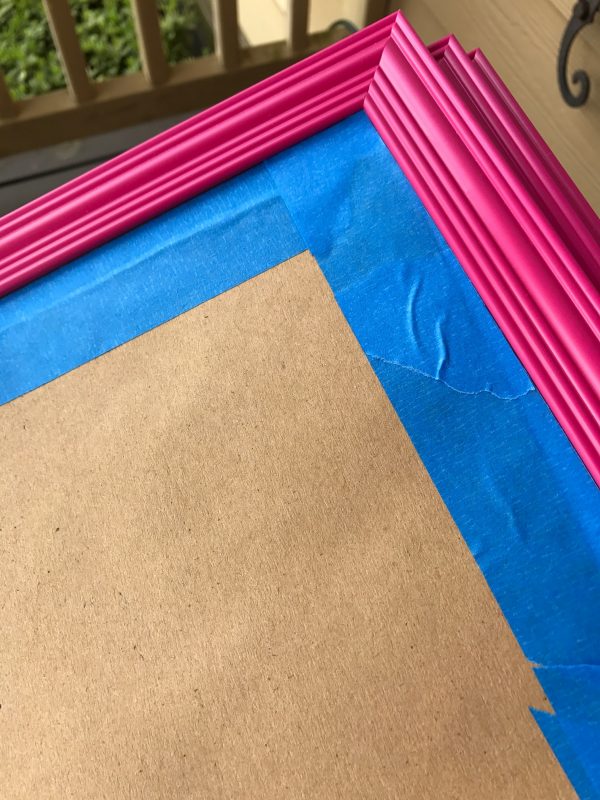 Step 3: If the pink color on the underside of the frame is still reflecting on parts of the glass…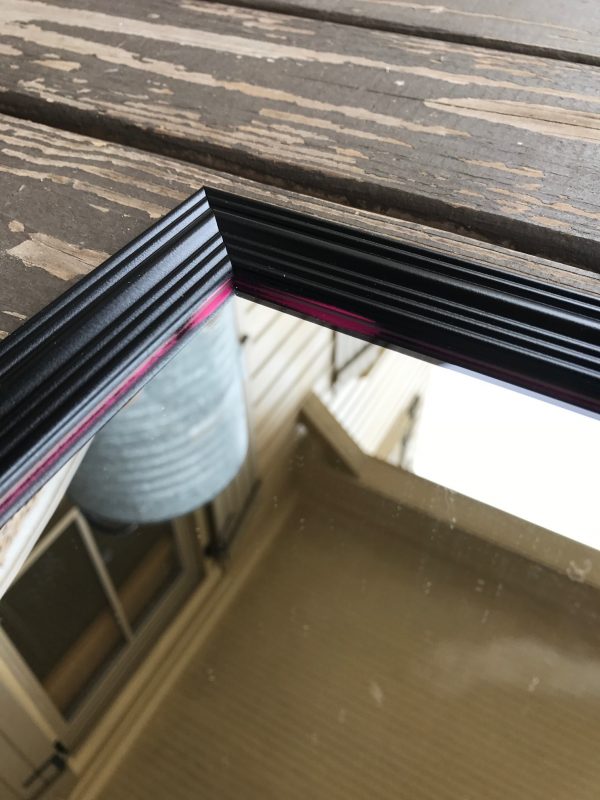 …use a small paint brush to touch it up:
Step 4: Scrape off the excess paint when it dries:
Step 5: Chop nine pieces of trim molding:
Step 6: Spray the backs and front of each piece:
Step 7: To create the window pane effect, use E-6000 to glue the nine pieces of trim molding to the mirrors, using scrap wood "spacers" to keep the trim pieces straight and evenly spaced apart:
Step 8: Attach heavy duty, double-sided foam tape to the back of each mirror:
Ours was Scotch brand "Outdoor" tape made to hold up item that weigh up to 15 lbs, and each of our mirrors weigh 5 lbs.
Step 9: Stick the three mirrors to the wall using a board or level to make sure they stay straight.
Note: Each of our mirrors were a *slightly* different size, so we ended up lining ours up across the top (vs. the bottom) because that's the edge that's most visible.
Here's the *almost* finished product:
To mimic the shape of the Ballard Designs mirror, I've got something arched up my sleeve this week, so I'll be back on Friday to show you what I'm adding to the top! 😉
Layla
PS- For those who aren't on Facebook and have asked me to include it here each Monday, here's a link to this week's LuLaRoe pop-up: https://www.roewith.me/s/JDptr77wq XO
Get My Free E-book: 15 Common Decorating Mistakes And How You Can Avoid Them
Enter your email to download my free e-book instantly! 🙂