"Time has a wonderful way of
showing us what really matters."
– Margaret Peters
Several years ago, my Mom and I rented a pedal boat from a vendor on Catalina Island. She, Kevin and I were there for an art festival I had been accepted into, but I sold all my paintings within the first few hours of the 2-day show, so a relaxing ride sounded like a great way to fill some (very unexpected) extra time that afternoon. The boat was only built for two, so Kevin found a seat on the pier as Mom and I pedaled out past the end of it.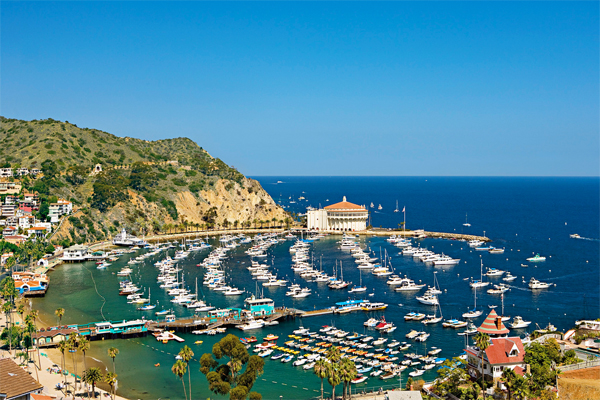 (source)
Now, I don't know if you can tell by looking at the photo above, but that's where our Catalina adventure really began. The boats out there had motors- not pedals. And where there are bigger boats, there are bigger waves. It was hilarious/horrifying, and we burned many a calorie dodging yachts together that day. "Relaxing ride"- ha! 😀
Our adoption agency has invited us to put together a photo book for the little one we'll *hopefully* be officially matched with this year. If we're able to go on the group trip, we'll bring it with us and share it with Sweet P in person in a few weeks. If not, we can send it with one of the other couples that is scheduled to go. 🙂
I'm going to start assembling it this week, but I have another idea for an additional book, too. The second one will take a little longer to make, but it'll be a fun way to fill some of the wait. I'm thinking it'll look (and read) more like a childrens book. It'll be a story about us, and our wish to become an "us-plus". I'm thinking Kevin and I will act out the story in front of a white background, and then maybe Kevin's dad (who is a cartoonist) can illustrate each scene on the white space around us. (Dad Palmer: would you be up for this?) 😀 My friend, Ashley (Under the Sycamore), just blogged about the beautiful photo books she creates through Blurb, so I think I'll do a little snooping around on their site to see if they can print something like this for us.
My mom gave me the bracelet holder for Christmas. "It's just a thick cardboard tube, thin padding, a piece of fabric, an old candle holder, and a few corks", she explained as I pulled it out of the box.
She said it was "just something silly", and that it would "probably fall apart by the time I got back home". Lucky for her, I'm a total sucker for something-sillies, and lucky for me, it made the trip from Pensacola to Pike Road in one precious piece. 🙂
She researched DIY holders, and shopped for vintage brass. She gathered up fabric and corks. She filled her time for me. I don't think I fully appreciated that about her when I was younger, but something clicked on Catalina, and I feel more and more thankful for (and inspired by) her creative spirit every year. Time really does have a wonderful way of showing us what really matters, doesn't it? Off to gather up some goodies for my little one…