Hi and welcome to another installment of Pick My Presto!
I went to randomly select another an email from my Pick My Presto inbox the other day and discovered that AOL had deleted all the messages that were previously in it. Zoinks!
I posted a quick shout-out about what happened on our Facebook page, and got an email from a gal named Nancy in my inbox a few minutes later. She has a condo kitchen-related design dilemma and here's what her email said:
Help!! We've moved to a condo and we're having trouble deciding what to do with our dining room. We removed the upper cabinets that separated the kitchen and dining room but we're not sure what to do now. To me it looks obvious that we took down cabinets. I feel like it needs some architectural changes to add some character. We also haven't painted yet as I cannot decide on a color. I thought having a new place to decorate would be fun but I'm paralyzed by indecision! Please help!
Here's the kitchen photo Nancy sent me to presto change-o…
…and here's the inspiration photo I found online that got my mind a'racin'…
Isn't it pretty? I love so many things about that space!
I don't know if it's possible, or if this would even work for you Nancy, but what if y'all extended that wall at the end of your base cabinets so that you can create a long bar, like in the inspiration photo above. ? Kind of like this:
Move your cursor on and off of the photo below to see the presto change-o pic I put together in before-and-after action. (PS- Google Readers will have to click over to our blog to see it switch back and forth.)
(Note: My presto change-o pic is for inspirational purposes only, and the ideas shown in it are just that. Spontaneous, totally flexible, just-for-fun, ideas that may or may not actually work in the room. Boom.)
Here's a still image in case you weren't able to view the interactive one above…
Nancy: it might make more sense to turn your dining table the other way if you were to do something like this (?), but I left it the way it was because I wanted you to be able to see the bar stools I added.
Here are some of the design elements I cut-and-pasted while I was working on my presto change-o in Photoshop: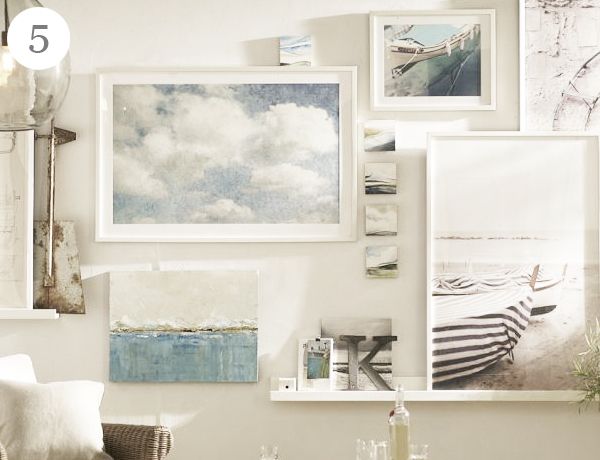 (1: Burlap Drum Shade Pendant, 2: Easton Stripe Pillow Cover, 3: Hayden Zig Zag Rug, 4: Refrigerator, 5: Artwork, and not pictured: Pantry Doors)
Thank you so much for sending me your photo to play with, Nancy! This was the first (and what seemed like the most simple) thing that popped into my brain, but there are lots of routes you could go, and I hope you'll send us photos of whatever y'all end up doing! Congratulations on your new place, too. I agree with you, personalizing can be so challenging when you first move in. I've found that I need to just concentrate on tackling one task or room at a time, and I try to embrace the adventure as it unfolds in that way…slowly but surely-style!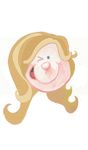 Before I sign off, I also wanted to mention that the ShootFlyShoot guys have recruited me to create a presto change-o class for their website. If you're interested in taking it, you'll need Adobe Photoshop or Photoshop Elements. (PS- I just found out you can actually "rent" Photoshop for $20/month if you don't want to purchase the program all at once. Pretty neat!) The class will be available on their website sometime within the next couple of months, and I'll post an update about it here once it's up and runnin'!

And speaking of ShootFlyShoot, the guys are releasing Photography 102 this coming Monday, so if you're up to speed with Photography 101, and want to learn more of their photography-related tips & tricks- hop on over there next week for more info about the class!

Would you like to submit a photo for my Pick My Presto series?
Send an email to PickMyPresto [at] aol [dot] com titled, "Living Room". (Replace the words Living Room with whatever type of room you're actually submitting.) In the body of the email, include your name, your blog name (if you have one) your design likes & dislikes, and one photo of the space in question. (No links please.) It should be as crystal clear as possible, and measure at least 400 pixels high x 600 pixels wide. (In other words: at least 4″high x 6″ wide) The bigger the better though! Make sure it's a photo you're comfortable with me showing and writing about on our blog. Oh, and since I love surprises, I probably won't email you to let you know I've "picked your presto" unless I have a specific question for you about your space.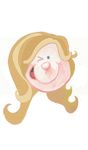 PS- From time to time someone will send me an email asking how much I would charge to do a presto change-o of their space(s). Since they take several days to put together, I just randomly select ones to do (for free) whenever I feel like playing around in Photoshop. Thank you so much for asking though! I truly appreciate the kind comments about them!