"It's always difficult to keep Fridays confined within themselves…they tend to spill over."
―Parag Tipnis

It's FriYAY!!!!! 😀
Kevin and I are in full-on cleaning/packing/running errand mode, but I wanted to share a fun update about the Bungalow Barn today. It's got a new coat, y'all…Benjamin Moore's Caliente!
Excuse the temporary overhead power line, the still-not-fixed barn doors on the end of the barn (they were supposed to be X'ed, not filled with board & batten), and the extra brick that was delivered by mistake. And speaking of works in progress, one day we'll add a small deck around the breakfast room/entry, too.
I'm so excited to see what it all looks like when our house is painted white! I used Photoshop to alter the photo above, just to see what it's going to look like when we get home from Haiti:
Here's a closer-up look at the breakfast room/entry: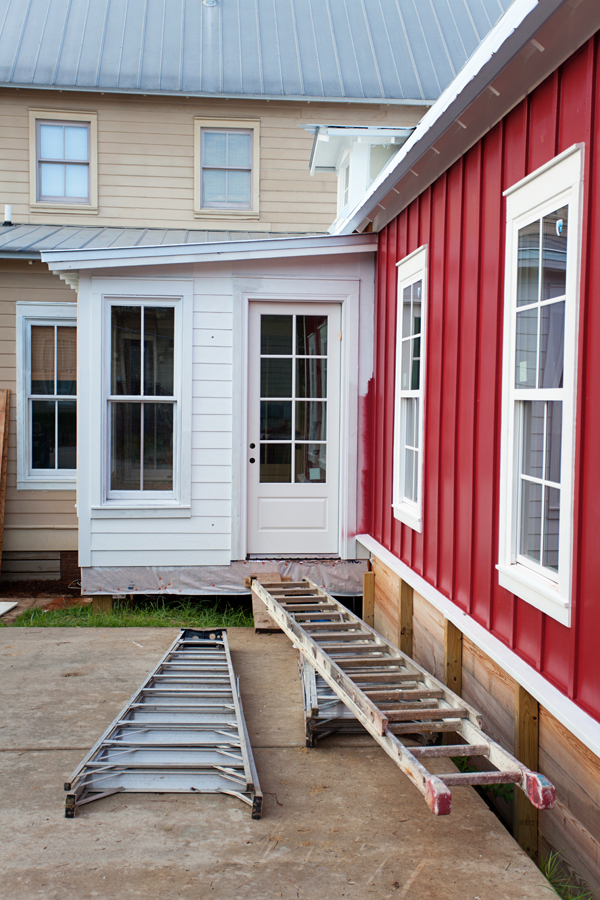 I hadn't really thought about what color the back door would be until I snapped that picture earlier this week. What do you think? Black? Blue?
(Added some more grass in there just for kicks, too!)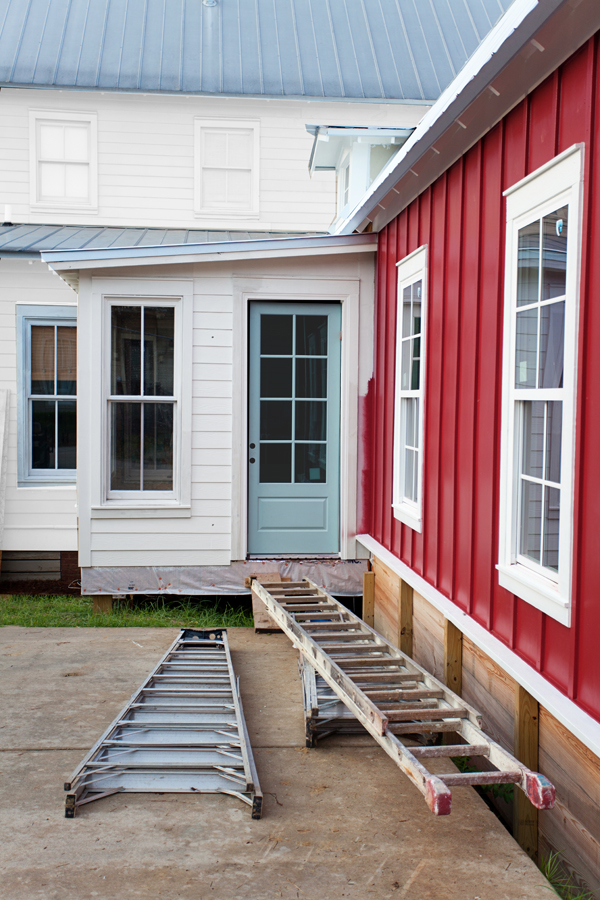 Another color? I'd love to hear your thoughts!