Happy Monday!
I had the pleasure of working on a really fun photo consultation this weekend for a gal named Lesley. She sent me this photo of the kitchen in their 100-year old farmhouse:
She wanted to see butcher block counters and white subway tiles, and she wanted the space to feel a little more farmhouse.
Here's what I had fun pasting together for her:
I sent it over to her Saturday night, and I was so excited to hear back that she and her hubby loved the inspiration and were excited about the floor! I wasn't sure how they'd feel about doing something with so much color down there. Here's the picture I pulled that one in from:
It took me a couple of days to find it, but I think it comes from here:
Although I couldn't find am *exact* photo of it there, the site says they have it in four different colorways, so I'm hoping they're able to track it down if they want to use that particular one.
I also sent her some links to other blue and white options, just in case:
The next bunch are vinyl:
(Vives Ceramica)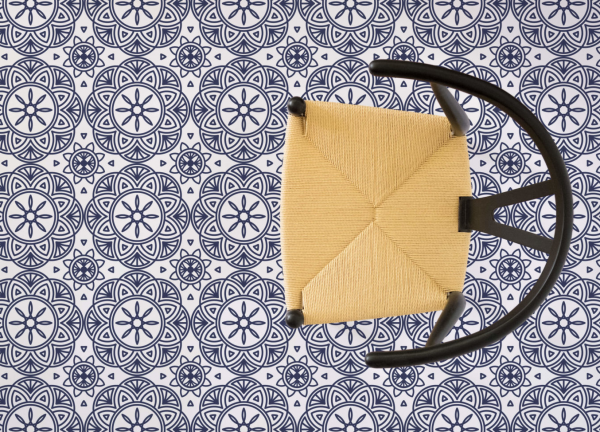 Looks like that one comes in planks:
So neat! I love this next pattern too:
This last one has me all heart-eyes…
Is that pretty, or what? 😀
They have lots more lovelies to choose from too:
Color me inspired!
Layla