Hey there! Just wanted to share a quick, little blog update today.
A little birdie told me that as of March 1st, the Google Friend Connect service will not work on WordPress blogs, so if you'd like to keep receiving our post updates, and you're currently keeping in touch with us through Google Friend Connect, just swing over to our sidebar and click on the RSS feed button to stay connected: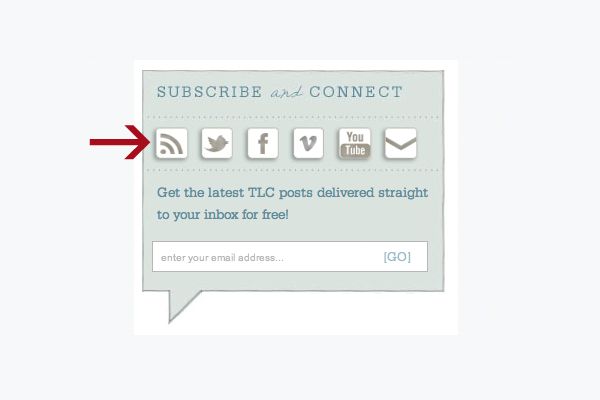 You can also subscribe to our blog by email by entering your email address at the bottom of the same widget…
…so if you'd rather receive updates that way, just enter your address, hit GO, and our posts will pop up in your inbox every time we publish one.
And like I said in a recent post, we love the energy y'all add to these virtual pages of ours, and this adventure certainly wouldn't be the same without ya, so thank you for e-hanging out with us whenever you take the time to swing by!