"We are like islands in the sea,
separate on the surface but connected in the deep.
-William James

All salt and shadow, and swell and surf- stretching from here to the ends of the earth, seeing the sea always seems to help me catch my breath.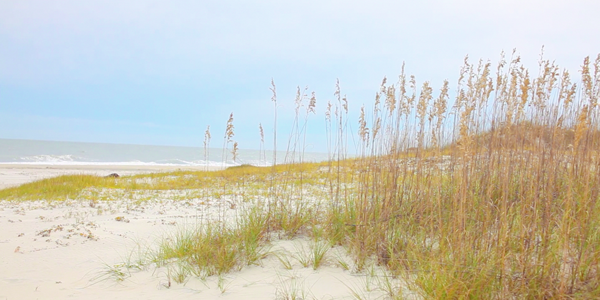 One glimpse of Earth's billowing blue heart and it's moon-tugged tide, and I am reminded that (seemingly) impossible things are possible. That I am but a speck, yet Interconnected with everything. And whether I always remember it or not, that I am Uniquely equipped to pursue any adventure, and that I am Called to be energetic in my life of salvation.
This past weekend felt like a dream, y'all.
After crunching my way across the driveway made up entirely of tiny white seashells, I climbed the wooden steps at Eisenhower's Retreat on Thursday afternoon. The house sits strong and salty at the end of a long, tree-lined back drive between 13th and 14th. She's going on 119 years, but her crisp white trim and seafoam-painted siding were as refreshing as the November beach breeze.
I was like a kid in a candy store, standing there on the porch. Peering in through the kitchen window, my pulse quickened just thinking about what was in store.
The first mama-in-waiting arrived on Friday, just after 3 o'clock. Thankfully, a cloudy morning gave way to a sunny afternoon that day, but it wouldn't have mattered if it hadn't. Seeing Jess in person was pure sunshine for my soul. She was Minnesota born-and-raised, like me, and we were tickled to discover that we grew up just two hours apart. One main highway spanned the distance between our hometowns and I couldn't help but wonder if we had ever both been on that road at the same time when we were kids.
I thank God we're on the same road (forever) now.
Mama-in-waiting #2 pulled up to the house just after supper. This was my second time meeting Jen, and I squealed "two times in one year!" as we hugged hello that night. Jen and I could pass for sisters looks-wise, what with the similar hair, and height, and glasses, but when it comes to travel courage– Jen's my hero. She had flown in from Ohio, rented a car at the airport, and in the dark of night, driven clear across Savannah and out to the beach house on Tybee Island. By herself. I was incredibly inspired by her undaunted determination and guts, and wondered: could I ever be that brave again?
I thank God for the answer that I heard in my heart.
Tacy (mama-in-waiting #3) flew in from California a few hours later that night. She arrived by taxi cab just before midnight. (Yep- another brave one.) I've been talking with her almost daily for more than a year now, and gosh do I love her dearly. What an incredible privilege to be able to spend time with her in person this month! It felt like finally putting words down on our collective chapter 1.
Esty and Kim arrived the next day. Esty up from Florida, and Kim over from Louisiana- they hopped on the same connecting flight in Atlanta and hailed a cab at the airport in Savannah.
This wasn't the first time they had met each other though. No- their paths first crossed in January, in Haiti, at the airport in Port-au-Prince. Esty and I (and a couple of the other mamas) had already been e-connecting at that time, but we hadn't e-met Kim yet. Esty said, "we were in the blazing sun, in the fenced parking lot outside baggage claim when we were told there was another family coming". A half an hour later, Kim and her husband appeared and all of them (along with a few staff members from Three Angels) piled into the back of a truck which took them to the guest house. On that drive, Esty and Kim dove headlong into learning each other, and by the time they reached the orphanage gate, they had gone from complete strangers, to total confidantes. The girls prayed together before they set foot inside, knowing they were about to experience something that would change their lives, and their children's lives, forever. They spent the next two weeks bonding with their babies and sharing moments that cemented their friendship forever.
Today, they are two peas in the same beautifully-passionate pod and being in the same room as them felt like such a blessing. And being hugged by them, inside the same loving arms that held my little boy this year? Absolutely euphoric.
The six of us were finally huddled all together in the kitchen, just after noon on Friday, November 8th. Family of the heart. Providential kin. Standing beside these women, I found myself so happy, and comforted, and comfortable. Exhaustion and worry and weight and wait were replaced by enthusiasm, and confidence and a renewed sense of hope.
I had the whole weekend with them, y'all.
On an island.
The kind of place that proves there is such a place as the present.
And in that hallway, on Sunday, November 9th, 2014, we gathered 'round in a circle, hands grasped and heads bowed, and prayed for the mama on our right…then for all the other mamas in our group.
We are separate on the surface, but forever Connected in the deep.

PS- Thank you to the sweet "mermaids" at Mermaid Cottages for sharing Eisenhower's Retreat with us! It was the perfect place for our girls getaway and we will always cherish our time there!