I have such a fun shop & home tour to share with you this week! They're both located inside one great big building that belongs to our friends, Tony and Sylvia Atchison. They live in Mobile, Alabama, so Kevin swung by there with our camera gear in tow on the way to my mom's house for an early Thanksgiving on the 21st.
The building was constructed in 1907 and used to serve as a furniture storage facility back in the day. The Atchison's purchased it in 1988…
…and immediately began transforming the left 3/4 of it into a home furnishings shop called Atchison Home. In 1998, they started transforming the right 1/4 of the building into their home, and here's how the exterior looks today:
Pretty awesome, huh? 😀
Through the green doors, you'll find their shop:
They're open Monday through Friday from 9am-5pm, and from 11am-3pm on Saturdays.
Here's a peek inside:
That's Julie behind the counter. It was such a pleasure to meet her that day- what a sweet and talented gal! And aren't those reindeer fun? They have lots of pretty Christmas decor out right now:
The first floor is painted all white, and each floor's color scheme gets a little darker as you make your way up to the top.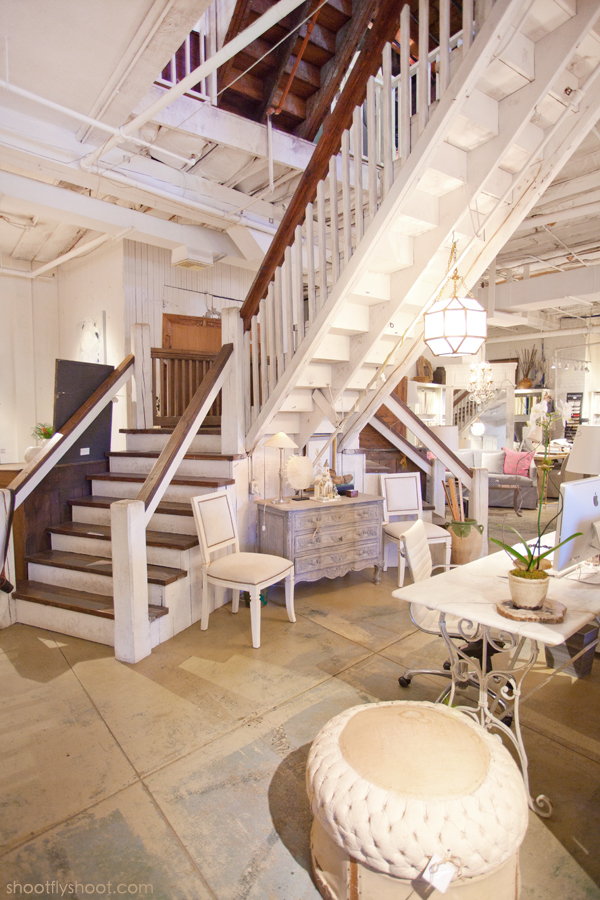 Up on the second floor, the walls are still white, but the ceiling and floors are darker: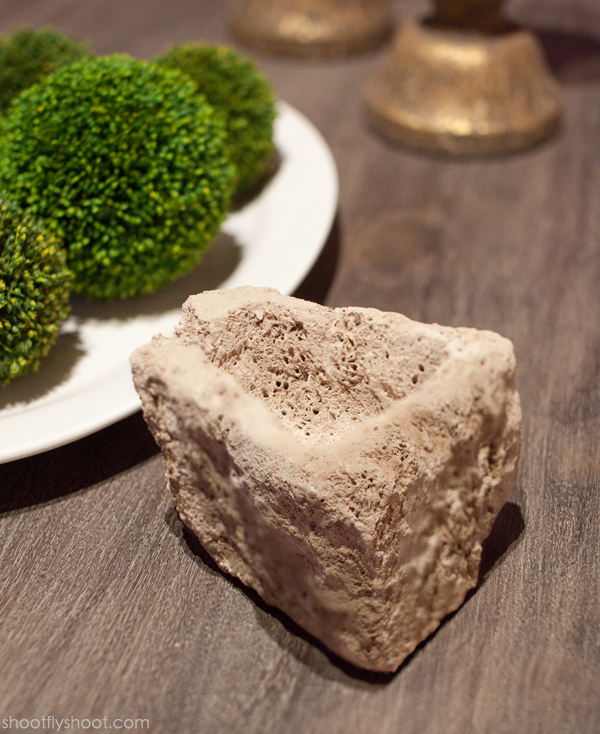 …except for in this room that has a corrugated metal ceiling:
I love how it looks with the copper pipes!
On the third floor, the ceiling and floor are wood and the brick walls are unpainted: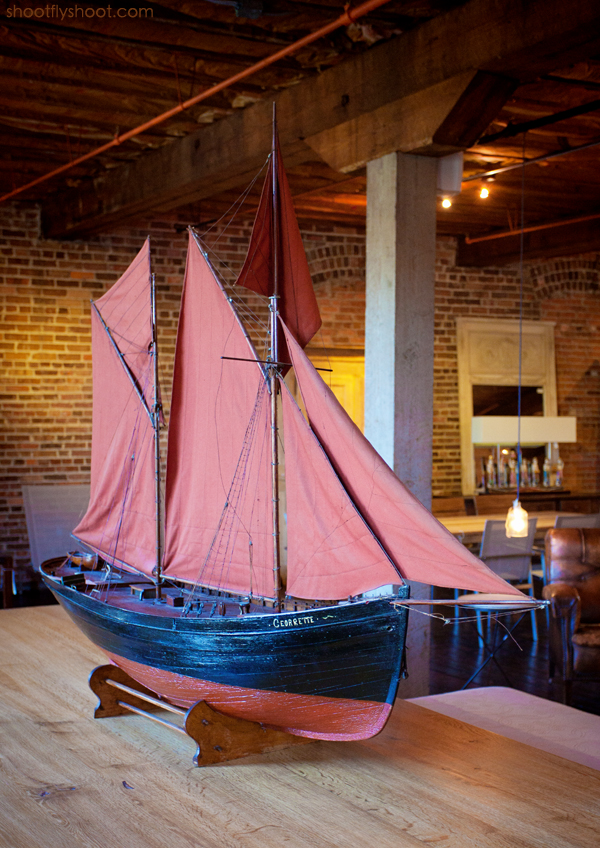 The fourth floor is where they keep all their sale items:
Lots and lots of old tables and desks up here!
This green trestle was one of my absolute favorites!
And last but not least, here are a couple of sneak peek pics of the entrance that leads to the (two-story) home they've created on the right side of the building.
Their gorgeous old front doors are on the right hand side of this little area, but I couldn't stop staring at the ceiling when we passed through here. Check it out:
That ivy adds so much character, don't you think? Standing there made me feel like I had been instantly transported to Europe! I'll sign off with a photo of their front doors, shot from inside the house:
Off to edit all the other pics right now! 😀
In the meantime, if you'd like to check out more Atchison Home, you can always find them here: AtchisonHome.com, @AtchisonHome on Instagram, Facebook.com/AtchisonHome and @AtchisonHome on Twitter.
This isn't a sponsored post, I just love blogging about the people and places that inspire me, and hope that you'll enjoy them too! 🙂