Happy Monday, y'all!
Hey, remember when we painted the back side of our house Simply White and Kevin's parents painted their barn Caliente Red?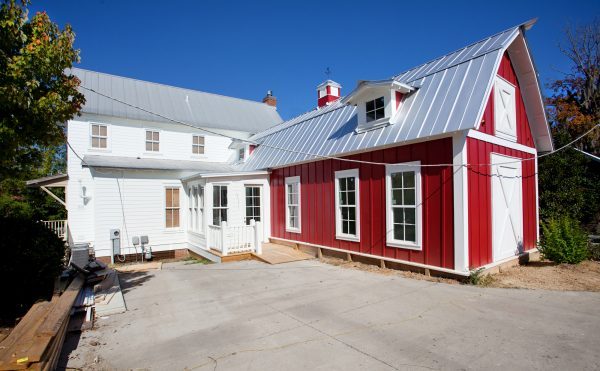 And did you know Benjamin Moore chose Caliente Red as their 2018 Color of the Year? Yep! I'm sure it was that photo of the barn that inspired them. 😉
Well, we're finally having the front and sides of our house painted this month, and I can hardly contain my excitement about it. Here's a look at the current color:
I'm not sure what it's called (because we bought it as a foreclosure and none of that info was available), but I snapped that photo shortly after we moved in. 5 years ago this month, believe it or not!
We're removing the shutters to simplify the look and cut down on maintenance- they keep falling apart. The painter asked me what color we wanted to paint the porch floor, stair treads, under skirting and ceiling this weekend, so I took a ride around the neighborhood looking for inspiration. I settled on gray for the porch floor and steps, Palladian Blue (Benjamin Moore) for the ceiling, and Caviar (Sherwin-Williams) for the under skirting.
I'm waiting for one of our neighbors to get back to me about the exact shade of gray they used on their porch, but it's very similar to the grays in these inspiration photos I found on Pinterest: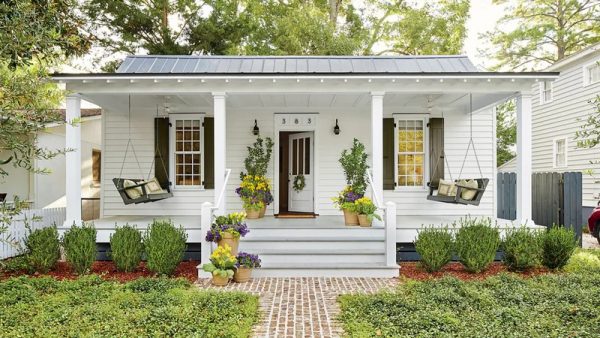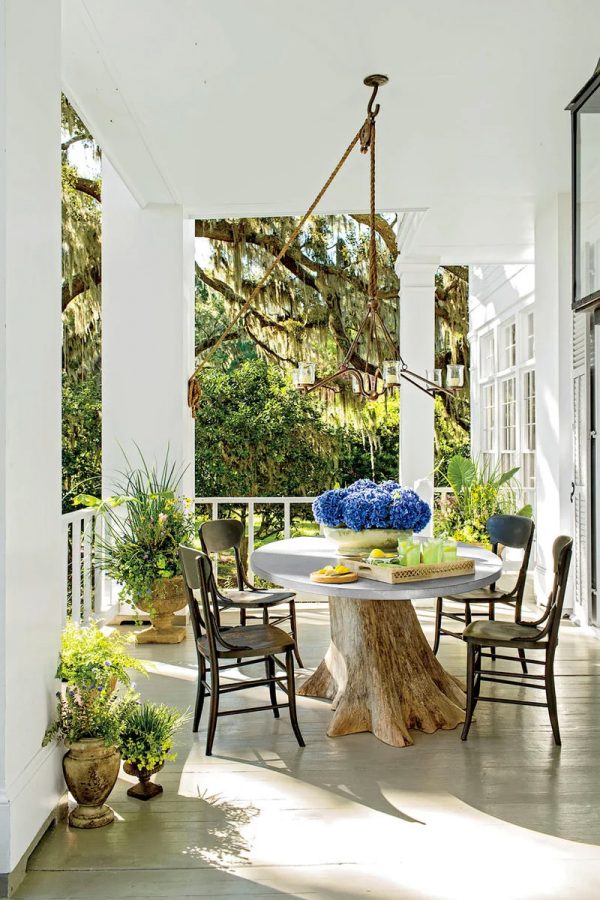 Another idea I'd love to explore is sanding and staining the beams that hold up our porch. Like these folks did: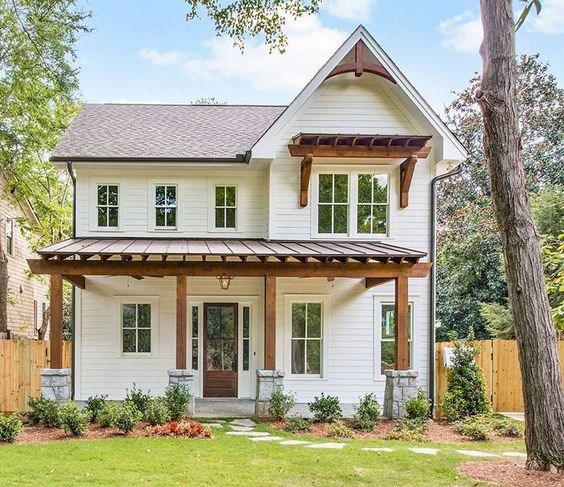 I guess I'll have to decide on the front door color pretty soon too. Hmmmm. Thoughts? 🙂
Layla