Me: Guess what?
You: Chicken butt.
Me: No, really, guess what?
You: I give up. What?
Me: I haven't seen my Mr. in almost two months.
You: Holy guacamole! Where's he been?
Me: Rock n' rollin'.

You: But I thought you were afraid of being alone at night?

Me: Oh yeah, I'm a panicker for sure. I just sorta took a great big breath when he left, and always made sure the TV was always on Disney or HGTV. (a.k.a. my two favorite channels that don't ever show scary movie trailers.)
——————————————————————————————————-
He's coming home today, and I cannot wait to finally e x h a l e………..
(And sleep with the all the lights off again.)
The house he's coming home to is a little different than the one he left though.
On March 31st I had to say goodbye to our cat, Mr. Bean…

It was absolutely heartwrenching.
The two of us had spent a lot of time going back and forth to the vet during March. He stopped eating, and he was dropping weight like crazy. The first time around, they pulled one of his teeth (they said it was infected) and hooked him up to IV to get him rehydrated. The second time around, they hooked him up to another IV, did an ultrasound, and put him on three different medications. The prognosis wasn't good, but he did show signs of improvement after a few days, so I took him home and watched YouTube videos about how to give cats pills. Three times a day, for the next week, I straddled his bath towel-wrapped body, nervously pryed his jaws apart and forced multi-colored pills inside his (growling) mouth. It was awful. For him, more than me, I'm sure. Eventually, I got him to eat a teeny tiny bit of soft cat food, but just when I thought he might be getting better, he took a major turn for the worse.
He was a shell of a cat the day I called his Dr. with what turned out to be the final update of his condition.
"You've done everything you could", she replied, "It's time to say goodbye."
My knees went weak and I felt a huge lump form in my throat. I was afraid to talk because I didn't want to open the floodgates, but I think she picked up on it because she did most of the talking after that. I listened to her explain the process, and our options, and just tried with all my might not to sob.
The next few days were pretty rough, especially since Kev was gone, but I know Bean was in a lot of pain and I absolutely hated seeing him like that.

He was an amazing and beautiful cat, and we'll all miss him very much…

…especially the mama that rescued him at a grocery store…13 years ago.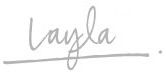 PS- I published this post by Bean not that long ago, and I'll always smile when I think about all the crazy places he used to sleep.

Get My Free E-book: 15 Common Decorating Mistakes And How You Can Avoid Them
Enter your email to download my free e-book instantly! 🙂