I've been using our sunroom as my LuLaRoe room for the past few months…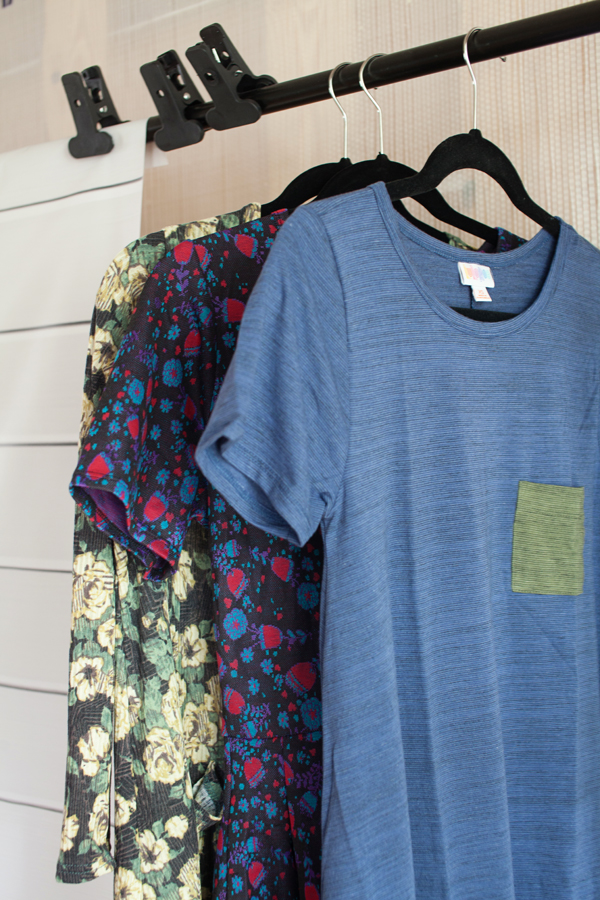 …but, thankfully, there's a lot more room to move around in there now.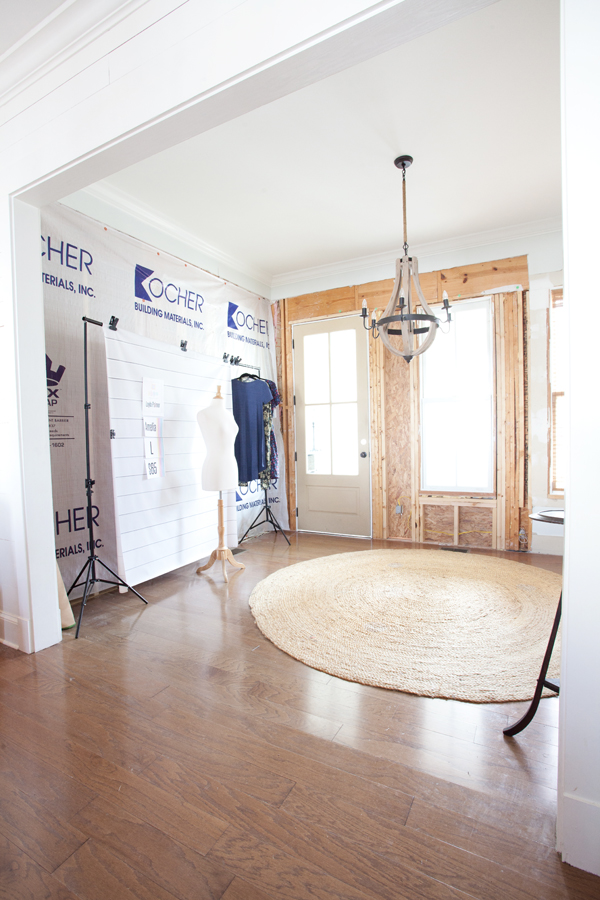 When we had the baby grand piano and all my inventory in there (picture 4 garment racks full of clothes, and 8 plastic storage bins full of leggings and packaging/shipping supplies), the room was totally jam-packed! It was so nuts. There was literally just a narrow path to the back door, and a narrow path to the bathroom, and that was it.
I felt so bad we had to have it that way right when Steevenson came home (especially now that I know how much he appreciates tidy environments) but the flooring hadn't been installed in the Bungalow Barn yet, and I wasn't about to put my all my inventory out there while it was so dusty and before everything was painted.
Eventually (after the stairs are built), my LuLaRoe stuff will all move up into the loft in Jim and Katie's side of the house. It was Katie's idea, and I'm so thankful she's so sweet! 🙂 It's a part-time thing (but with full-time pay, yay!), so we won't be up there too often. And speaking of sweet Katie- I'd love to see if she wants to share a recipe here every now and then if y'all would enjoy those kinds of posts. She's got such a friendly and social spirit, and the dishes she whips up are always deeeeelicious! Have you tried her Taco Soup, Key Lime Cake, Spaghetti, Lemon Icebox Meringue Pie, or Cranberry Salad? Click here if you haven't: Katie's Kitchen.
Okay- back to the sunroom. Uh, I mean, playroom. Here's another photo of it so you can see what it currently looks like: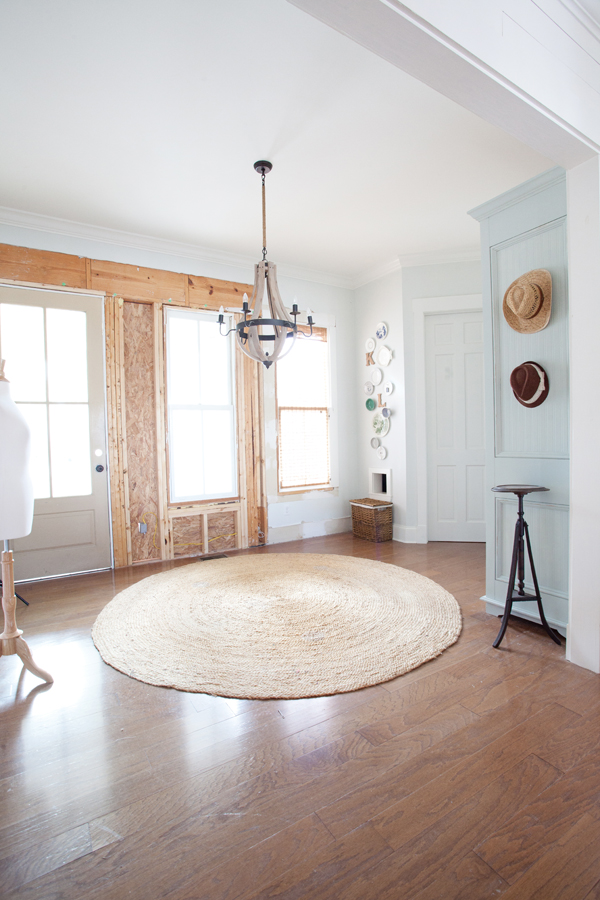 Kit-Cat's food, water and litter box are all on the other side of that hole in the wall, and there's also a small half bath over by that closet door, too.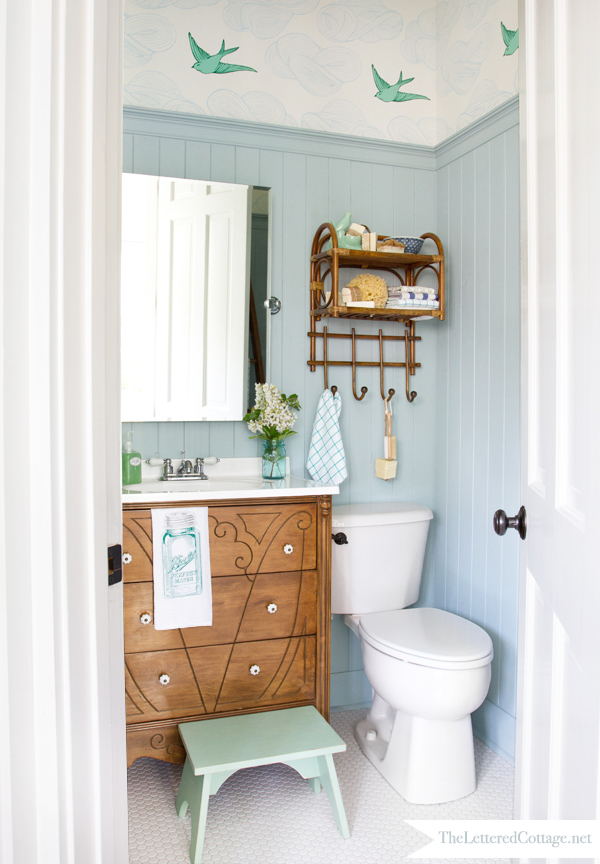 So here's what I'm thinking for the playroom…over the next several months, as time and budget allow. I love the idea of using two Billy bookcases from IKEA along the only wall without windows or doors. Kind of like this: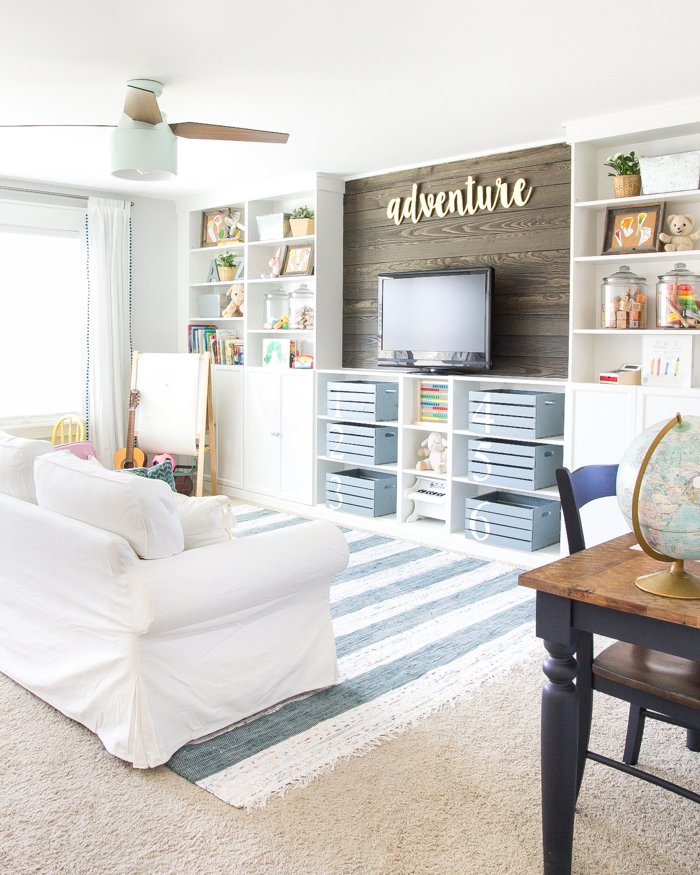 …and maybe something fun like this in the center, to conceal the TV so that we can hang something else on the wall above it?
(photo: @Nikki_Grandy)
So it would kind of look like this…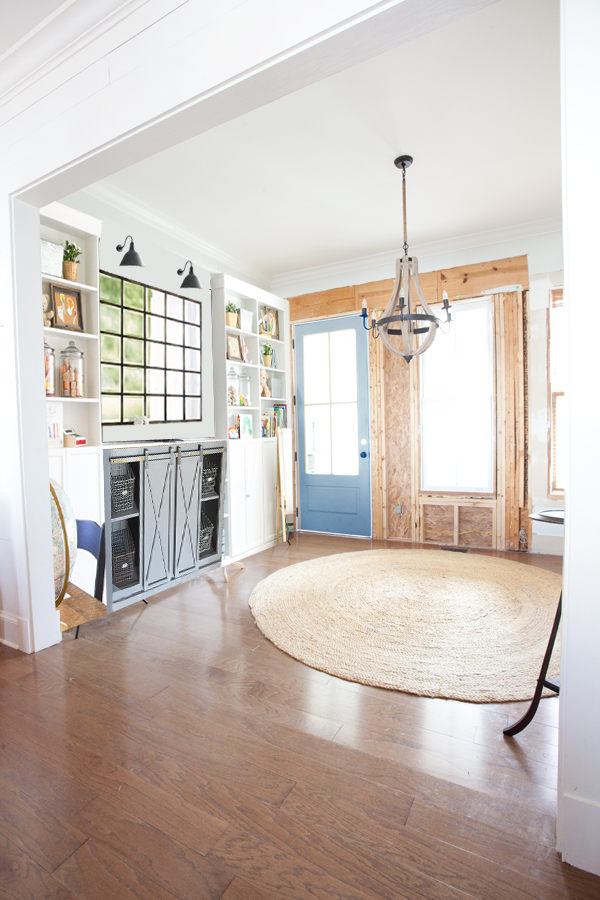 And since we'll use every square inch of those bookcases for games and toys, I also kind of love the idea of having tall doors that completely cover the shelves inside. Like this:
I've also been toying with the idea of enclosing the room a little more to hide the toys on the floor and so that it's easier to place furniture and storage pieces around the room.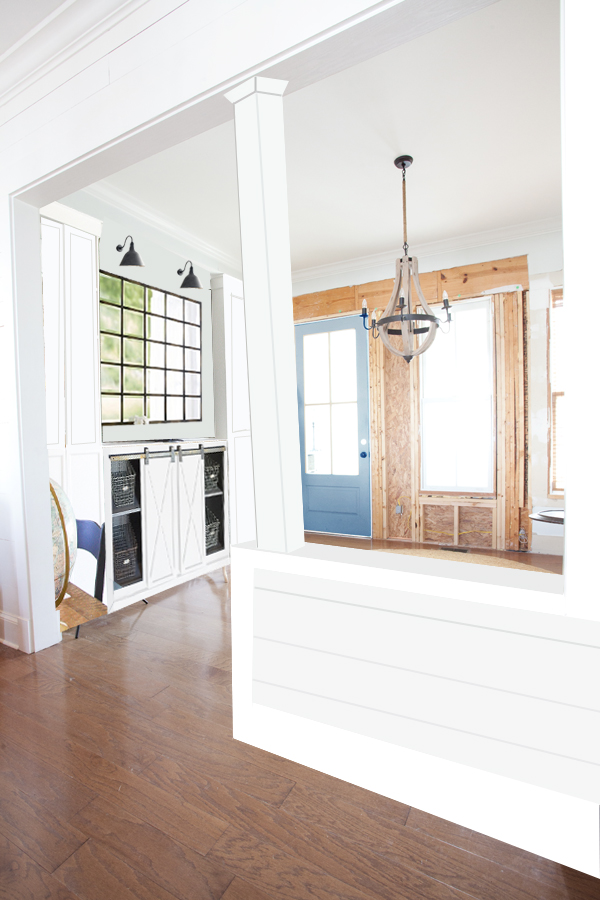 I don't know though…one day the room probably won't function as a toy room anymore, so it might be easier (and cheaper!) to just use drapes or something.
Either way, it's just fun to dream…especially with Photoshop. 🙂
Layla
PS- This is for my fellow post-adoption peeps. Have you ever read a blog post that resonates with you so deeply have to check the signature at the bottom to make sure you didn't type it yourself? Kidding, of course, but you know what I mean. 😉 I stumbled across one of those the other day. It's titled, "Faking It" and it was written six years ago, but man was it what I needed to read last week. My hope in sharing a link to it here today is that it will also wrap it's arms around someone else out there that is struggling with the exhaustion and emotions that come along with loving a kiddo who expresses grief and anxiety in the form of rage and lengthy episodes of physical aggression. Because, let's face it, (untypical) rage and aggression that stems from fear and a lifelong lack of permanence are intense no matter which side of the trauma your on. XO
Get My Free E-book: 15 Common Decorating Mistakes And How You Can Avoid Them
Enter your email to download my free e-book instantly! 🙂