Hey there!
We're back with a few more shots of our neighbors kitchen today! If you didn't see the ones we featured in our e-zine, you can check them out here.
Here's a shot of what the kitchen looked like when they bought the house back in 1999…
Among other things, they removed the bar that separated the kitchen from the dining room, replaced all the light fixtures (with salvaged ones), and took down the 70's style linoleum backsplash.
Here's a shot of the stove area, before and after…
Peter reconstructed some of the cabinets on the left so that things would look a little more symmetrical. He used a set of salvaged doors on the cabinet above the fridge, and they removed the soffit up above the upper cabs to make room for some of the vintage kitchen items they've collected.
Here's another piece of their collection that I absolutely LOVE…
And here's a shot of Josette's potato masher collection…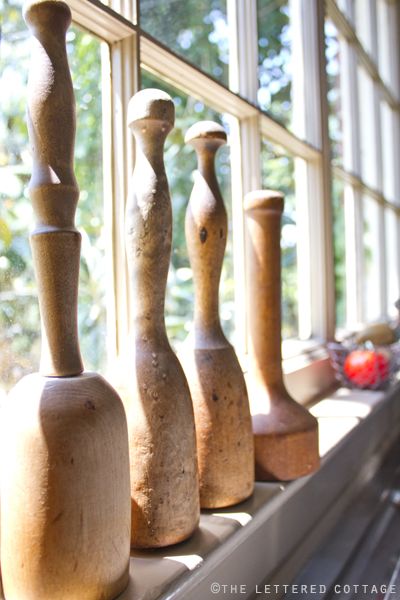 She started collecting them as a young girl and especially treasures the one from her Grandmother. (The shortest one in the photo above) You can see the salvaged window Peter installed (sideways) over the kitchen sink in that photo too.
This is a shot of the garden window he removed….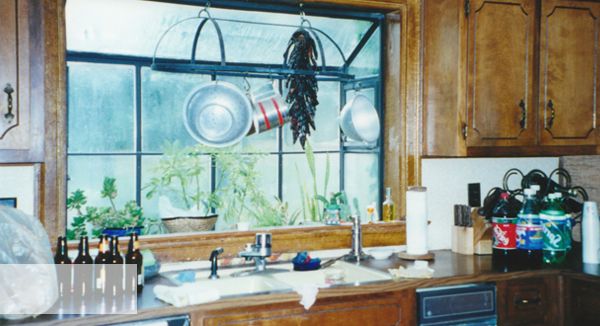 To make for a smoother transition during the switcheroo, Peter installed the salvaged window first, then removed the existing window. Smart idea!
This last shot seemed to be one of the most popular pics in our e-zine, so we thought we post it here again…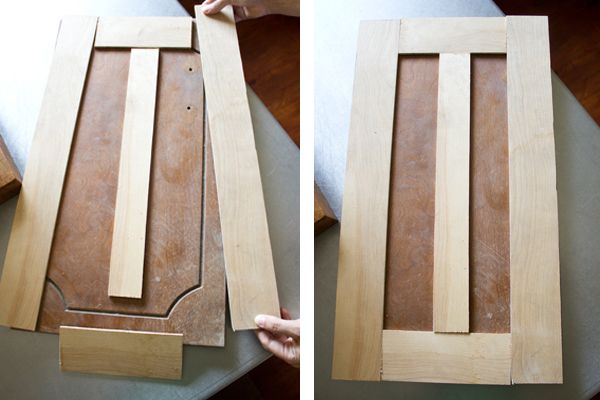 It shows how Peter and Josette transformed their kitchen cabinets by giving them a facelift with thin strips of wood before painting them. What a fantastic way to create a shaker style door, huh?