We're heading to P-Dub's place today, so while we're easin' on down the road to Osage, I'd like to share with you a guest post written by my new e-friend, Shelly. She and her hubby blog at GoodToBeCrazy.com, and their adoption story video is one of my all-time favs.
Take it away Shelly…
______________________________________
Hi everyone! We're Team Owens – Dan, Shelly, Madeline, Davis, Hannah, Joseph and Charlotte. In the blog world, some know us as the "Crazy Crew." And it's true – we tend to march to the beat of a different drummer!
We're a homeschooling, multi-racial family of seven. We love our God, we're passionate about orphan causes, and we're committed to our ministry in Eastern Africa, called SixtyFeet. But life wasn't always this way. Five years ago, we were an average American family — just a Daddy, a Mommy, a little girl and a baby boy.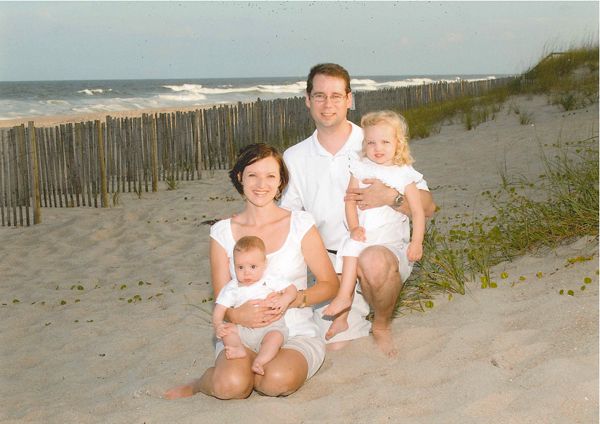 Then, in early 2010, Dan and I learned about a facility in the East African country of Uganda, called "M."
M is a prison for children.
Yes, you read that correctly. A prison for children.
Fewer than 5% of all children in the main M facility are true delinquents. For the most part, their crime is this- they're simply unwanted. They're street beggars who have been rounded up by the police because they "make the city unsightly with all their begging". They're handicapped and mentally disabled orphans who no one wants and no orphanage will accept. They're step-children who have been dropped off by a new step-parent, eager to rid their home of " old blood. They're refugees who have fled war-torn countries in Africa.
This was something we just could not ignore. We felt that we had to take action, and within weeks of that decision, several Atlanta families rallied with us and we formed the ministry of SixtyFeet — an organization working to bring hope and restoration to the imprisoned children of Africa.
A few months after we created SixtyFeet, Dan and I forged a special relationship with two young children living in M. We learned they had been in the facility for over a year, abandoned by their parents and dropped off by the police on several occasions.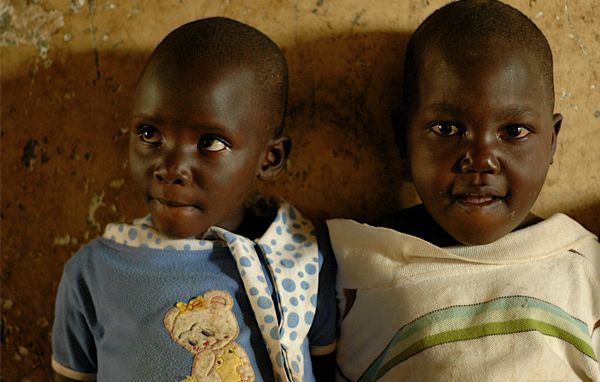 We had no family or health history on either child. Hannah & Joseph had been living in such a horrible place that we couldn't imagine what kind of emotional or behavioral issues they might bring into our home. But at the end of the day, we knew we just couldn't leave them there. God sets the lonely in families " and God works through people. So that was that. We took steps to begin the adoption process in July of 2010 and never looked back.
(Dan with Joseph and Hannah)
In December (2010), we brought them home, to be our son and daughter, forever.
It's a decision we have never, ever regretted. Hannah & Joseph have blessed our family IMMENSLEY and they've rescued us way more than we could have ever rescued them.
Click the play button below to view our (5 minute) adoption video, Home At Last…
(Film by Michael Lines ; Photography by Griffin Gibson ; Music: All Things New by BrettYounker.com)
Team Owens is just one little family, and we know we can't change the whole world, but by God's grace, we believe we can help to change one little corner of it!
(Hannah, Davis, Shelly, Charlotte, Dan, Joseph and Madeline)
For more information about SixtyFeet.org, click here, and to read Shelly's blog, click here!
Get My Free E-book: 15 Common Decorating Mistakes And How You Can Avoid Them
Enter your email to download my free e-book instantly! 🙂