I love a fun table redo, so Kev and I set out to find an inexpensive side table we could use in a room we're helping decorate right now. We hit our favorite flea markets the other day, and ended up bringing home this wiggly-wobbly one: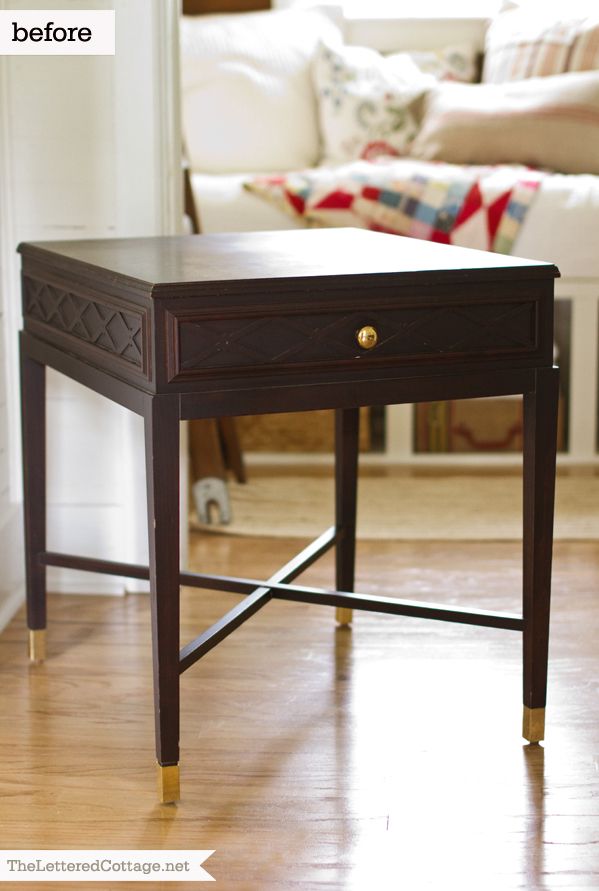 The dimensions were just right, and since it was only $20, we figured we'd take a stab at making it over.
Some screws and leftover wood took care of the wiggly-wobbliness…
…and a coat of "French Linen" chalk paint, a little distressing, and a rubbed-on layer of (clear) soft furniture wax all added up to the fresh new face we were after:
We picked up the drawer pull on clearance at Hobby Lobby a while back…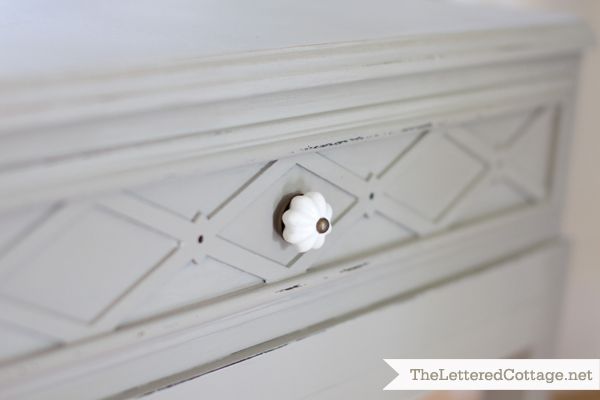 …and the existing brass "feet" got sprayed with a coat of Rustoleum's "Rustic Mist" metallic spray paint & primer-in-one. Even though they were smooth and shiny, one quick misting of that stuff really did the trick!
Now that the weather *seems* to be cooling down a little, I'm really looking forward to tackling more of these kinds of project outside.
How about you? Do you feel the urge to get out there and get your hands dirty, too?