Hey there- and welcome to another installment of Pick My Presto!
This week, I had some Photoshop fun with a photo of my friend Shaunna's dining room.
She told me she wanted to add some wood planks to the room, and that she'd love it if the planks were varying widths.
That gave me an idea, but I told her to her to brace herself before I shared it with her, because it was a bit of a wacky one.
"What about cladding it with some of that thin, 70's lookin' paneling they sell at home improvement stores?", I (hesitantly) asked.

(Pardon the damsel in distress. Notice the thin 70's paneling behind her.)
source
Before she could answer, I quickly added, "The "planks" on them are varied widths, and sure, it might not be the look you're going for initially, but I'm telling ya, once that stuff is primed and painted, I think it could look pretty great…my Mom painted hers and it looks amazing…and it would probably  be the least expensive way to do it too 'cause it comes in big 4'x8′ sheets and they're only like 20 bucks a sheet". (That's me, talking really really fast and so that Shaunna couldn't answer.)
But I mean, come on, if it was painted, it could look like this, right?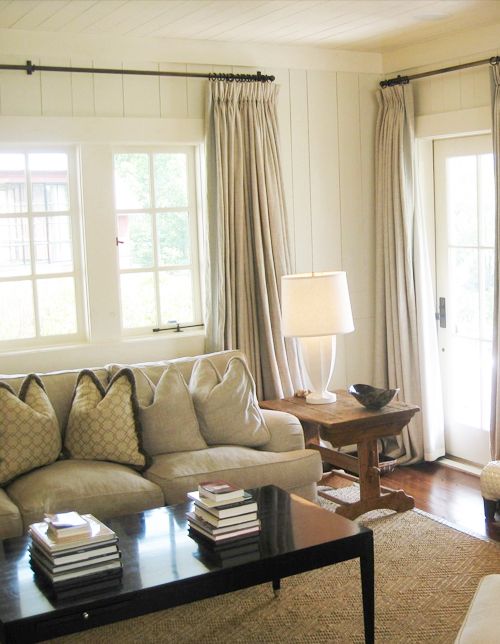 source
And it would be an inexpensive way to clad just one wall, right?
Anywho, I think she's going to least check it out…but I did send her this presto change-o drawing I put together, to help her visualize it a little better…
(Move your cursor back and forth on and off of the photo below to see the photo she sent me switch to my inspiration drawing)
(Note: My drawing is for inspirational purposes only, and the ideas shown in it are just that. Spontaneous, totally flexible, just-for-fun, ideas. And since this is a just-for-fun-photo-consultation, and not an actual-and-perfectly-to-scale-virtual-consultation, I have no idea if any of the furniture or accessories I used in the drawings would actually fit in the room. Boom.)
Here are the still images…
Shaunna's dining room now
My presto change-o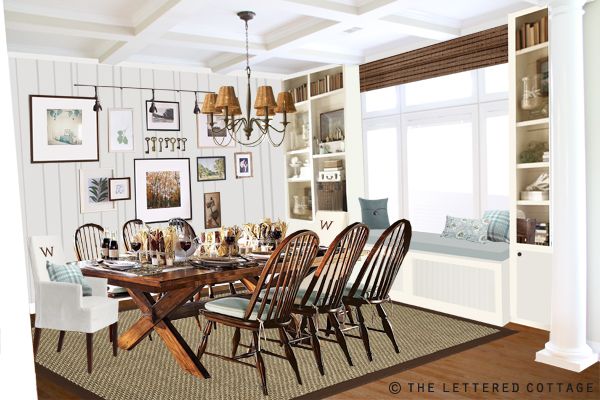 I love the increased sense of height those floor-to-ceiling vertical lines add to the room!
I pretty much just wanted to show her what the paneled wall and the gallery lighting would look like, but I couldn't help but sneak in some built-ins and a window seat while I was at it! And although the table and chairs probably aren't anything like the table and chairs she'll actually use, (I plucked those from PotteryBarn.com because they were positioned at the right angle for my drawing and pluckers can't be choosers.) I did think it would be neat for her to see what using some kind of upholstered captains chairs would look like.
Can't wait to see what her and her handy hubby come up with!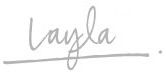 Wanna submit a photo for our Pick My Presto series?
Send an email to PickMyPresto [at] aol [dot] com titled, "PICK MY PRESTO- Living Room". (Replace the words Living Room with whatever type of room you're actually submitting.) In the body of the email, include your name, your blog name (if you have one) your design likes & dislikes, and one photo of the space in question. (No links please.) It should be clear, and measure at least 400 pixels high x 600 pixels wide. (In other words: at least 4″high x 6″ wide) The bigger the better! Make sure it's a photo you're comfortable with us showing and writing about on our blog. Then, whenever I'm feelin' the urge, I'll randomly select someone's email and have a little fun creating some traditional or cottage style presto change-o inspiration. Oh, and since I love surprises, I probably won't email you to let you know I've "picked your presto" unless I have a specific question for ya about your space.

——————————————————————————————————–
Join us on Twitter or Facebook!
————————————————————————————-
Need help laying out your dining room?
Check out my e-book!