I've got an e-friend named Deborah who is, hands down, one of the sweetest people I've ever e-met. Her blog (FairfieldHouseNJ.com) is always a pleasure to read, and one of her latest posts was about a "necessary room" they recently redecorated in their home. Here's a before and after look at the room…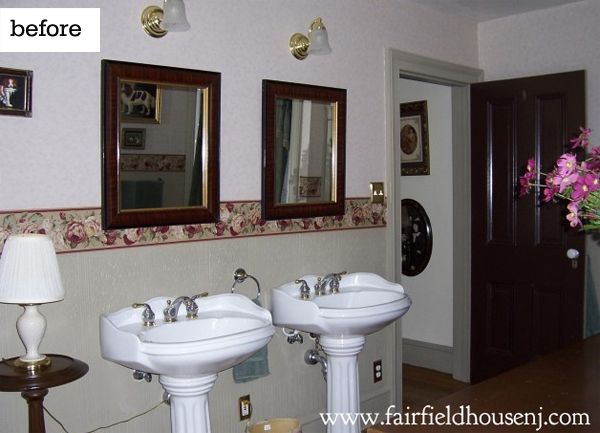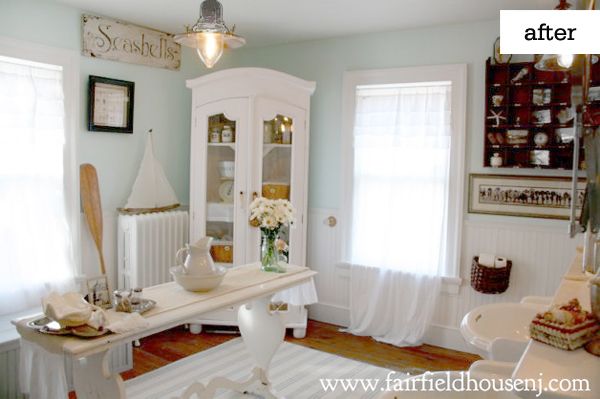 They painted the walls with Sherwin Williams "Crystal Clear" (Duration Home brand) matte-finish paint, and used Sherwin Williams "Extra White" (also Duration) on the beadboard and trim. Here are some additional photos that she and her hubby have graciously allowed me to share with you: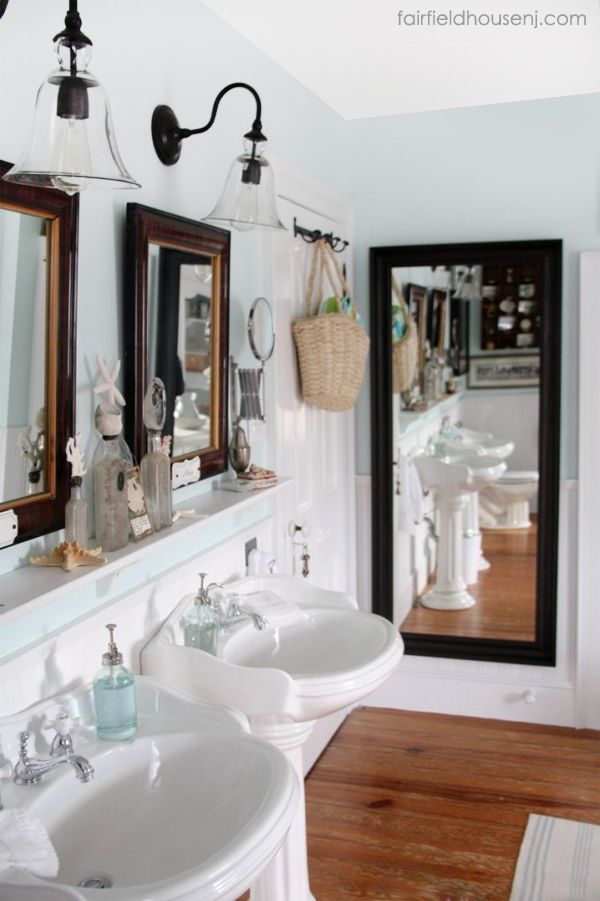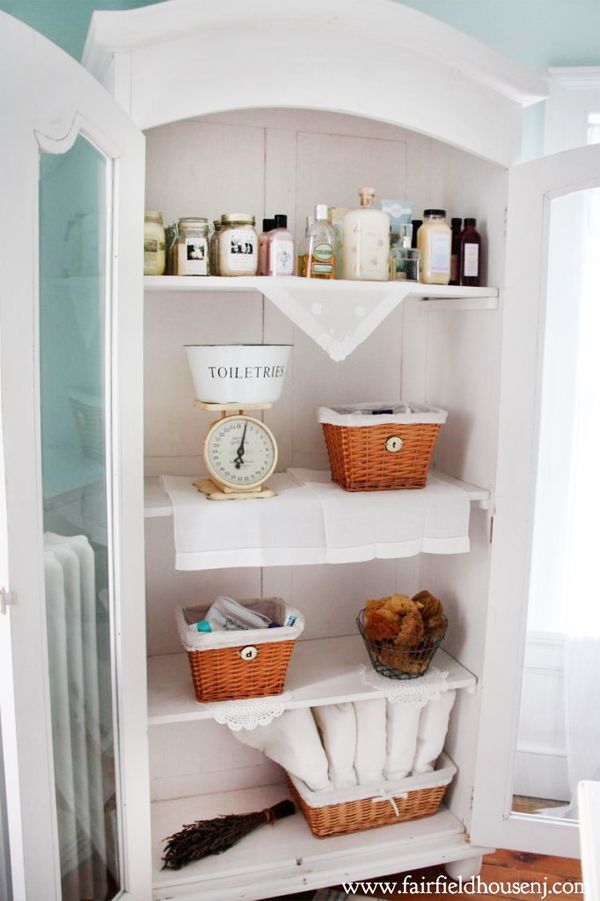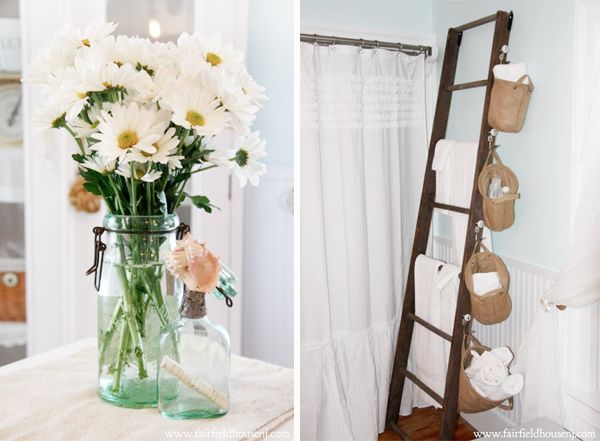 I love the display case on the wall to the right of the window…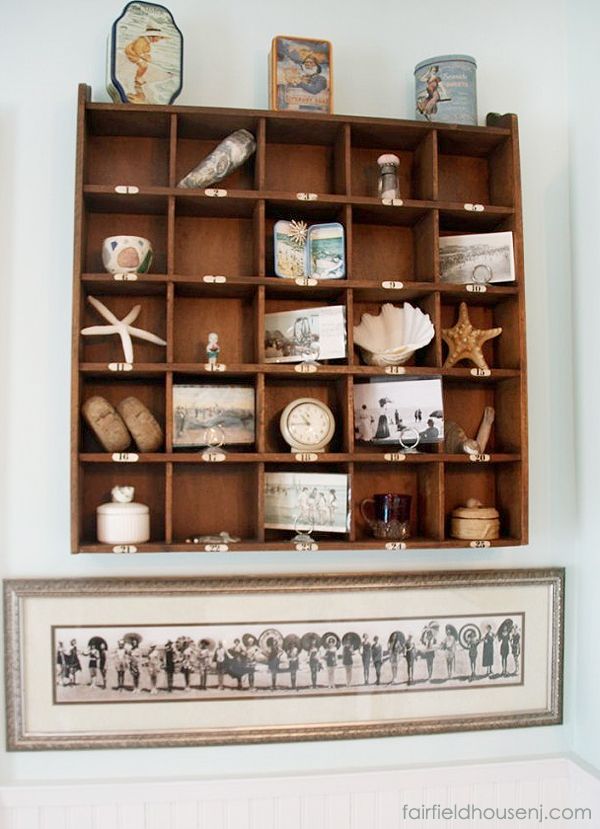 It came from Pottery Barn, and I loved it from the first time I saw gracing their pages…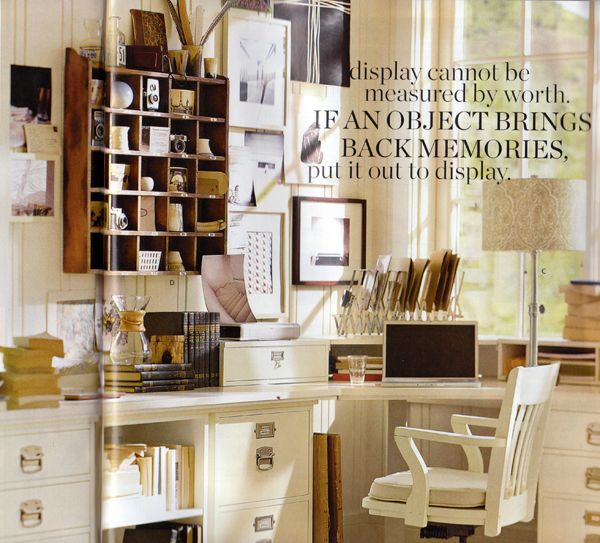 "Display cannot be measured by worth. If an object brings back memories, put it out on display." LOVE that!
Among a hundred other things, I also love the Shellbox hanging on the wall above the radiator…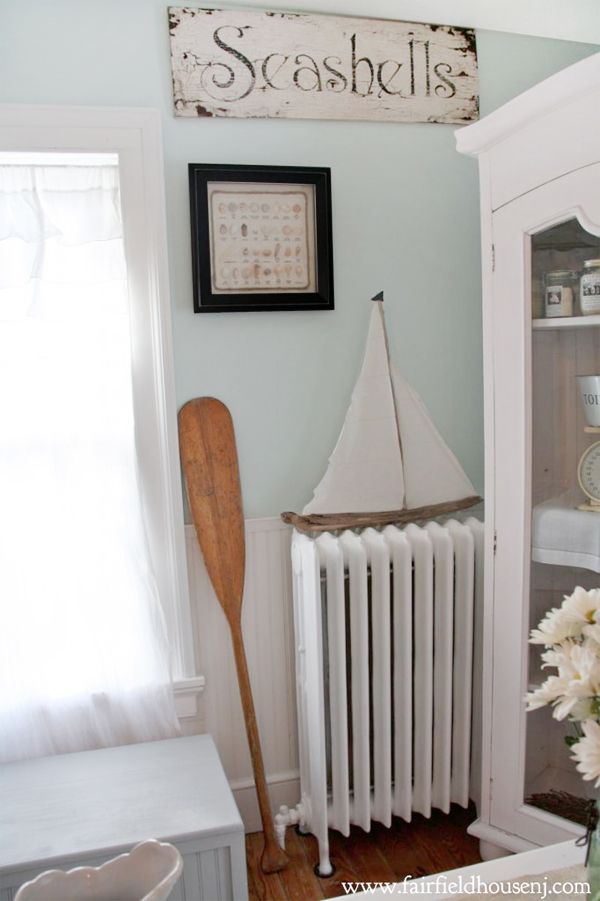 My Mom made it, and it's so fun to know that something she collected and created is hanging up over at Deborah's house!
Thanks for allowing me to share your "necessary room" makeover today, Deborah- it's such a beautiful space and I know you're happy to finally check that one off the list!

PS- Deborah wrote a wonderful article about old houses in our Summer 2011 (just-for-fun) Lettered Cottage e-zine, so click here if you'd like to check it out!