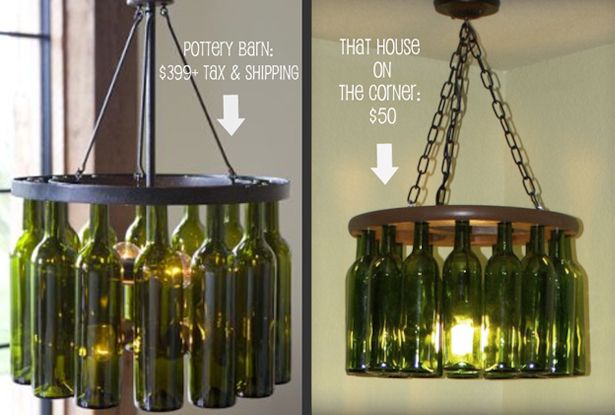 Thanks for sharing your project with us Caitlin!
You guys definitely rocked it!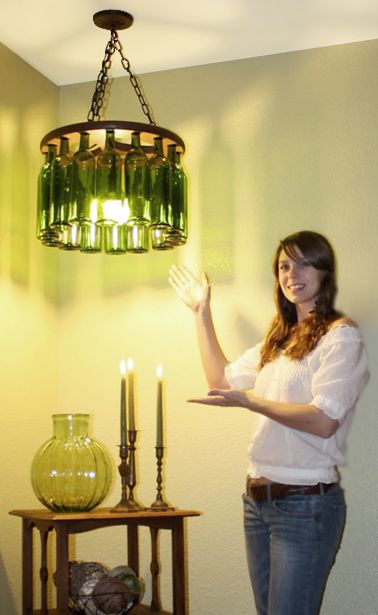 (Caitlin and her awesome $50 wine bottle chandelier)
If you'd like to create a $50 wine bottle chandelier like Brandon and Caitlin did, head on over to their blog to read all about how they did it!
As for my latest lighting project, well, it's almost finished- so I look forward to bloggin' about my rustic-yet-refreshing re-do very soon!

————————————————————————————-
Need design help?
Check out my e-book!
————————————————————————————-