** This giveaway has ended. **
Well, it's officially Fall, and I cannot tell you how excited I was when I saw the vegetable stand down the street putting out bunches and bunches of big, beautiful pumpkins! I get absolutely giddy when I see them popping up around town!
My mom and I took a road trip up to Minnesota last Fall, and I'll never forget picking out pumpkins with her in Wisconsin, on the way back home.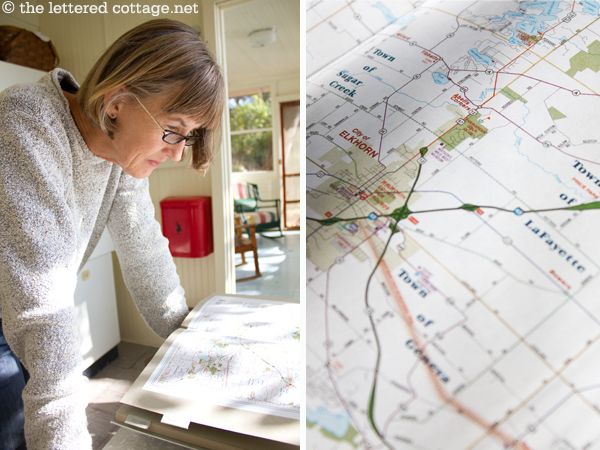 To celebrate the changing of seasons, we're having a fall-themed giveaway here at TLC this week, so if your heart skips a beat for these…
…and these…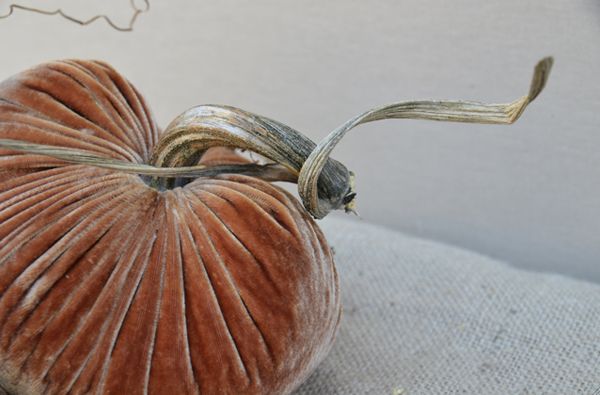 Check it out!

The folks at LoveFeast Table have a fresh, new batch of velvety goodies, and they've given us the opportunity to (randomly) select three people to win one of the following packages:
1) Large Velvet Pumpkin Set valued at $148.
The winner of this set can choose between four lovely color combos:
Fall Jewels: 6″ Royal, 6″ Cherry, 5″ Spice, 4″ Cinnamon, 4″ Saffron, 2″ Royal
Fall Sunset: 6″Apricot, 6″Carrot, 5″ Curry, 4″ Saffron, 4″ Spice, 2″ Bittersweet
Harvest: 6″ Carrot, 6″ Saffron, 5″ Bittersweet, 4″ Curry, 4″ Spice, 2″ Apricto
Royal: 6″ Royal, 6 " Cherry, 5″ Cinnamon, 4″ Apricot, 4″ Harvest, 2 " Spice
2) Large Mushroom Set valued at $67.
The winner of this set will receive the following five mushrooms:
4″ Sage, 3″ Mushroom, 3″ Stone, 2″ Chocolate and 2″ Acorn.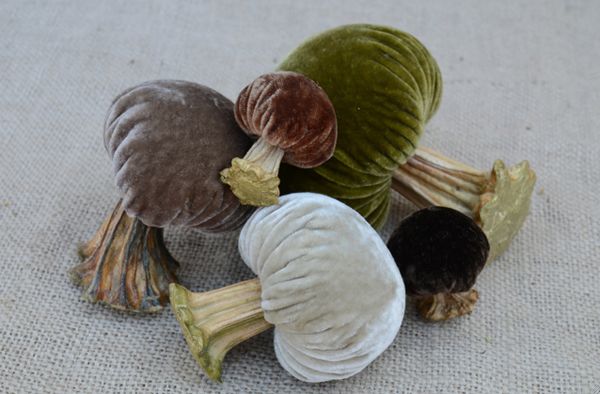 3) Velvet Acorn Grass Nest valued at $51. The winner of this package will receive a mix of 5 velvety acorns nestled inside a green grass nest.
Aren't they adorable?
All of LoveFeast's velvet pumpkins, mushrooms, and acorns are hand-stitched and handcrafted out of natural organic stems and luxurious velvet fabrics.
To enter for a chance to win one of the goodies listed above, just leave us a comment on this blog post. (Google Readers, you'll have to click through to our blog and scroll down 'til you see the word COMMENT at the end of this post.)

We'll randomly select three winners on Wednesday, September 26th at 9:00am and include their names at the end of Friday's post.
Good luck and thanks for swinging by today!

Get My Free E-book: 15 Common Decorating Mistakes And How You Can Avoid Them
Enter your email to download my free e-book instantly! 🙂