Earlier this year, Kev and I announced our plans to adopt, and got busy refinishing the wood floors and redoing the walls in our future kids room…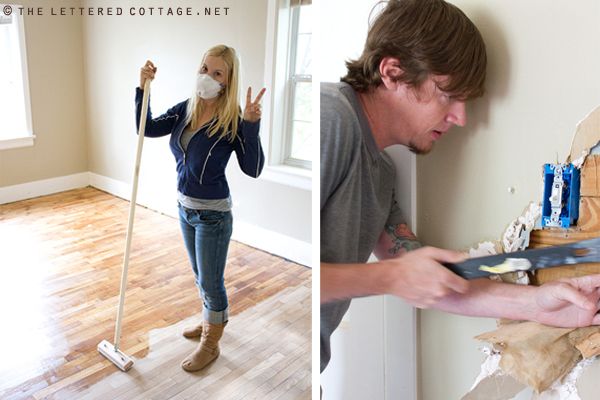 Work in there has been at a bit of a standstill for a while now, but I did purchase two twin size vintage quilts (on Etsy…one was $38 and the other was $40) to use in the room as a jumping off point for the design.
We plan to put two twin-size beds in the room, and man was it fun to shop for those babies! (Goal #129: Launch my own line of colorful quilts!)

The first one I purchased is covered in the coolest looking flowers…
We sort of thought they looked like sea turtles, which is fun because they remind us of our time on Tybee. Each "flurtle" (flower/turtle…hee hee) is unique, and Kev decided this green one is his fav…
And this one is without a doubt, mine…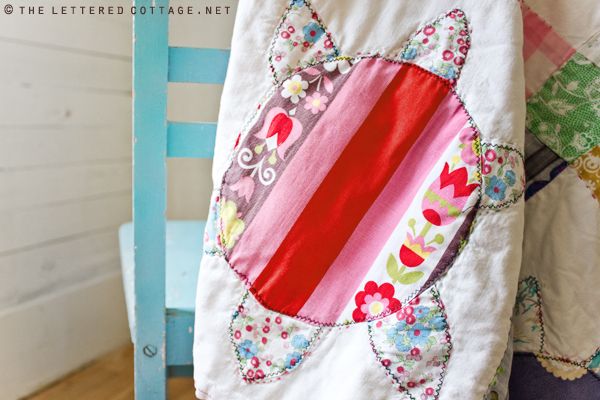 This one comes in a close second though…
Not sure where that scrap of fabric on that one petal/paw came from, (oil soak rags?) but it's just kinda cool that there's writing on it.
Here's a shot of the second quilt…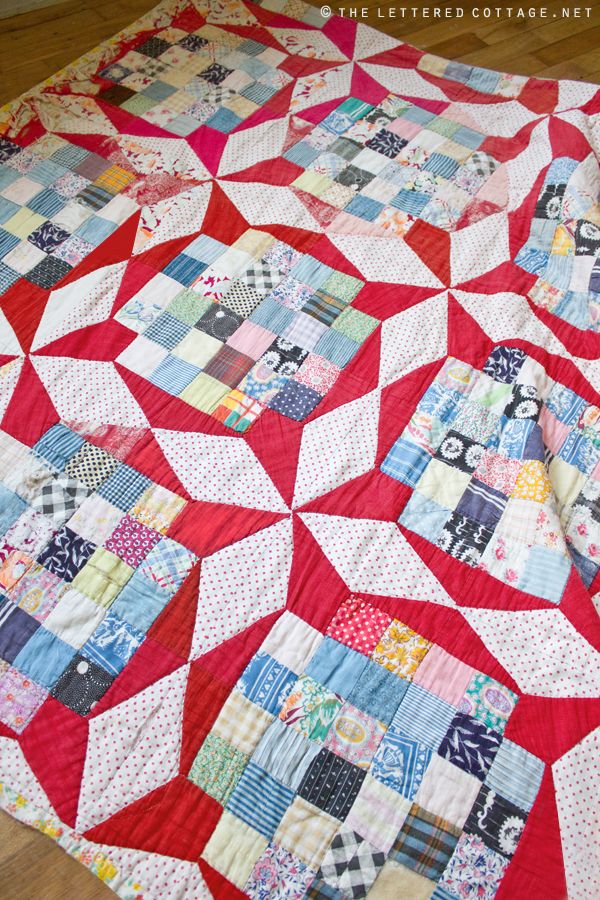 It got held up for several weeks at a post office in Canada, (apparently their postal service was on strike for a while- yikes!) but I was super stoked to see it show up in a box on our front porch last week. I'm not sure what the name of the pattern is, but if you happen to know, we'd love to be enlightened!
Happy Monday!
PS- Almost forgot! The flip side of quilt number two is pretty cute too!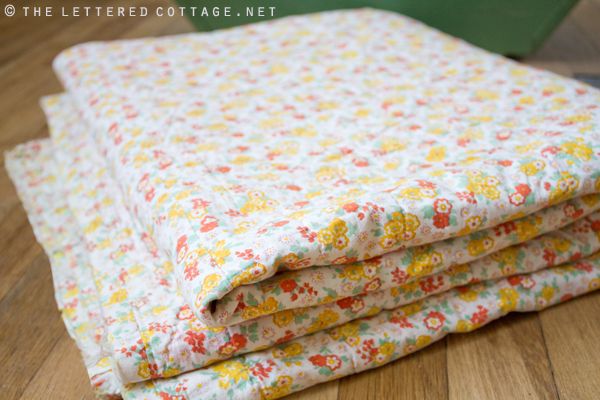 ________________________________________________________________
Join us on Twitter or Facebook!
________________________________________________________________
Need design inspiration? Need help arranging your furniture?
Check out my e-book!