I decided to keep our Christmas tree decorations super simple again this year, so I dug out a couple of strands of white lights, and paired our plastic silver & gold ball ornaments with a whole mess of paper snowflakes: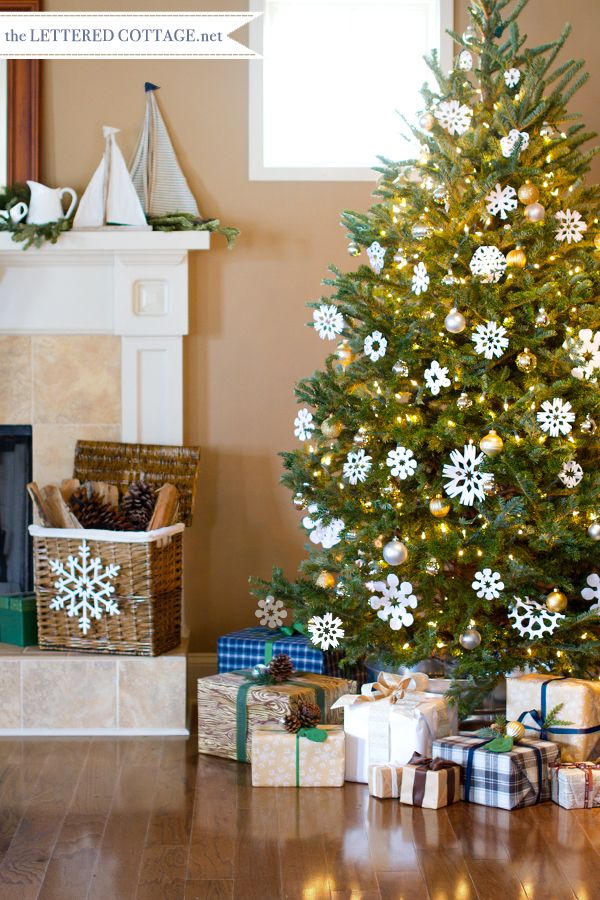 The "theme" came about because I love what's on TV this time of year.
Yep. From Elf, to Four Christmases, to Rudolph and Frosty, I was determined to figure out a way to decorate while sitting on the couch the last week. Paper snowflakes were just what the doctor Christmas couch potato ordered! I just Googled "paper snowflake templates" on my laptop, and used a scissors, regular white copy paper, tape, and ornament hooks to make them.
Oops…looks like one of them fell down. See it there underneath that glittery gold ball?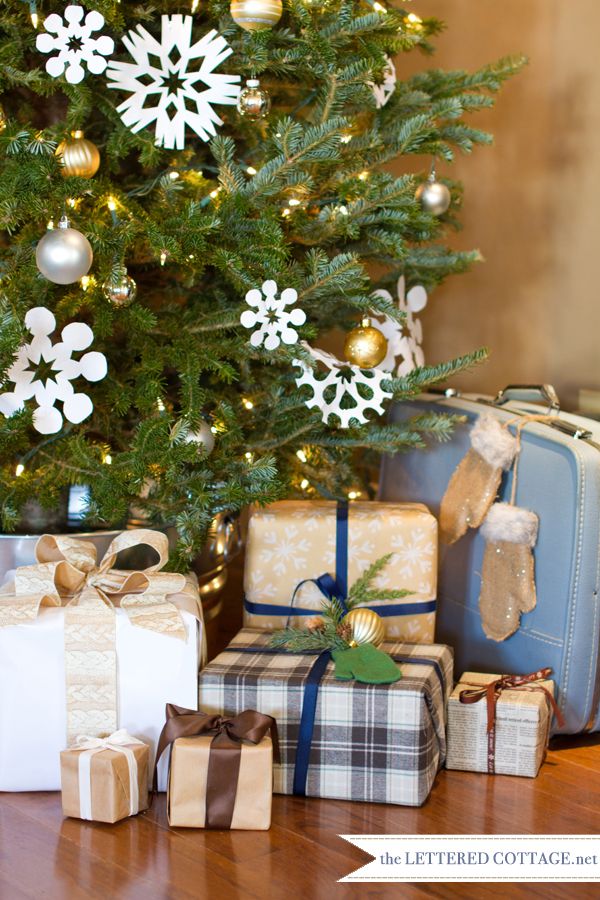 I'll have to fix that sometime.
But not right now.
The Santa Clause 3 is about to start, and there's a couch and some cocoa calling my name!