Our good friend, Rhoda is hosting a Christmas vignette link party over at Southern Hospitality today, so I thought I'd blog about the Christmas-y touches I added to our newly-painted secretary. Here it is "before"…
…and here it is now!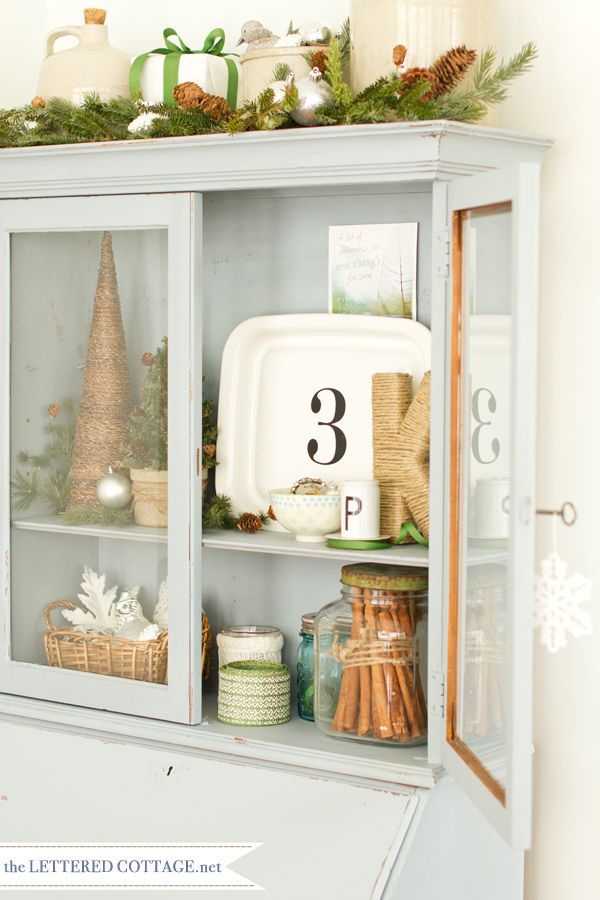 As for the secretary itself, I ended up using Miss Mustard Seed's "Shutter Gray" milk paint on the outside of it, and I'm currently awaiting the arrival of some "Grain Sack" milk paint to use on the inside of it. I LOVED working with Marian's milk paint! It's exactly the finish I'm always drawn to, but can never seem to achieve myself. It took me a minute to get used to the consistency, but man does that stuff totally rock when it's all smoothed on and dry. And her furniture wax that seals everything when you're done painting? Total. Perfection!
Love, love, LOVE it!
The drawer pulls came from Home Depot:
I chose them because they were simple, inexpensive, and I liked the way they looked.
Up on top of the hutch, I used some things I already had on hand- including a few of my Grandma's old crocks: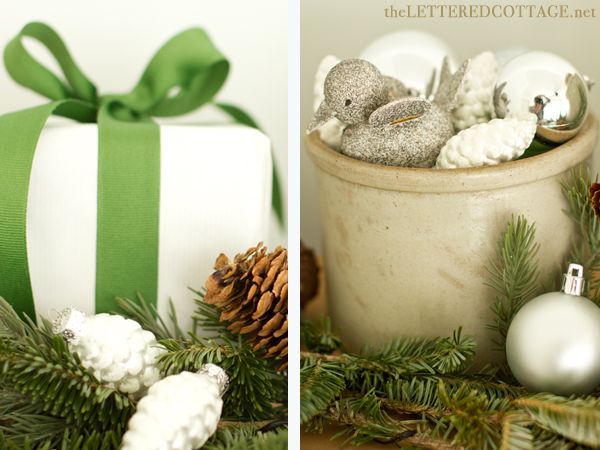 I popped a bunch of stuff that makes me smile inside the hutch, too: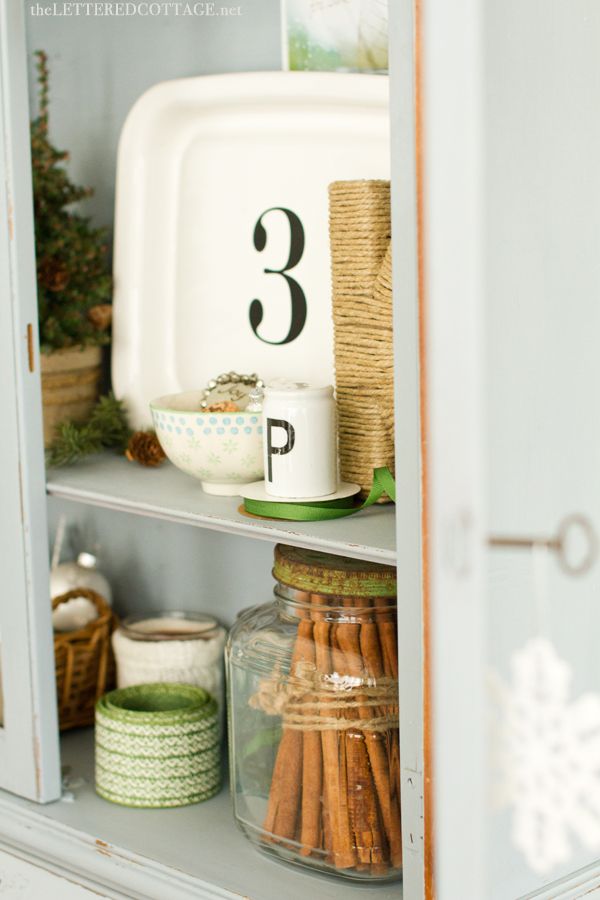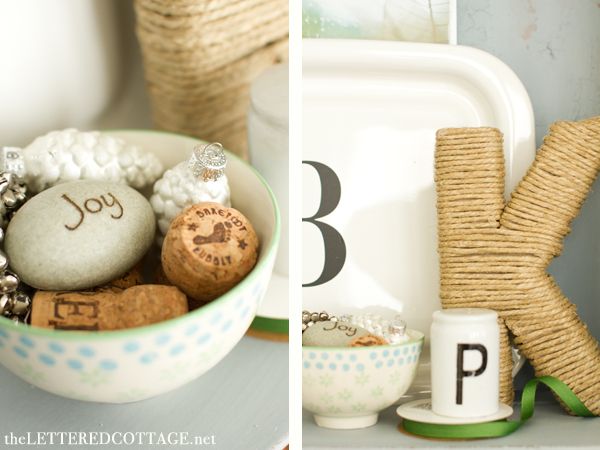 I had to work Mr. "KP" in there, of course…

The small bowl, basket of ornaments, "joy" stone, snowflake ornament, Christmas trees, cinnamon sticks and cable-knit candle cozy all came from Hobby Lobby, and the green ribbon came from Michaels…
I dug everything else out of our moving boxes- ha! #StillUnpacking
My favorite "thing" though, is the card that's stuck to the wall behind our "3" tray…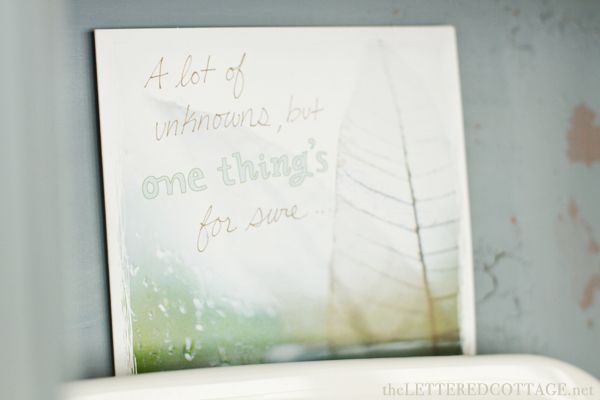 I love not opening it…and just letting that sentence soak way in. It takes me to a Positive place every time I see it…especially today. We received word that our adoption application has been approved by Lifeline Children's Services! And while there are a lot of unknowns ahead of us on this journey, we'll take comfort in knowing that One Thing's for sure…and He's got a plan for us and our little one.
Get My Free E-book: 15 Common Decorating Mistakes And How You Can Avoid Them
Enter your email to download my free e-book instantly! 🙂