"I've always had a keen sense of history. My father was an antiques dealer and he used to bring home boxes full of treasures…each item always had a tale attached."
―Sara Sheridan

There's a new table in town…
…and by "town", I mean, our dining room…and by "new", I mean, new to me and Kevin…but very old to my family.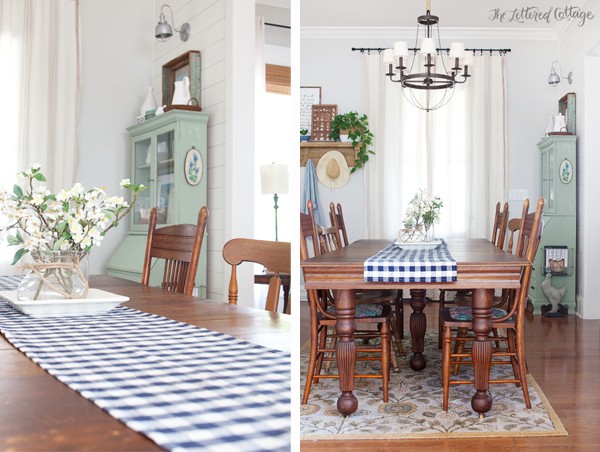 My Great-Great-Grandparents bought it when they got married, in the winter of 1900. Great-Great-Grandpa August and Great-Great-Grandma Elizabeth…a.k.a- Lizzie.
After August died, the table (and the six chairs that came with it) moved over to his son Irwin's house. Connecting the dots: Irwin was August's eldest son, and my Great-Grandpa.
There he is on the left in the photo above…along with me (rockin' the paisley-patterned tie!), my mom, my brother, and my mom's mom- Grandma Beth. (Named after her Grandma Elizabeth, I'm sure.) Irwin died a couple of years after that photo was taken, and his sister, my Great-Aunt Ruth, inherited the table at that time. Ruth passed the table and chairs on to my Mom, and they sat proudly in the dining room in the farmhouse I grew up in until my Mom moved to Florida after I graduated high school.
She passed it on to me last week, and I can't get over how much I love having it here in our home.
Many a meal and birthday celebration were had around this table…
…and I hold hands with family members I never got to meet every time I pull out one of the original acorn-pressed chairs.
It came with 10 leaves, and extends to 15 feet long. Can you imagine? I love thinking about August and Lizzie shopping for a table that would be big enough to fit everybody. 🙂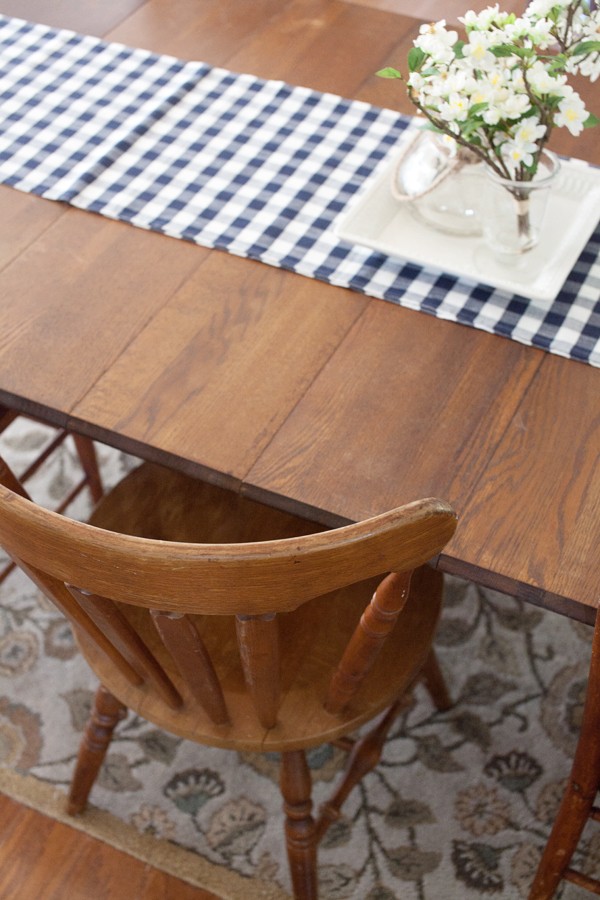 I'd love to layer a larger sisal rug underneath that floral-patterned one so we can add another leaf or two, and pull in a couple more chairs on either side. Since the table only came with six chairs, I'm going to mix in some flea market chairs, and go for a mis-matched look. I found this brace-back Windsor a couple of weeks ago…
…and I've got a couple of super comfy old captain's chairs that still need to be reupholstered at some point, too.
I'm excited to attach some more tales to this table, y'all. What a privilege to be able to add my name to the roster of family members that get to look after it for a while. Thanks, Mom, Ruth, Irwin, August and Lizzie. 🙂

Get My Free E-book: 15 Common Decorating Mistakes And How You Can Avoid Them
Enter your email to download my free e-book instantly! 🙂