Last Fall, I picked up an old apple-picking ladder at the Nashville Flea Market. The vendor had both sections of the ladder, but I was only interested in the top…
I breathed a big sigh of relief when Rhoda and I finally managed to fit it into the compact car I was driving that day…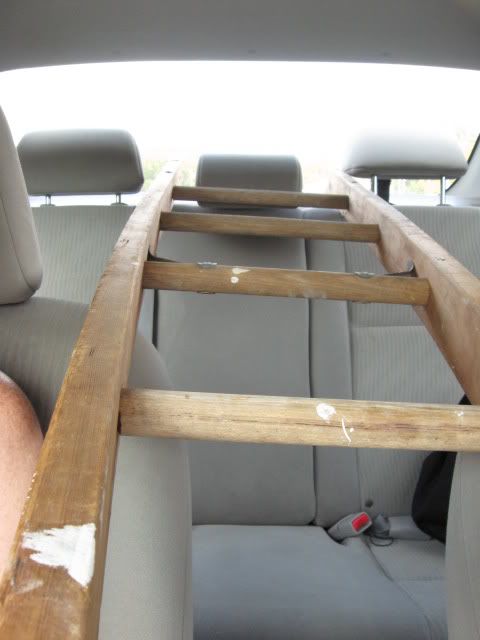 It stretched all the way from the front windshield to the back window!
We're planning to use it in a room we're re-doing right now, so I figured it was about time I cleaned it up a little. There were quite a few blobs of white paint on it…
So I used a sanding block wrapped in 80 grit sandpaper to (carefully) sand them off, and then I coated the entire thing with some leftover Varathane Floor Finish…
We're super happy with the way it turned out, and we look forward to using it as a magazine rack in the new room soon.
And speaking of repurposing flea market finds, Nate Berkus is going to feature one of our HGTV projects on his show on March 29th. (The gal we talked to said he wouldn't be able to actually mention who made it during the segment, but we're super tickled that he liked our little shutter turned sofa table project!) If you're interested in learning how to make one too, you can find our step-by-step instructions on our new 'Our HGTV Articles' page. You'll find it in the blue menu bar at the top of our blog.
And speaking of "how to's", don't forget- next Tuesday is our monthly "How To's Day" linky party. We're lookin' forward to seeing the projects you've blogged about this month! I'm hoping to blog about how to make a throw pillow. (insert fingers crossed because I've never made a throw pillow before, here.)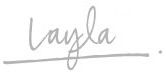 *the new guest bedroom is in the reading room and we're racing against the clock to finish up what we're doing so my Mom sleep comfortably in there this weekend!
——————————————————————————————————–
Join us on Twitter or Facebook!
————————————————————————————-
Need help arranging your furniture?
Check out my e-book!