So, remember when I told you I wanted to do something different on the lower half of the windows in our master bedroom? Well, I'm finally ready to share what we did. Shutters!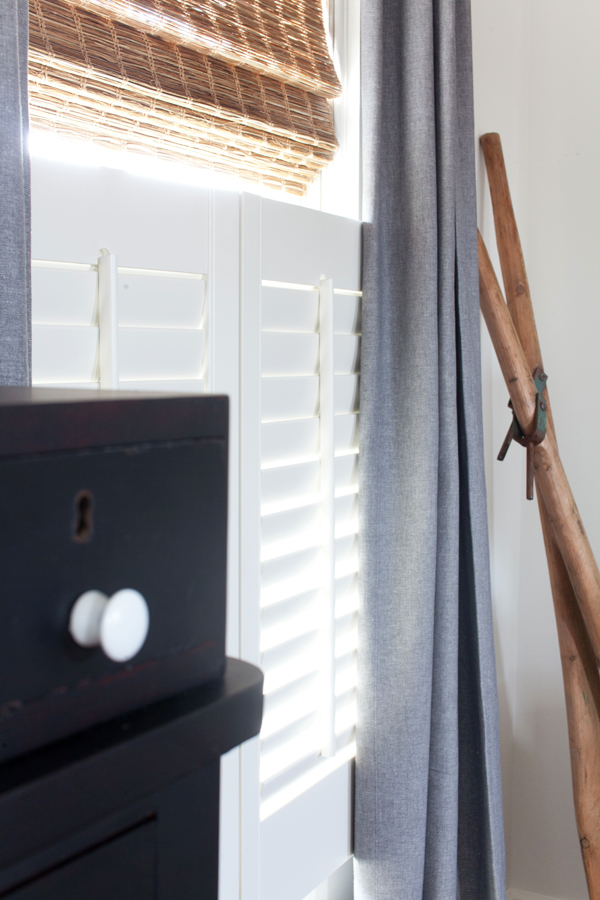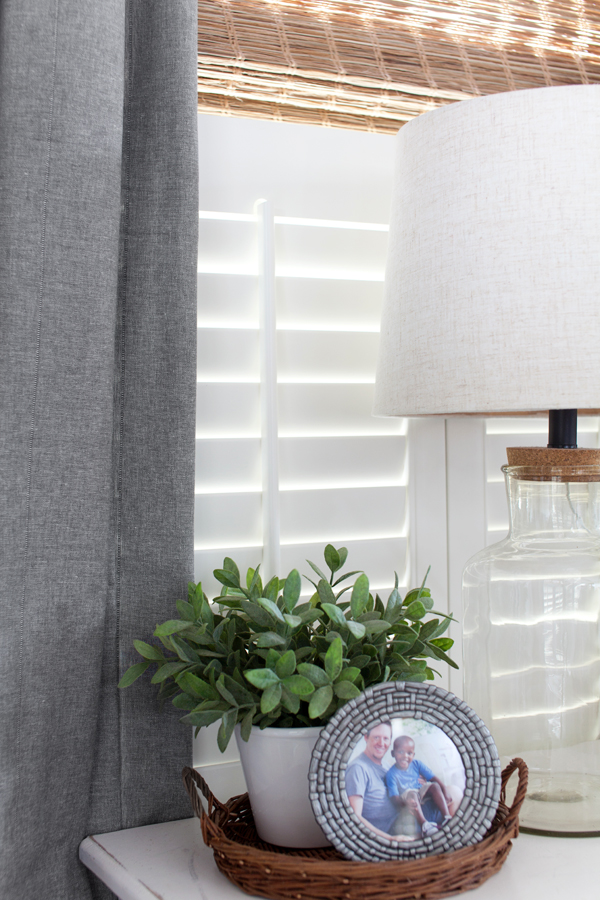 Here's a link back to my post about the window shades if you missed it and would like to check it out: My Favorite Wooden Window Shades.
…and since it's "Vlog Vandredi", here's a short video about both of them just for fun too:
For those who can't/don't want to watch, the main reason we went with shutters on the bottom half of the windows is because we don't *always* want the lower half of the window uncovered, but we generally *always* want the natural light from the upper part of the window. (And at night, we like to be able to see the stars but to have our bodies covered, too! :-D) Installing the window treatments this way gives us lots of options as far as privacy and light control go. Not to mention, I just love the way it all looks together.
And for those who *did* watch the video: did you see the sneak peek of the other design element we added to the bedroom last week??? I'll be back with a post about THOSE on Monday! 😀

PS- We got both the shutters and shades from our friends at SelectBlinds.com. They are offering The Lettered Cottage readers a 40% discount this month if you find something you like over there. Just type in the word TRANSFORM at checkout to receive your discount. The code works in conjunction with the "buy 3 get 1 free" they run on a regular basis too! Click the banner below to head over to their site…
Get My Free E-book: 15 Common Decorating Mistakes And How You Can Avoid Them
Enter your email to download my free e-book instantly! 🙂