Kev and I received a HomeGoods gift card last month, so the other day we jumped in the car and headed up to Birmingham to see if we could find a couple of matching bedside lamps for our bedroom. It took approximately two seconds to fall in love with these dual-function darlings…
It took approximately two days to successfully remove the tags from the bottom of each of them…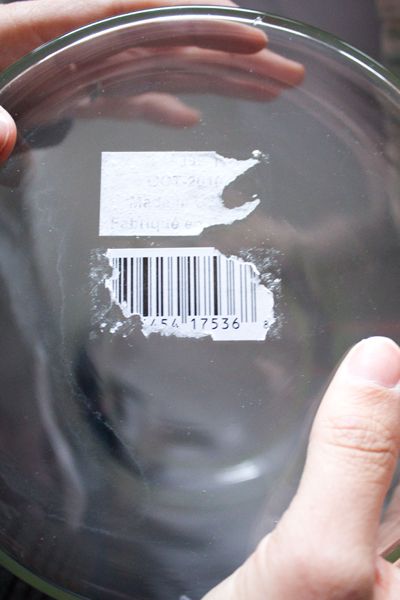 (Even with the help of Goo-Gone!)
The lampshades and rattan "lids" come off, so we have the option to fill the glass bases with different items if we want to…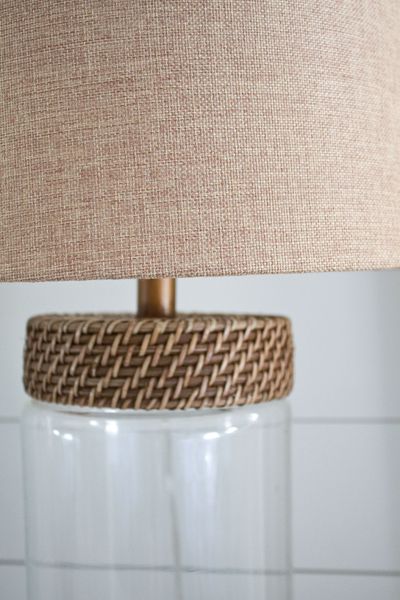 I'm cuckoo for cocoa puffs for the simple, caramel-colored finial on top of them…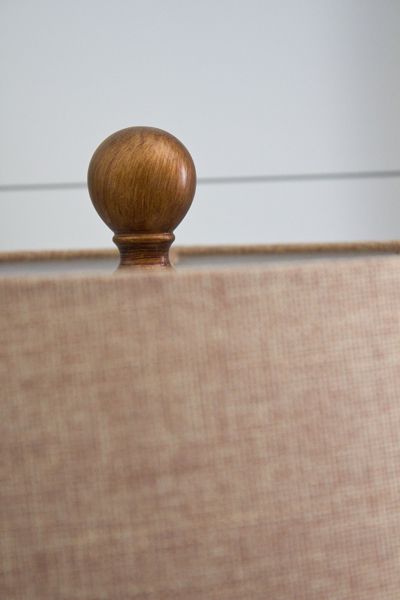 But now that the lamps are in place, I think I'm gonna swap out the curtains. Too much beige-on-beige action goin' on between the lampshades, the curtains and the window shades. No biggie though. We bought a pack of white curtains the last time we went to Ikea, and they look just like the beige ones we've got hanging in there right now. They have the cute little stripe detail on them too…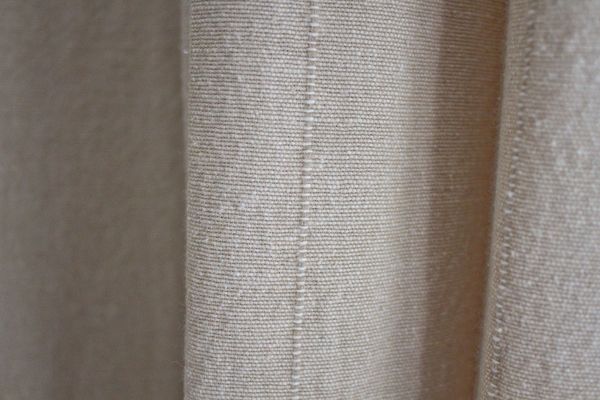 (from Ikea)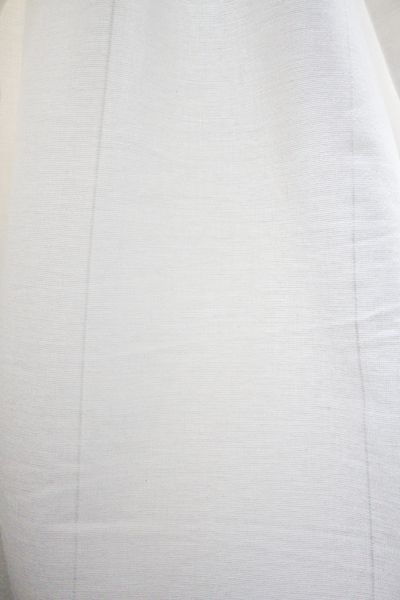 I took the white ones out of their packaging this morning so that I could starting steaming out all the wrinkles. Max curled right up underneath one of the panels…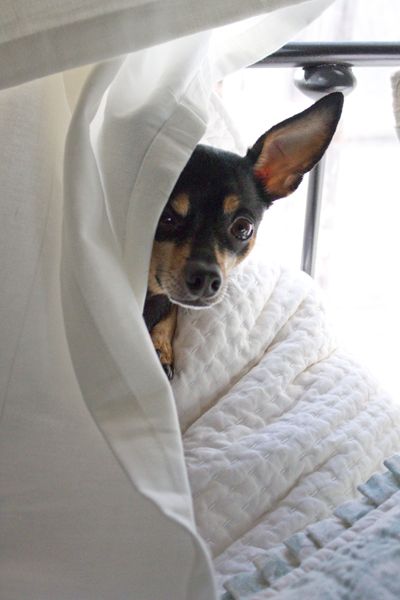 I guess that means he likes them too.
So, here's another before shot of "my" corner of the room…
And here's where we're at right now…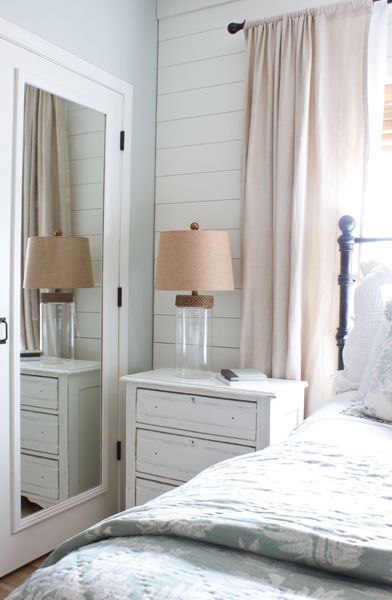 (Bedside chest from Urban Farmgirl)
Just gotta swap out those curtains, attach a small piece of trim in the corner where the "Moonlight White" painted MDF planks meet the "Blue Hubbard" painted wall, add knobs to my beside chest, and hang three more closet doors.
Oh yeah! That reminds me! Stay tuned for our closet door re-do post! We're thrilled with how they turned out, and about the extra 225 square feet of visual space they're gonna add to our room!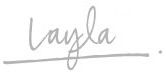 Get My Free E-book: 15 Common Decorating Mistakes And How You Can Avoid Them
Enter your email to download my free e-book instantly! 🙂