Happy Friday!
On Monday, I showed you some photos of the desk area we're working on in our master bedroom- but I forgot to tell you the details on the desk!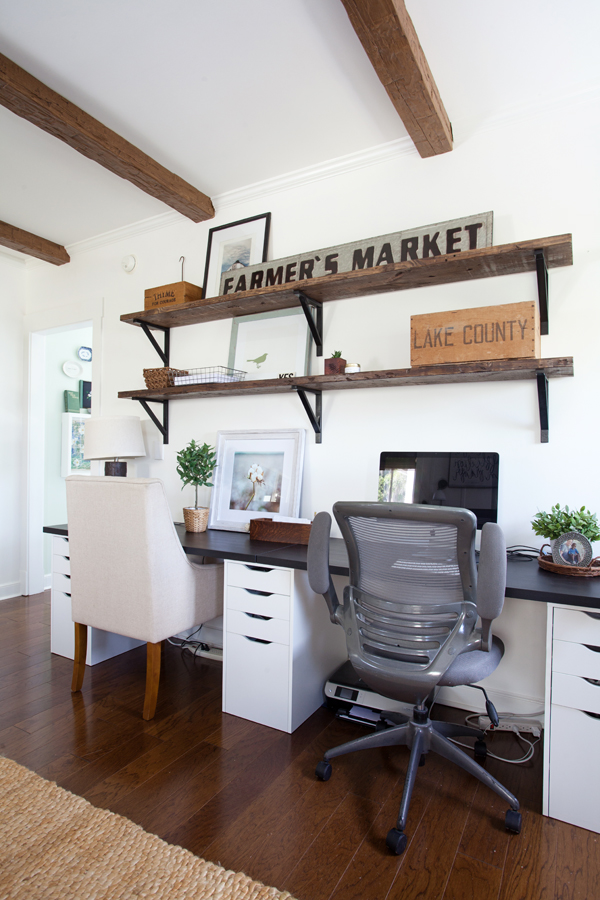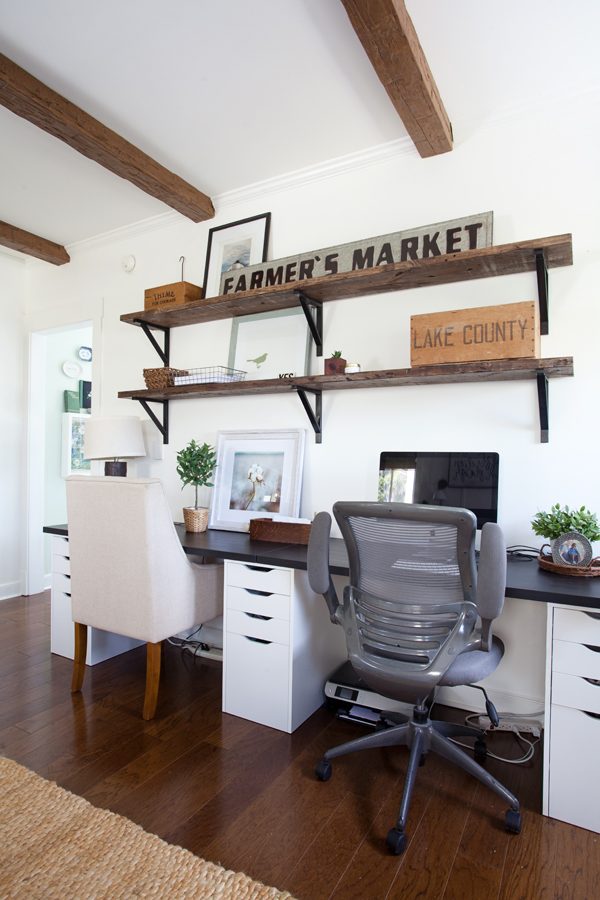 It's five separate piece (2 desktops and 3 base units) and they came from Ikea.
The base units are called ALEX, and they were $89 each: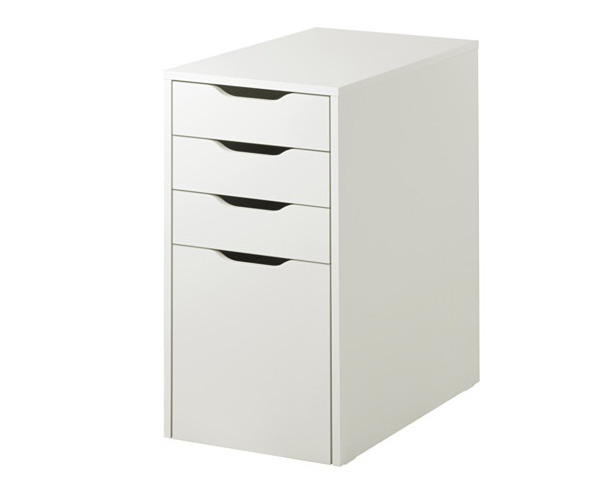 I chose them because they have hanging file storage in the bottom drawer: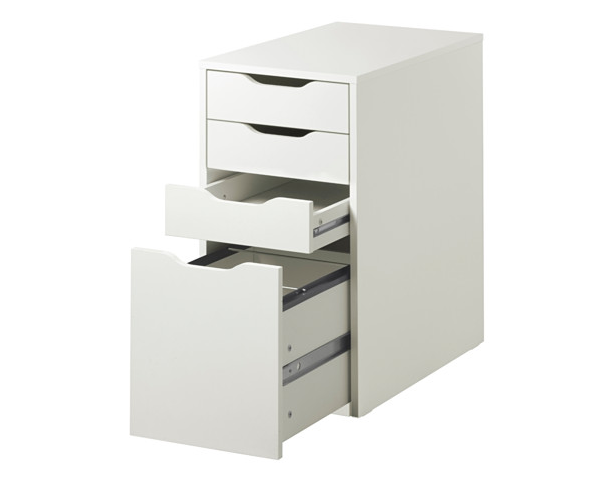 I was a little concerned about how close the bottom of the drawer fronts were to the floor, but they slide open and close without a hitch, and don't scrape against the floor. I may re-face the drawer front and add bin pulls to each one at some point, but they work great for now.
The table tops are called LINNMON:
They were a little too deep, so we asked one of our neighbors if he could chop a few inches off the back side with his table saw. He also cut out holes for us in the center of each table top so that we could run our cords down through them. The tops are a black-brown color, and I love the way they pop paired with all the white around them, and how they tie together with our black shelf brackets. I'm not, however, crazy about how quickly they look dusty. Within a matter of hours, you can see every little piece of lint, dust bunny, pet hair, etc, so I have to take everything off and dust it at least once a week. They weren't expensive ($29.99/each), so I may replace or re-clad them sometime. For now, I'll just get used to a little more housework than usual. It's probably good for me anyway! 😀

PS- Still no news from USCIS about our I-600 being approved. We did send them a "just checking in" email on Wednesday afternoon, so maybe we'll hear something soon? I'll keep you posted! ** Updated to add: WE GOT IT, WE GOT IT! It came in this afternoon!!! I'll blog all about it on Monday!**
Also, we're hosting our monthly 4-day pre-order sale at PikeRoadSouthern.com this Monday (August 1st) through Thursday (August 4th). Here is a sneak peek at one of my favorite new designs!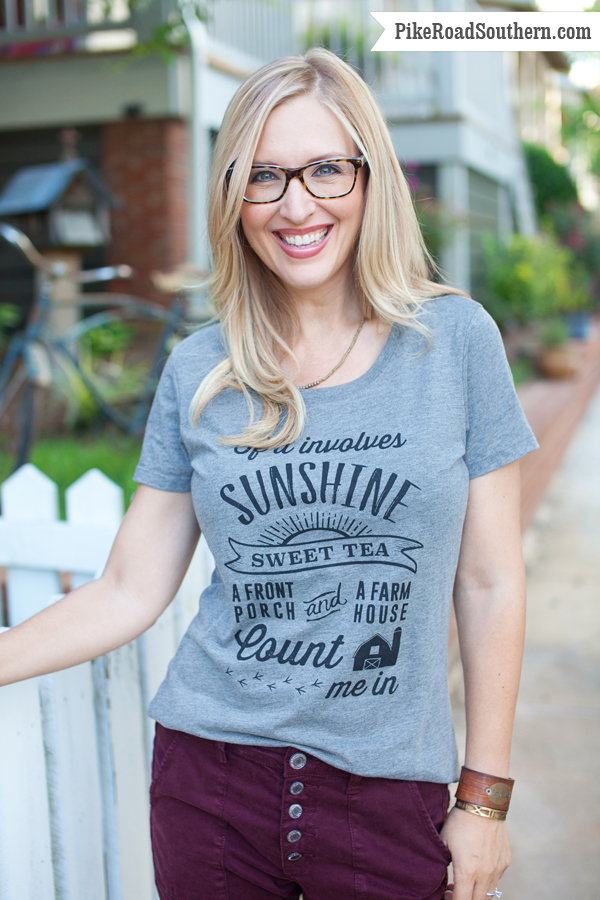 We're offering it in gray or white and it says, "If it involves sunshine, sweet tea, a front porch and a farm house- count me in!" 😀