We did some demo over here in the master bedroom today, in preparation for the big re-do.
Which, come to think of it, isn't really a
re
-do.
It's more like a "
do
", period.
Ya see, we haven't even really touched the room since we moved into this place three years ago. It's just been a big, blank box all this time.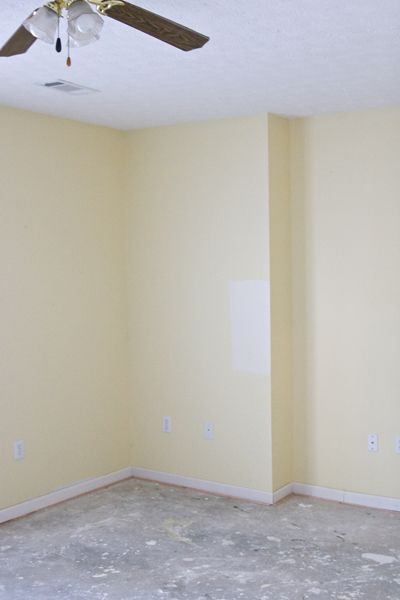 But starting this month, it's BYE BYE bare windows, texture-less walls, crappy trim, outdated ceiling fan and stamped drywall ceiling!
HELLO comfy, cozy retreat- just for me and my Sweets!
Some of our plans include building a bed for our king-sized mattress (that's currently laying on the floor! <:-O), adding wood planks to a couple of the walls (it'll be attached on top of the drywall this time), and making a trip to the Greyhound station in Montgomery, to pick up two incredible antique nightstands (gifted to us by an amazingly sweet & talented friend of mine who is shipping them to us.)
Let the adventure begin!

————————————————————————————-
Want sneak peeks of our projects before we blog about them?
Visit us on Facebook!
————————————————————————————-
Need help arranging your furniture?
Need design help?
Check out my e-book!