I blogged about one side of our newly-painted green/gray/blue kitchen island last week…
…and I'm back today with a few shots of how she looks now- all topped in Caesarstone's Frosty Carrina!
I love how it picks up on the old paint on the corbels…which we are not painting, by the way. (A few folks asked about that last week.) I'm cuckoo for stripped wood…especially when it's paired with white countertops and painted cabinets. There's something about that combo that just makes my heart sing! 🙂
I also love how thick the new countertop is, and how cool it feels to the touch.
The subtle gray veining gives it just the right amount of visual interest…
…and, of course, I am pretty pumped about how durable and "farmhouse fresh" it looks, too! 🙂
All that's left to do is tile the area behind the faucet with our leftover sunflower tile…
(and attach a couple more rolling pin drawer pulls- oops!)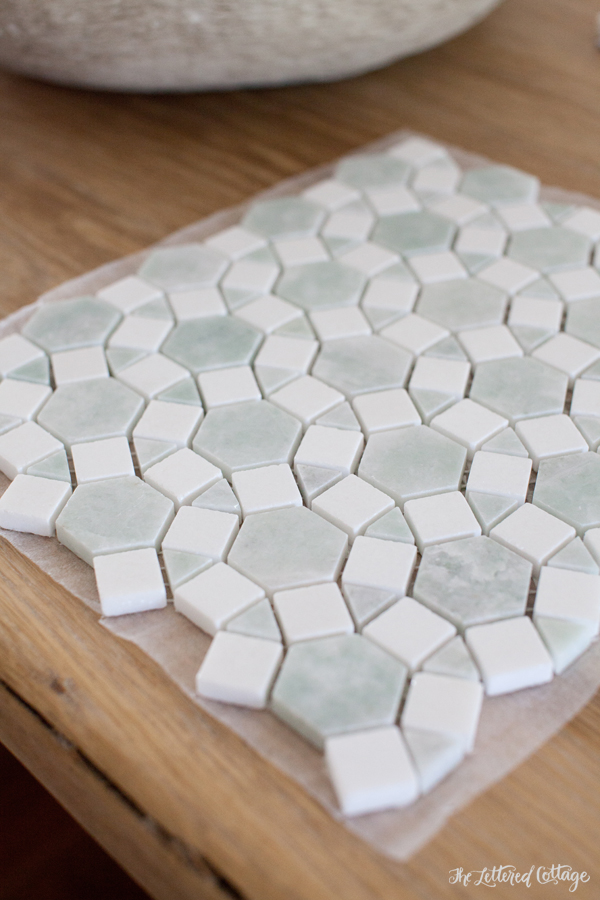 After that, it'll be time to decorate!
And bird watch, if you're Kit-Cat. 😉

PS- For kitchen pics (and adoption updates!) between posts, join me over on Instagram! 🙂