We head to Peru next Monday.

My emotions are kind of all over the place right now, and we're in full-blown preparation mode as of today, but it's sure to be a life-changing experience, and I really hope you'll join us for the journey, too.
Kevin and I will be blogging from Lima once every evening, from the 13th to the 17th. Shaun Groves is leading our group, and we'll be traveling with Angie Smith and Jen Schmidt, as well. We've been lucky enough to spent time with Angie and Jen at one point or another over the past couple of years, but we've never had a chance to meet their kids, so we were really excited to hear that Angie's daughters, Abby & Ellie, will be going with us on this trip! We can't wait to meet them, and to read about their (and their mom's) experiences over at Angie and Jen's blogs while we're all together there, too.
And speaking of cutie kids, we're going to have an opportunity to meet the little girl we sponsor while we're there…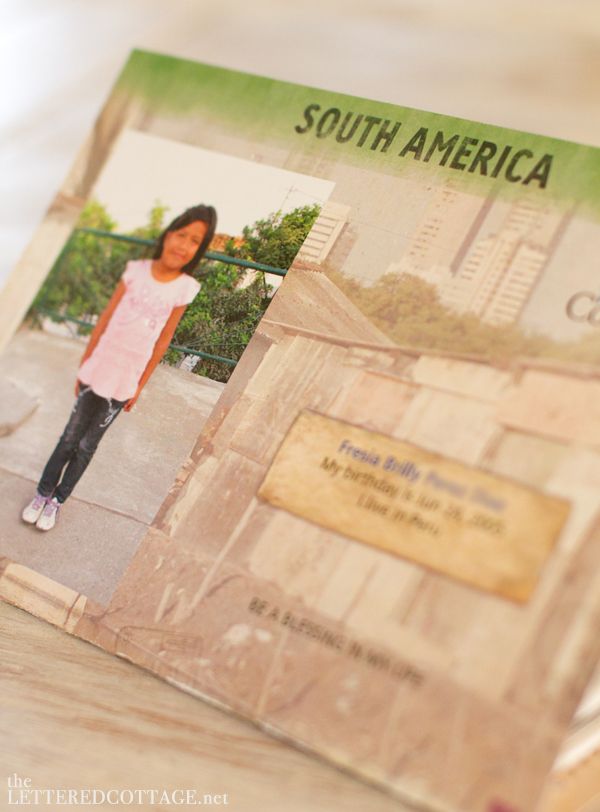 Her name is Fresia, and we can't wait to tell you all about her!

PS- We'll be attaching this banner at the bottom of each of our blog posts next week…
It'll be there for folks who would like to click it and sponsor a child from Peru. There's no pressure, and we're not being paid by anyone to blog about it- we're just grateful for what Compassion is doing, and we're happy to help them in any way we can!