Well, things are still lookin' pretty crazy around these parts- but that's okay. Crazy = Progress when it comes to home improvement, right?

A few folks asked about the metal dining chairs that showed up in the bottom corner of one of the kitchen photos I posted the other day…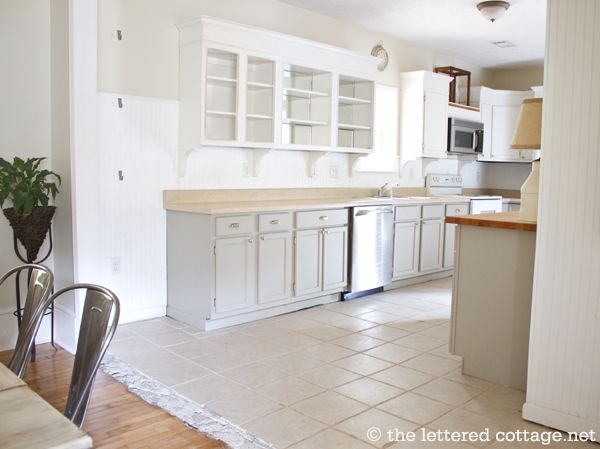 They're called Marais A side chairs, and I got them from Industry West. I saw them pop up in the rotating ad network in our sidebar a few months ago…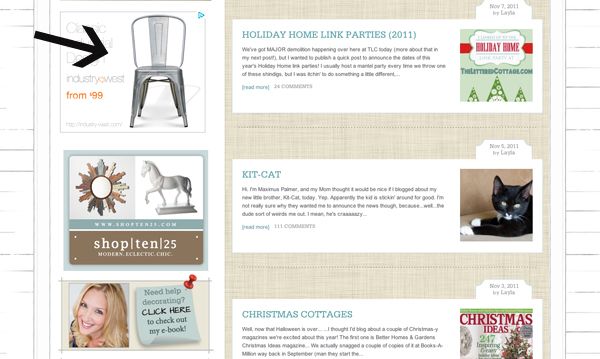 …so I snapped up four of the gunmetal-colored ones while they were on sale that week.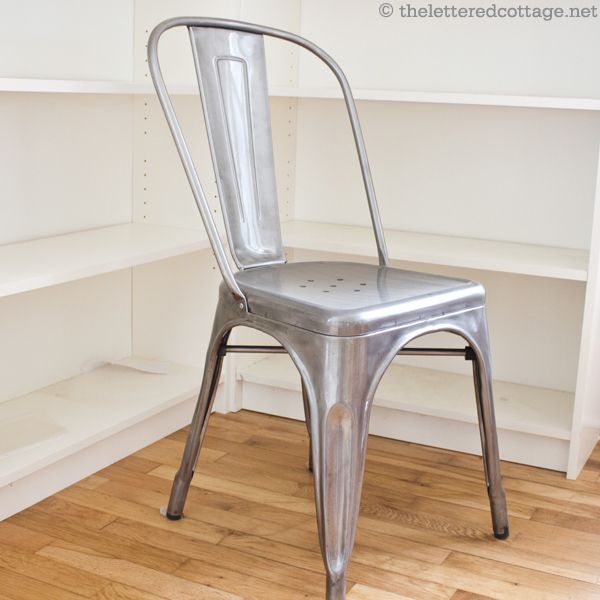 They're actually more comfortable than our old wood chairs (I guess because of all the curves and their beyond super smooth finish), they're stackable and sturdy, and I really dig the "edge" they add to the room.
I'd love to show you how they look around our table, but there's just one problem with that. Our table is currently smothered, chunked, scattered, and covered in everything that used to be in the kitchen.
But crazy equals progress, right?

PS- Our chairs are reproductions of the classic Tolix chair. Originally found in bistros throughout France, nowadays, Tolix chairs tend to run between $200-$300 a piece. I can vouch for the Industry West chairs we bought- but here are some more "under $200" alternatives I found while rootin' around online…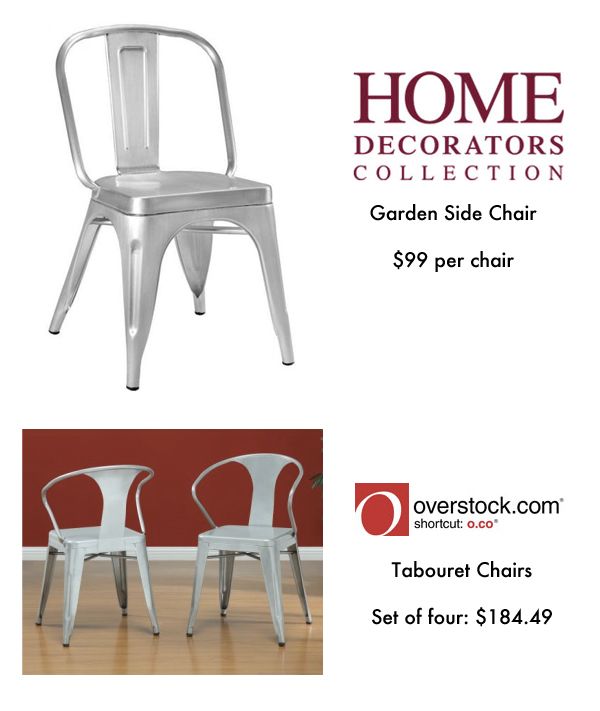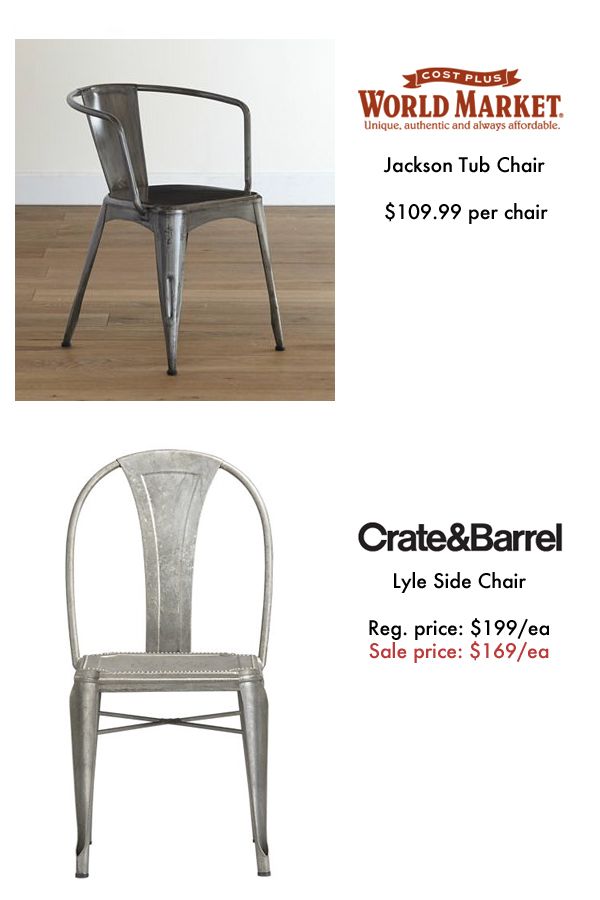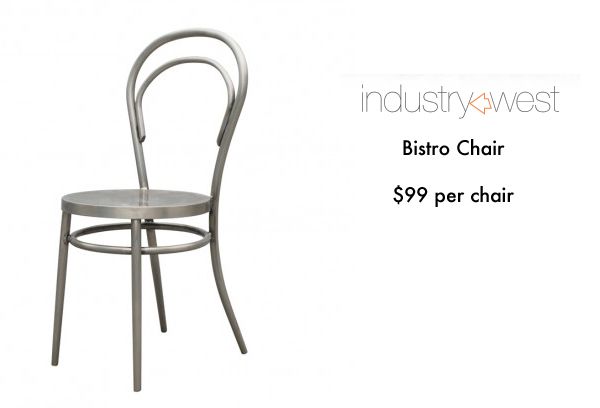 Here are the links to each of them: Home Decorator's Collection- Garden Side Chair, Overstock.com- Tabouret Chairs, World Market- Jackson Metal Tub Chair, Crate & Barrel- Lyle Side Chair, Industry West- Metal Bistro Chair.
And here's some more metal chair inspiration. (Just 'cause I love 'em so much!)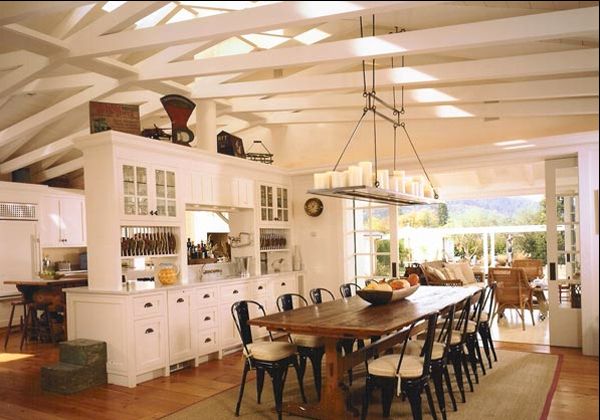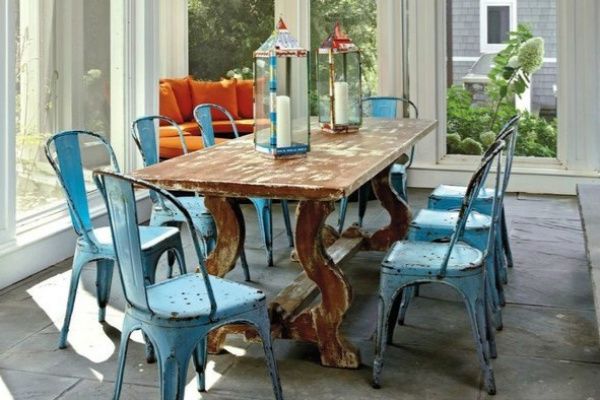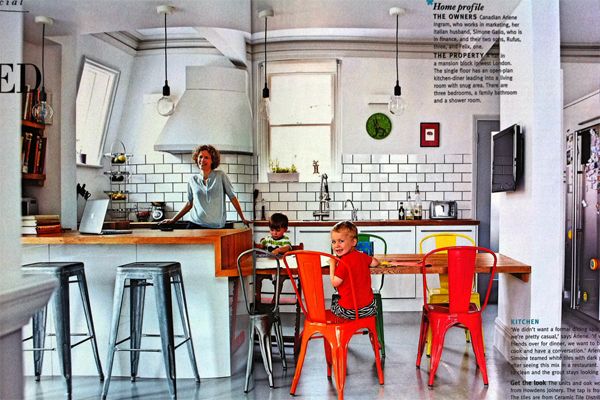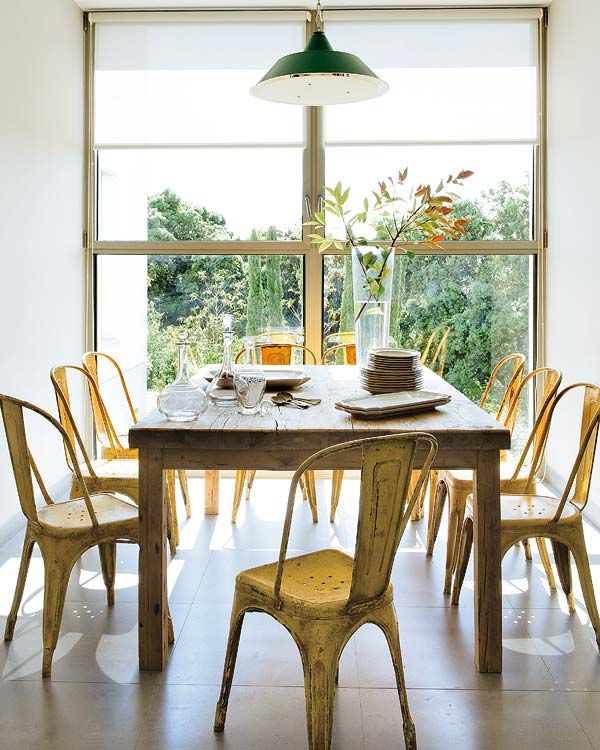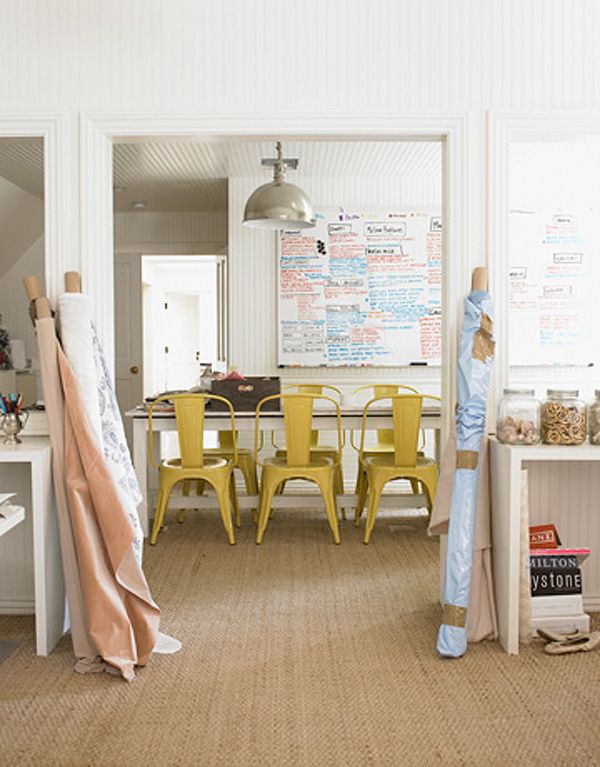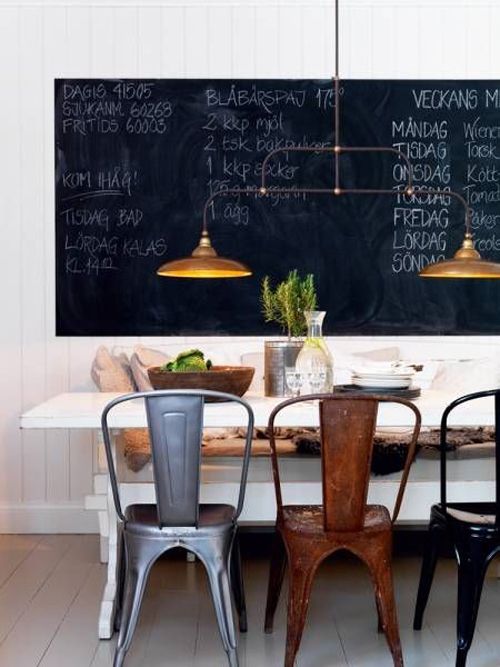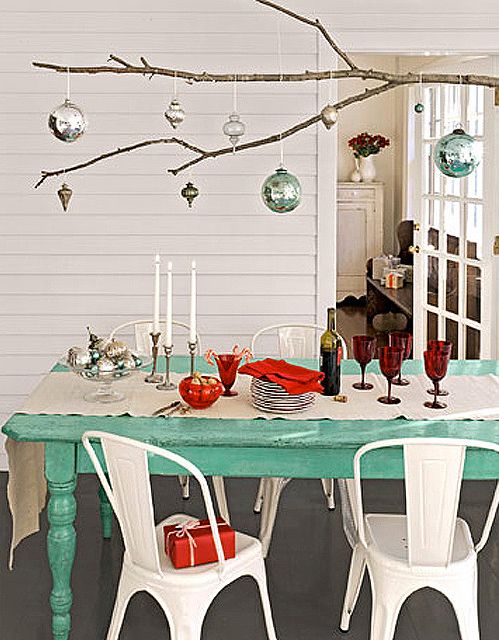 ____________________________________________
Join us on Pinterest, Twitter and Facebook!
____________________________________________
Need design inspiration? Need help with space planning?
Check out my e-book!