"I am a crafty girl. I make things. Lots of things. I'll keep making things until my fingers fall off. Then, I will grab my hot glue gun, reattach those suckers, and make more things!"
-Kathy R. Jeffords

I don't really consider myself a "crafty girl", but I do enjoy sitting down with my hot glue gun and a pair of scissors from time to time.
Hey, remember my Decorating The Gallery Wall post…and that cute little succulent I set smack dab in the center of our shadowbox frame?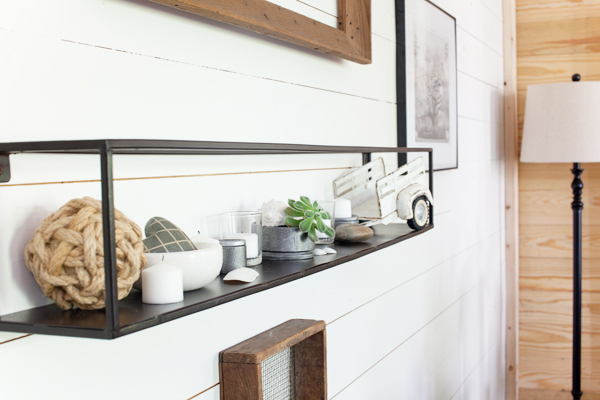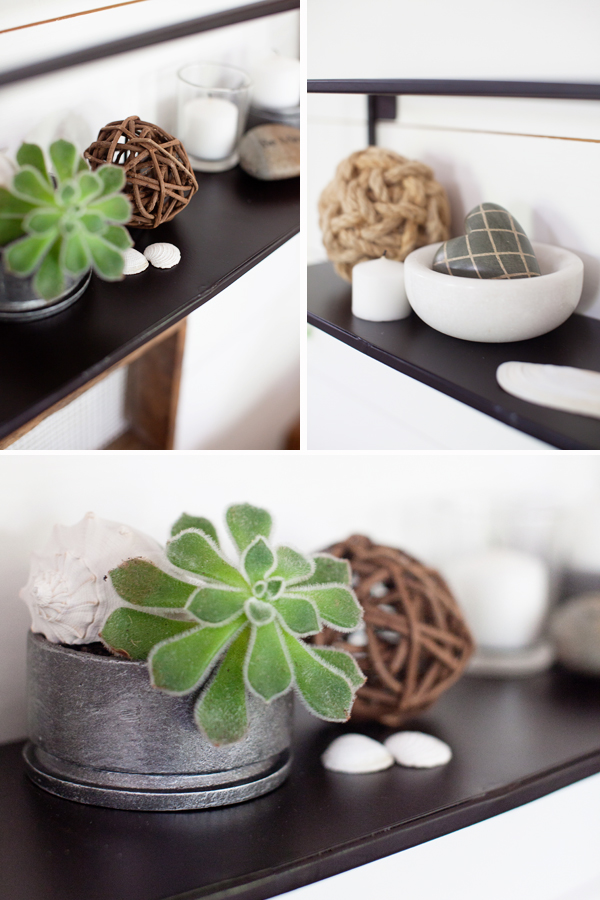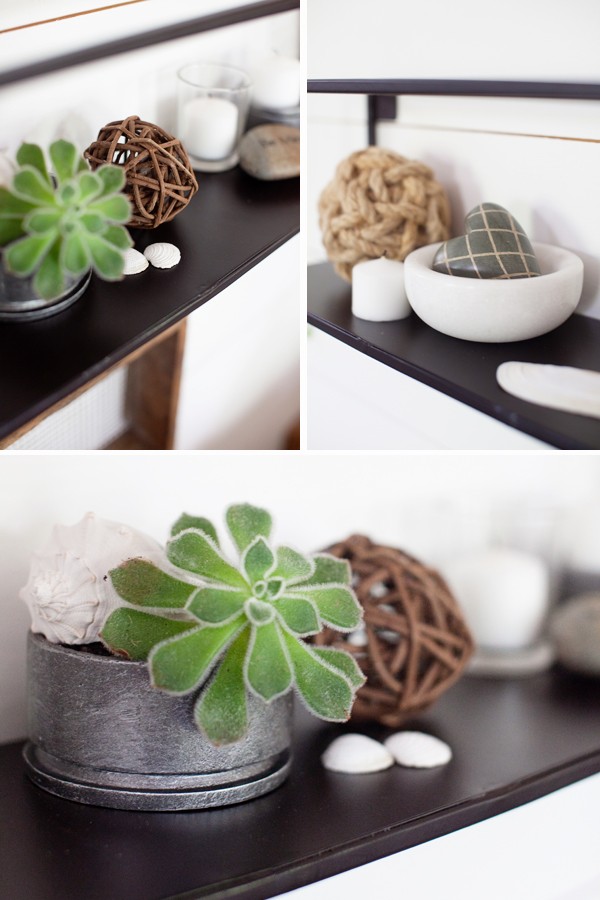 Well, it kicked the (itty bitty) bucket.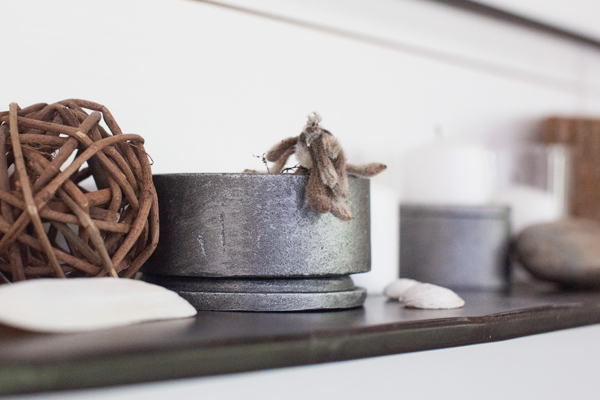 Poor thing. 🙁
I decided to replace it with a faux succulent. One made out of felt from Felt on the Fly, on Etsy…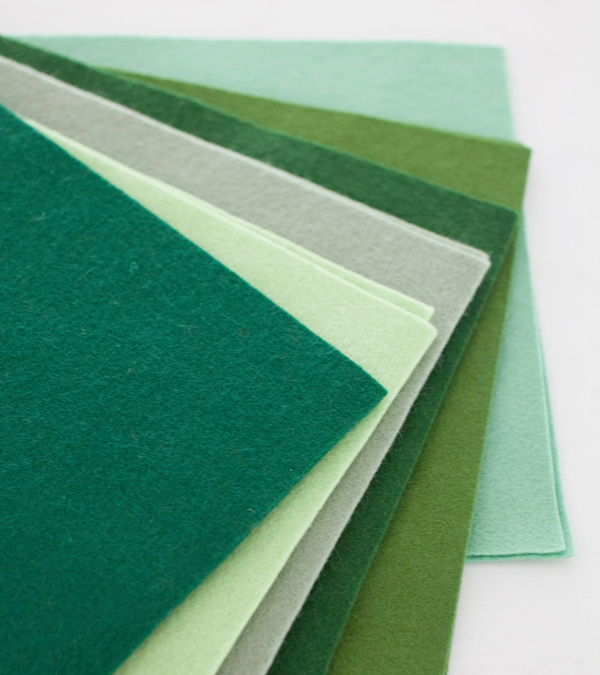 First, I cut a small rectangle to act as the stem: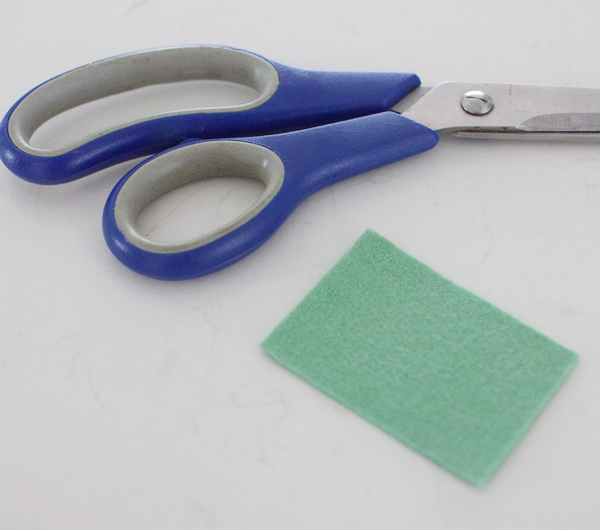 Then, I used hot glue to roll it together:
Next, I cut out several small leaves, and started hot-gluing them to the stem: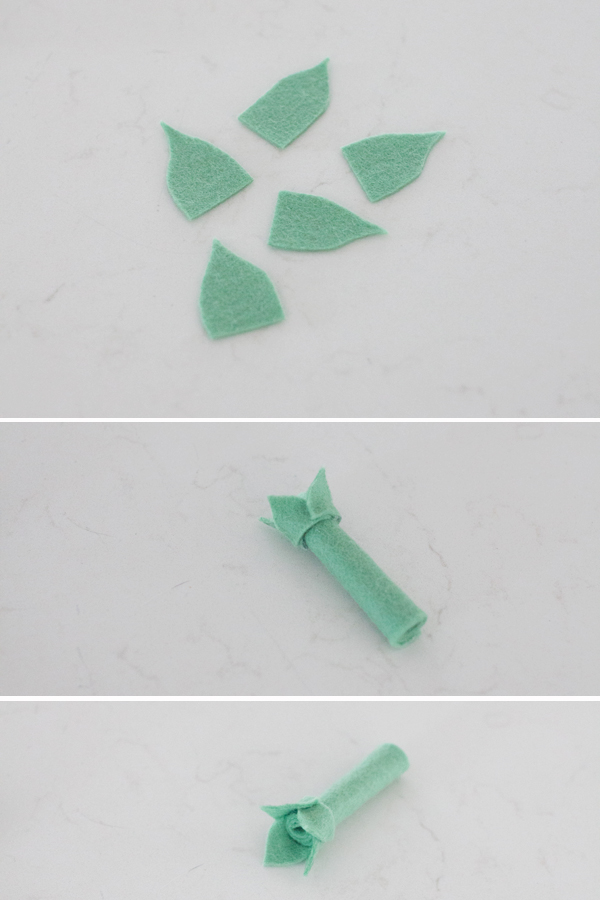 And eventually, that became this…
…and that became this: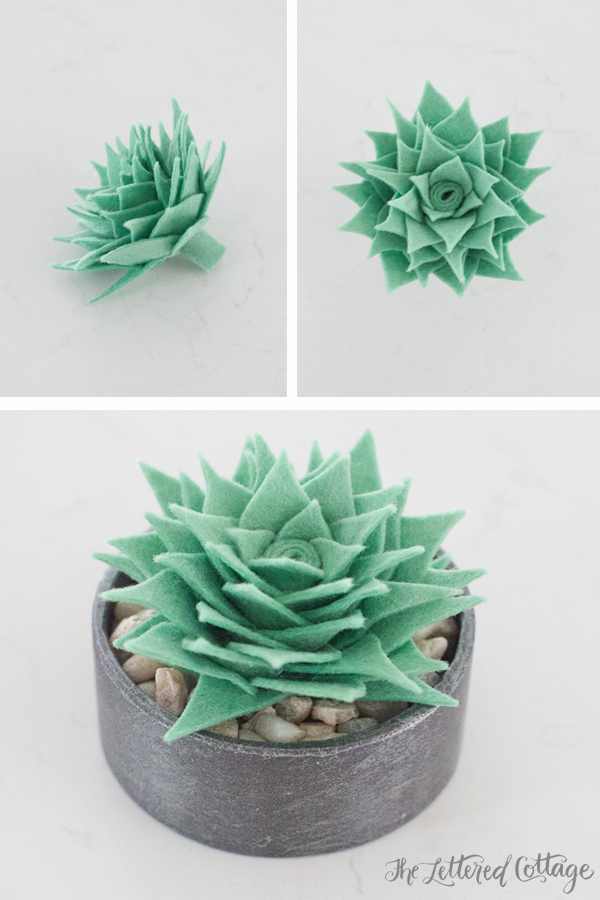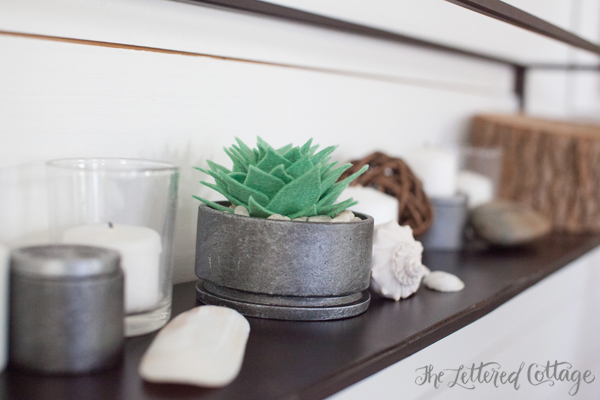 Fauxliage for my itty bitty bucket! 😀
I've got plenty of felt left, so I think I'll experiment with some different leaf shapes and a bigger vessel sometime!

PS- My e-friend, Julia shared this video from Full Bloom the other day, and I just had to re-share it here again:
I love the idea of recycling gently-loved bouquets, brightening folks' days, and am so inspired by what you're doing over there, Shawn! 😀