Earlier this month, we took a trip to Union Springs, Alabama.
It's a small, laid-back town located about an hour and a half southeast of where we live. Century-old Victorian homes line many of the streets around town, and the ones that are for sale are priced incredibly low because of the towns proximity to the nearest large city (it's a 30 minute drive) and because they are in need of lots and lots of love.
Fun Facts about Union Springs:
Population: 2,989
Elevation: 522 feet
Antique houses: Tons
Number of seconds it took for us to fall head over heels in love with the house in the video you're about to see: One!
Isn't she beautiful? I swear to you, I've had two dreams about her since our visit!


Here's how the ad for the house reads:
"
Victorian House with lots of extras!
Columned porch with porch swing, columned entrance open to extra wide foyer, 5 mantles and hardwood floors throughout. Extra tall pocket doors and original wainscoting in the Dining Room. Large butlers pantry with built-in china cabinet, clawfoot tub in bathroom, irrigation system, magnolia and fruit trees.
Just needs a little TLC!
Sold "AS IS" but owner is willing to renovate more with price adjustment.
Fantastic Opportunity!"
$55,000
——————————————————————————————
Here are some photos we took while strolling around the house…
What do you think? "The Lettered Cottage B&B"?
After all, the ad does say it "just needs is a little T(he) L(ettered) C(ottage)!"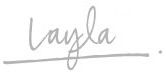 ——————————————————————————————————–
Join us on Twitter or Facebook!
————————————————————————————-
Need help arranging your furniture?
Need design help?
Check out my e-book!