We're on our way to Kev's audition this morning, but I wanted to pop in and wish everyone a Happy Halloween and share these photos we took while we were out and about yesterday afternoon. I had no idea hay bale decorating was such a big deal around here- but I definitely want in on the action next year!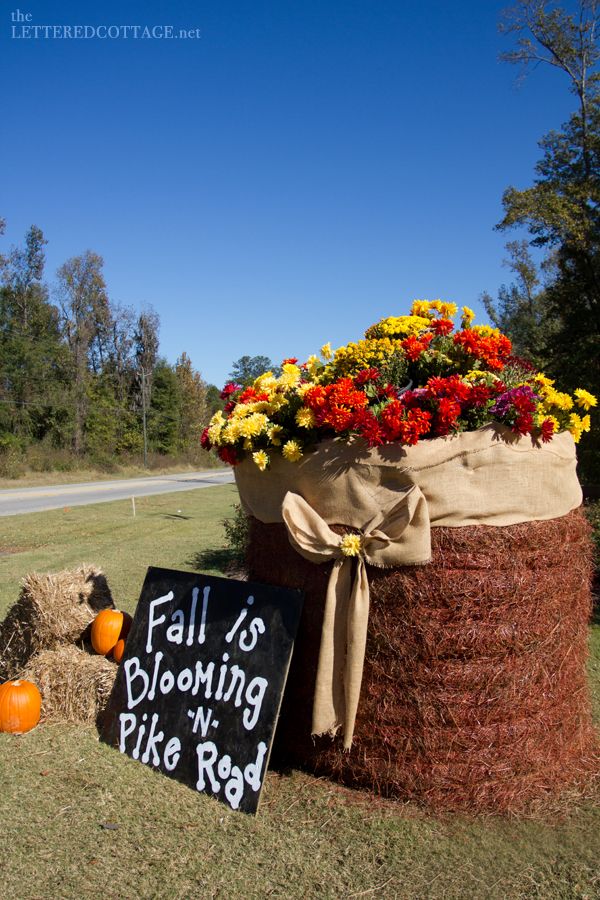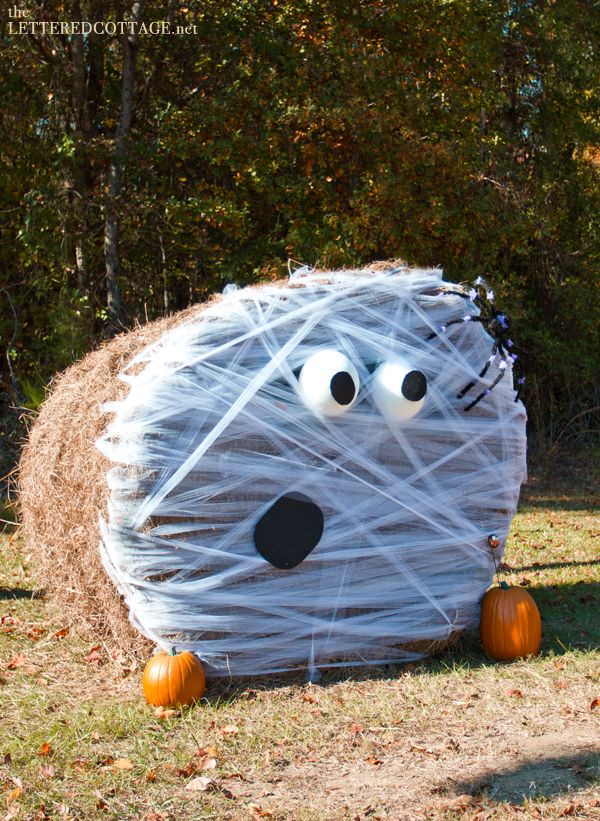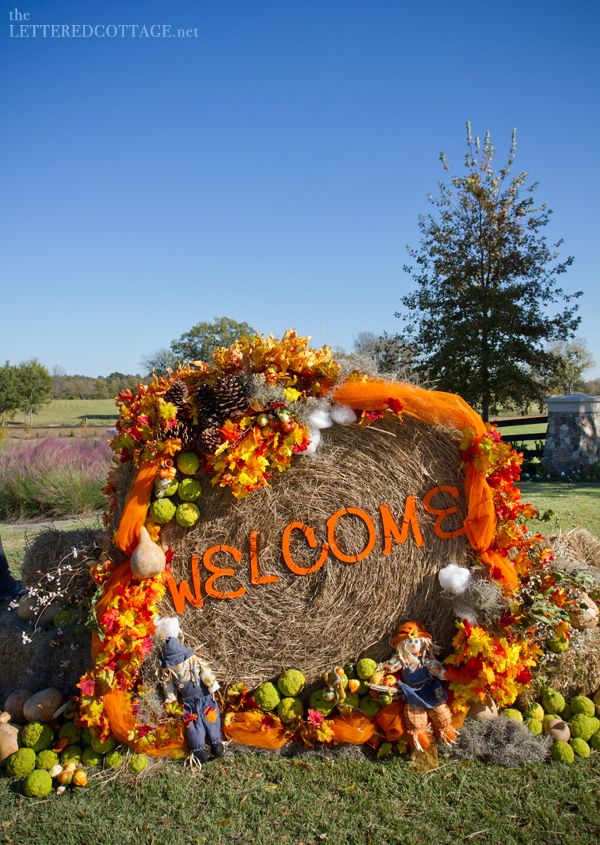 Strong winds must have gotten a hold of this next one's "handle", but man is this a cute idea or what?!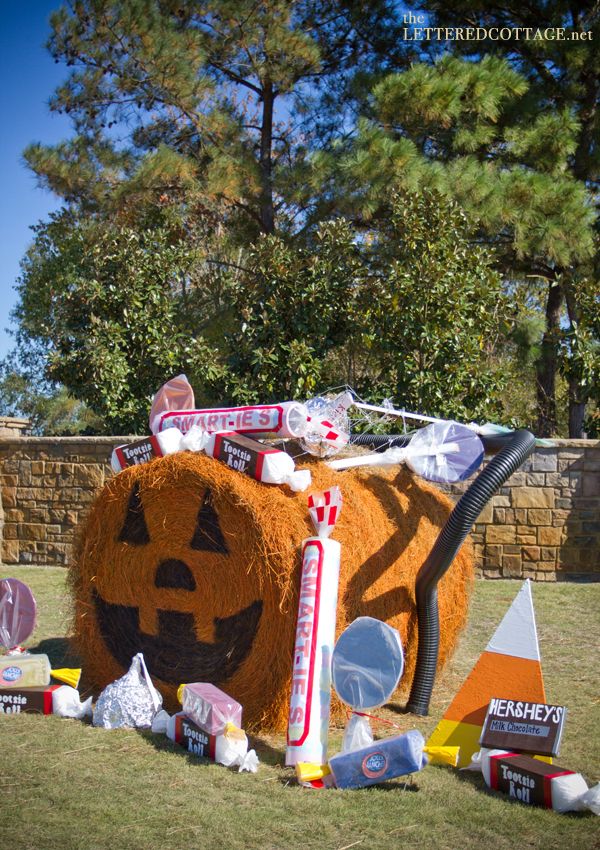 The tootsie rolls were made out of chunks of wood, plastic bags and red tape, and the Smart-ies were made out of painted PVC, plastic, and red tape…
The tin foil "Kisses" are my favorite.
A piece of chocolate that's bigger than my head? Yes please!