While Kev and I have been up to our eyeballs in Christmas articles (HGTV.com likes 'em early), Brian the Carpenter has been hard a work on the closets, crown, and base boards in Kev's office/our guest bedroom…
It's been so fun to see everything come together, and witnessing teachable moments  between he and his son (like the one above) has been absolutely soul-warming, too!
A few days ago they installed cleats inside each closet, and then nail-gunned MDF shelves down into each cleat…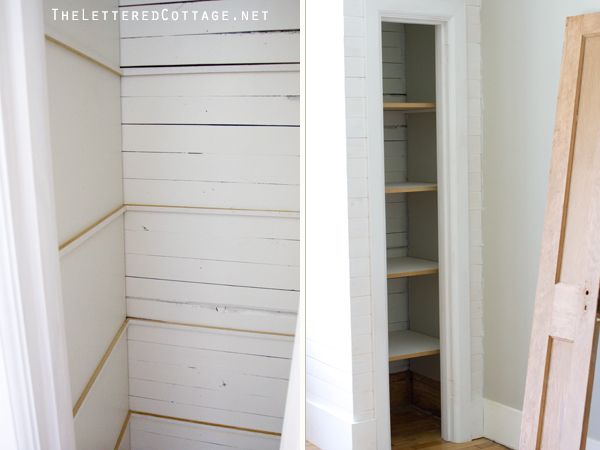 (Note: our closet doors are only 14″ wide, but the shelves are all over two feet wide and deep inside each of the closets.)
After that, Brian added a piece of 1×2 trim to the shelf fronts, to make them look a little chunkier. He routed the top edge of each of them to make them look a little fancy-schmancier, too…
The next day, he built us a couple of bedside tables. Here's a picture of each of them…
(Note: there will be a curtain panel between the window frame and the far end of each bedside table- hence, the space you there.)
He use more MDF and more routed-edge trim to create the tops and we got the old corbels a couple of years ago at Junk Bonanza in Shakopee, Minnesota. In my experience, corbels that big usually cost well over $100 each, but we got those babies for 15 bucks a piece. Score! The far end of each table is secured with an L-bracket, and once we have the bed in place, you won't be able to see that area at all.
Once we get back from the Haven Conference, we'll paint all the planks Roycroft Mist Gray, paint the trim Moonlight White, paint our headboard & footboard with a mixture of Annie Sloan's "Graphite" and "French Linen" colored chalk paints, and paint the closet doors ___________________.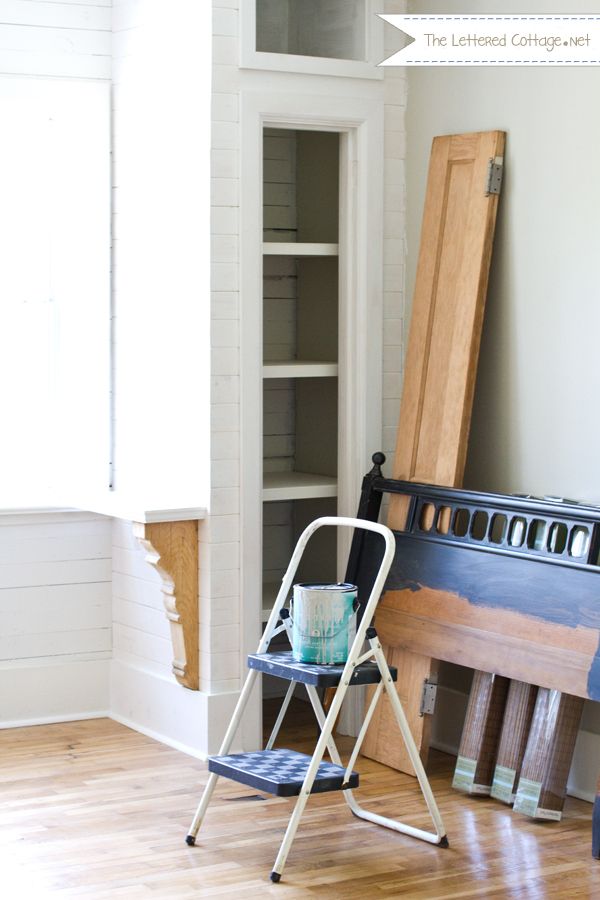 We're still undecided 'til the bedding gets here.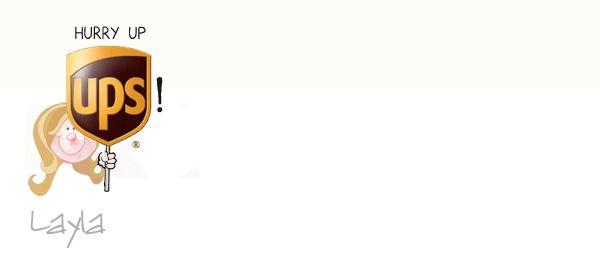 PS- Meet us over on Twitter or Instagram for sneak peek's of the room before we have a chance to blog about them…
That's a pic we posted of the Barnlight Electric ceiling light we're using in the room. I love it so much I sort of want to attach it to a chain and wear it Flavor Flav-style around my neck. 😉