A winter-white sky presides over what promises to be another crazy day of mess-making and picture-taking, here at TLC. Those two things seem to go hand and hand around here, lately. We've been working on a bunch of Fall-themed decorating idea articles for HGTV.com, so my office is currently acting as a photo studio, and we're up to our eyeballs in all-things orange and autumn. LOL!
But before we break out the camera and corn husks, I wanted to share something that has me walkin' on sunshine today.
Kevin's photography in the new issue of Flea Market Style magazine.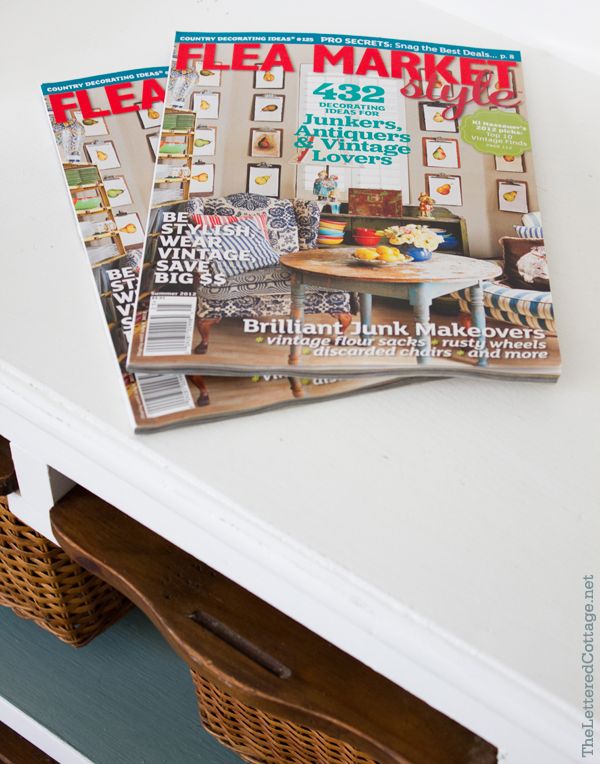 I'm really, really proud of him, y'all. His first ever, "contributor" pic appears on page 4…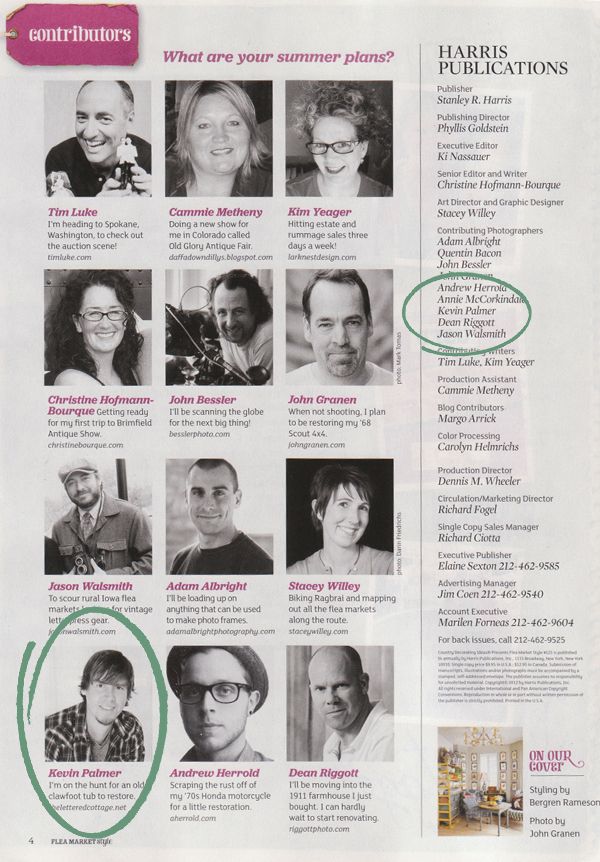 …and a purple-y pink pic he took of moi appears on page 10…
We had to do a lot of stuff-shufflin' to get that shot that day, and if you could see the mountain piled up behind the camera, you'd wonder why I was even smiling in that picture- ha!
He also shot the article called, "Little Piece Of Paradise" that starts on page 38…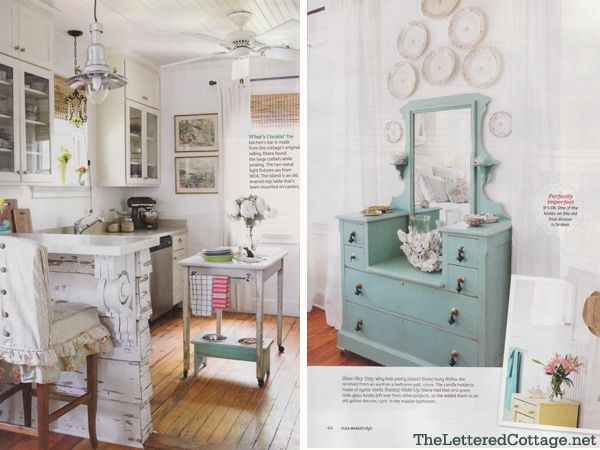 I'm feeling a bit emotional pasting these pics onto this page right now because although we haven't talked about it out loud yet, I know how much this opportunity meant to him. I know how much giddy good it did. Like, in a really, deep down, guy-who's-still-trying-to-figure-out-what-he-wants-to-be-when-he-grows-up sorta way.
I saw it in his energy yesterday as he ran back from the mailbox with the new issues of the magazine in his hands. I saw it in the tender way he turned over each freshly-printed page and smiled when he saw a little bit of his heart displayed there. I saw it all from a distance, and I thought my heart would surely explode as I watched him flip through it for the first time from the room next door.
Here's to hope, happiness, and havin' an e-place to save milestone memories!

PS- And speaking of folks who enjoy blogging…
The winner of the Haven Conference ticket is:

Congratulations, Kristin! We'll be in touch soon with information about your prize!
Get My Free E-book: 15 Common Decorating Mistakes And How You Can Avoid Them
Enter your email to download my free e-book instantly! 🙂