A few weeks back, I stumbled onto a blog called Nibs…

It's written by a gal named Martha and when I saw the mantel decorating series she'd been blogging about, I just had to write and ask her if I could feature her photos here on TLC!
In a nutshell, she thought it would be fun to challenge herself to do a collection of posts on mantel decorating ideas and the fireplace she used for the series is part of an 1800′s addition to a colonial era house. It was boarded up when the house was converted to coal (as indicated by the floor grate in the photo below) and later to baseboard heating. All the original millwork has been preserved and the fireplace & woodwork are painted bright white with walls in a contrasting apple green. Here's a black and white photo of the area before she began her series…
And here are the twelve vignettes she had fun creating over the past four months…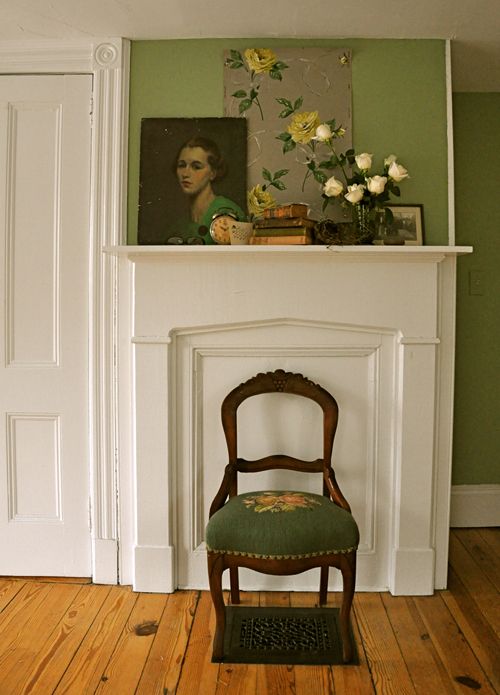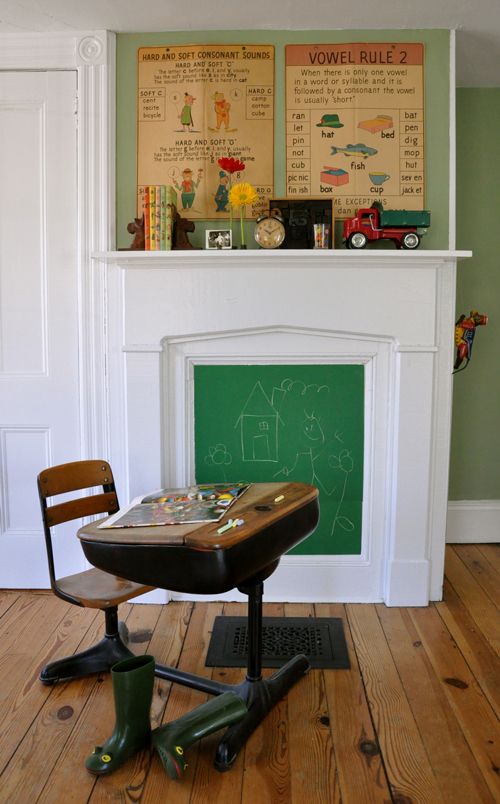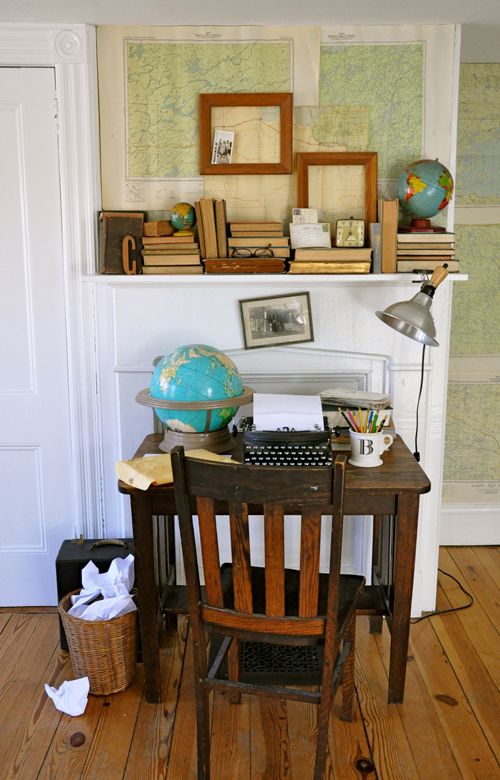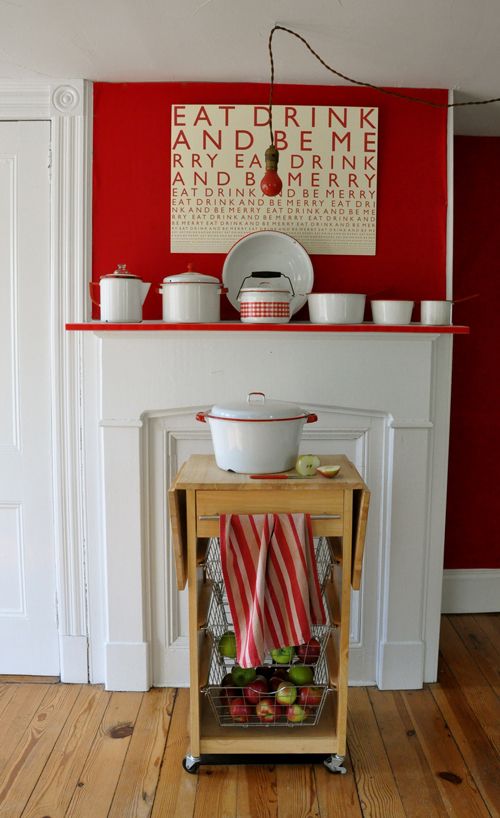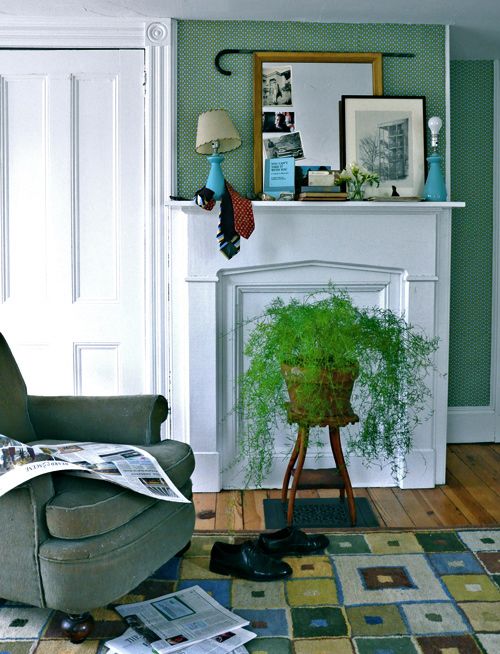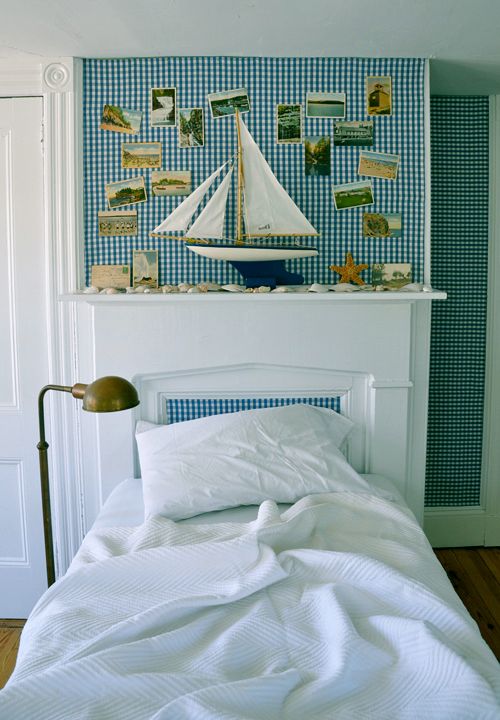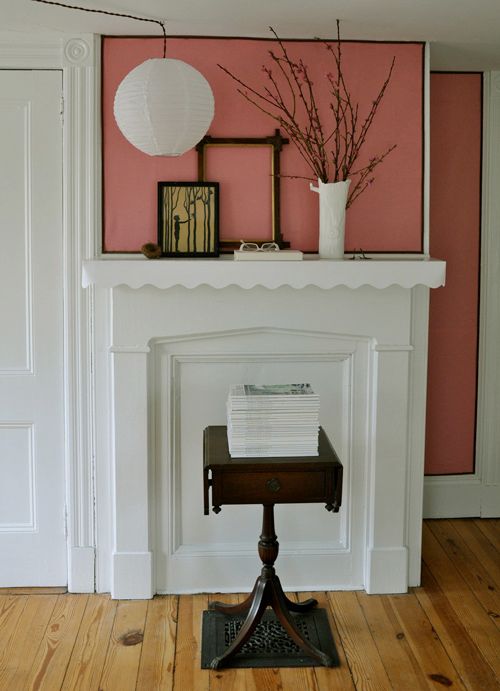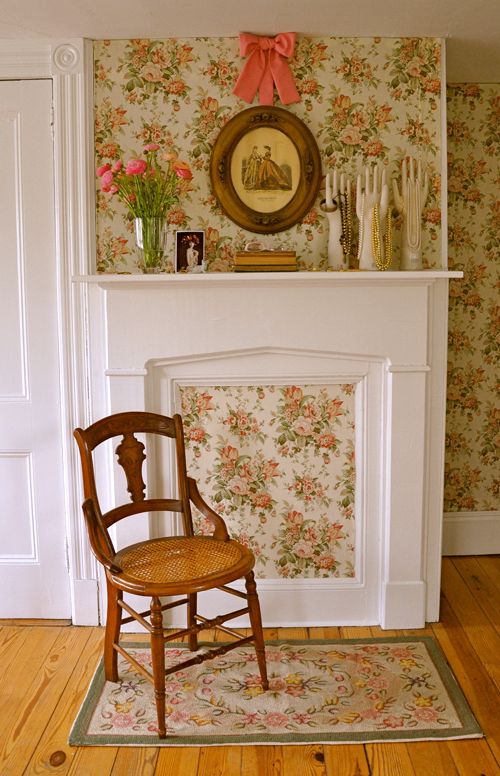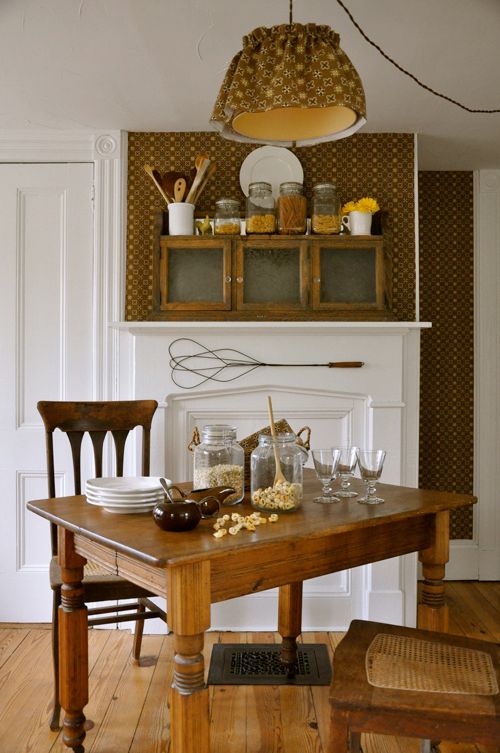 #12 – Christmas In The Pine Tree Slate
How neat! I just love seeing folks have fun with their houses!
"Be A Kid", "Desk Set" and "Sailing Away" are my three favs. Which one(s) are you most drawn to?
Join us on Twitter or Facebook!
————————————————————————————-
Need design help? Need help arranging your furniture?
Check out my e-book!