Today our Favorites is all about "Thrifty Tips". So I thought I'd invite the Queen of thrifty decor over for a visit to talk about her top 5 thriftiest tips of the year.
Ladies and Gentlemen, I give you Sarah and her thrifty list….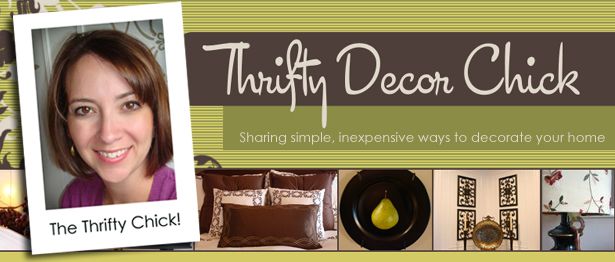 Sarah says, "You can turn a thrift store find you would normally pass by, into something sophisticated and fun with just a few minutes and a can of spray paint."
Check out what she did with this old shelf:
Before


After

Click HERE to see how she transformed it from "teddy" to terrific!
2. Fix it up with Fabric

"I love to use fabric in unexpected places. Fabric can be a really inexpensive way to accent your home because you need very little of it for a small project. If you buy it on sale or with a coupon, it's really reasonable, and the selection is fantastic! You can even transform a piece of furniture without painting!"
Using fabric, Sarah enhanced the back of this little bookcase:
Before


After

Click HERE to see how she did it!
3. Add Pizazz with Paper
"Find unique ways to use paper in your decor. I'm not a scrapbooker, but I can never avoid the paper aisle at the craft store because I'm always thinking up ways to use it. One of my favorites was making art for the large spot over our mantel with a roll of wallpaper."
Click HERE for her step-by-step instructions!
4. Make Low Dough Drapes

"You don't need to buy expensive drapery panels or have window treatments custom made in order to get the look you want. I've made almost all of the drapes in our house. I've made some with a small sewing machine, but most are just made with hemming tape and an iron. When you shop for your own fabric you can spend a ton less (look for coupons!) and you can pick out a fabric you LOVE, in a length that is perfect for your particular window. Real decorators would faint at the thought of it…but sometimes I don't even hem all the edges. For shame!"
Click HERE or HERE to check out Sarah's cost effective curtains!
5. Add Miles of Molding
"If you've never been to my site, you don't know how insanely obsessed I am with molding. I luuuurve it. I do. It will transform your home. One of the best ways I've used it is on a massive, ginormous wall in our living room. I knew art for this space would be ridiculously expensive, so the color block on the wall with the added molding really filled it up and made "art" for very little money."
Click HERE or HERE or HERE to learn more about adding moulding!
Thanks to Sarah for sharing all her great thrifty tips!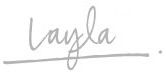 ——————————————————————————————————–
Join us on Twitter or Facebook!
————————————————————————————-
Need help arranging your furniture?
Need design help?
Check out my e-book!