Greetings from the midwest! Kevin and I are having an absolute blast on our road trip, and I look forward to blogging all about it when we get back home in a few days. In the meantime- check out the cool cuff I got from my friend Becky yesterday: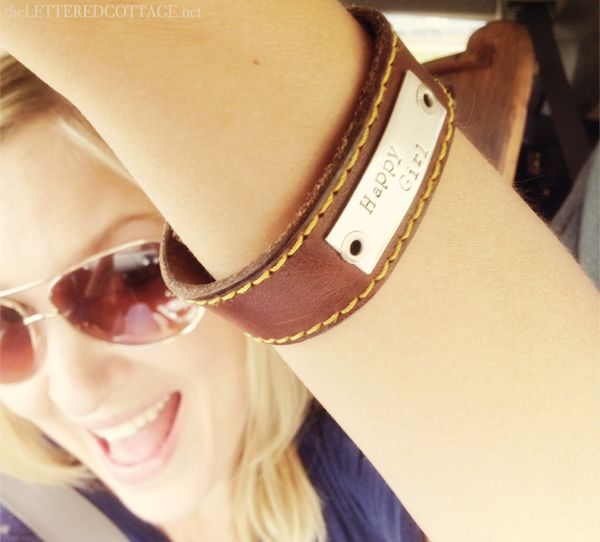 She mailed it to me at my aunt and uncle's house in Minnesota, and I am love, love, LOVIN' it!
Becky only opens her Etsy shop every now and then, so it's always fun to see her newest batch of bracelets pop up over there.
She's having one last sale (that starts today) before she closes for the summer, so if you're interested in checking it out, just visit Farmgirl Paints on Etsy.
Becky's running the coupon code Layla15 for 15% off all purchases from June 1st-30th, so if you see something you'd like to purchase, make sure to mention that discount code at check out.
She's also giving away one of her cuffs here on our blog this weekend, so if you'd like to enter your name for a chance to win, just leave me a comment below between now and Sunday night (June 2) at 9pm, CST. I'll randomly select a winner after that, and include the winner's name at the end of my blog post on Wednesday the 5th.
Good luck and happy weekend!

For pics between posts, join us over on Twitter, Facebook and/or Instagram!

Get My Free E-book: 15 Common Decorating Mistakes And How You Can Avoid Them
Enter your email to download my free e-book instantly! 🙂