"I must have flowers, always, and always."
―Claude Monet

I don't know how my master gardener mother (who sells plant and flowers for a living) is going to feel about this post, but I must have flowers, always, and always- and this is one inexpensive way to have them every day, so I'm sharing. 😉
First, you'll need a really realistic-looking faux flower stem. I got this one (which I *think* is supposed to be an apple blossom) for 99 cents at Michaels on the Spring clearance aisle:
I like this particular stem for a few reasons:
1) The edges of the leaves are "toothed", not smooth. Super realistic looking.
2) The vein pattern on each leaf is very detailed. Again, super realistic looking.
3) The blossom's petals are off-white, not bright white. #Realistic
4) The stamen (in the center of each bloom) are fabric, not plastic. They're matte, not shiny.
5) The branches are a muddy brown color, not warm chocolate brown- like I see so often. I love a branch that looks like a real branch texture AND color-wise.
Next, you'll need some kind of vessel to put your branch/stems in. You may already have one around the house, but if not, just a friendly (non-sponsored) heads up: there are lots of glass vases on the 70% off aisle at Michaels right now. I picked up this cutie for under 5 bucks:
Now here's the part that really makes the arrangement really look real: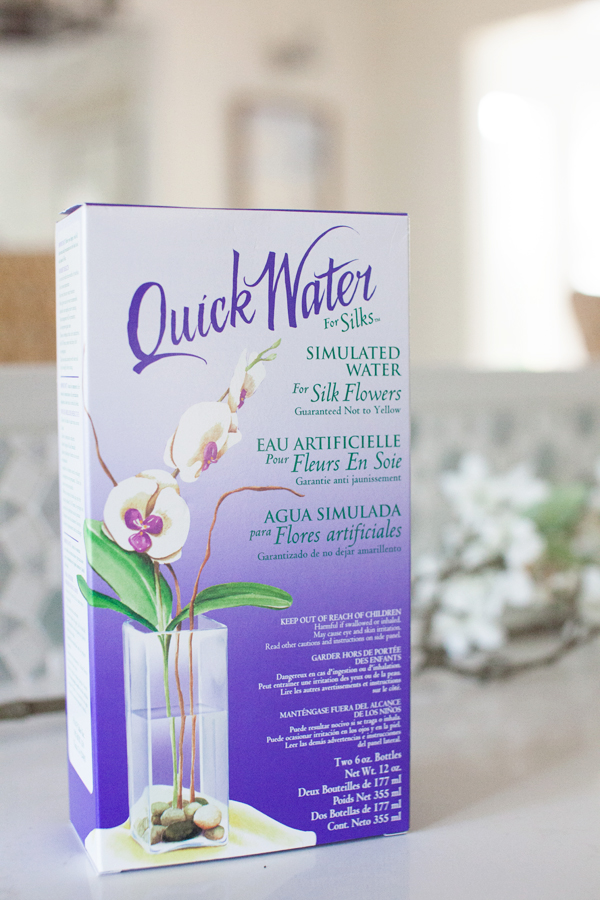 It's called Quick Water. I got it at Michaels, and basically, it's fake water that will keep your arrangement in place…and looking real. 🙂
After I mixed it together (in a separate plastic cup), I poured it into the vase and used pencils and painters tape to hold my stem (which I actually cut into two stems) in place.
Here's a handy tip too: No matter what the box says, do not move or touch your arrangement for at least 24 hours while it's curing. If you do, your stems will shift and your "water" will be filled with a million teeny tiny bubbles. #TrustMe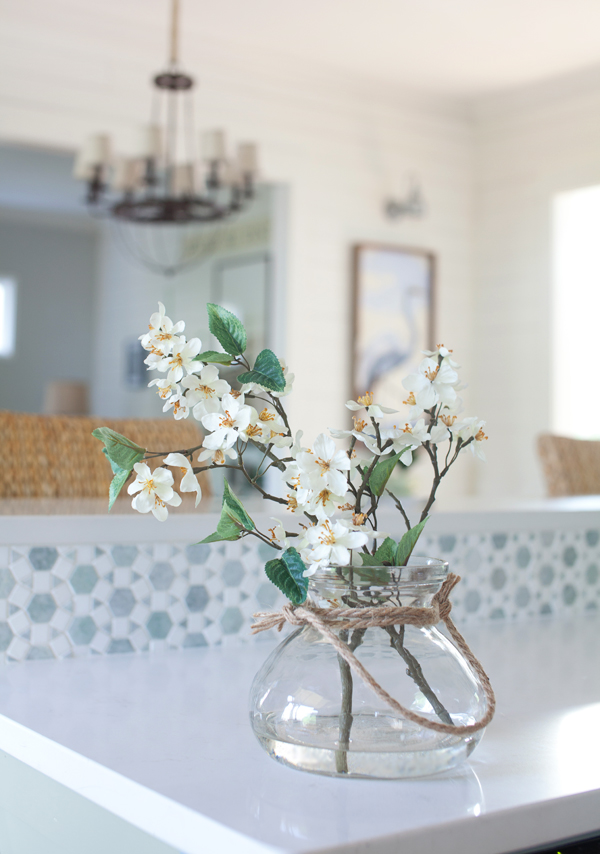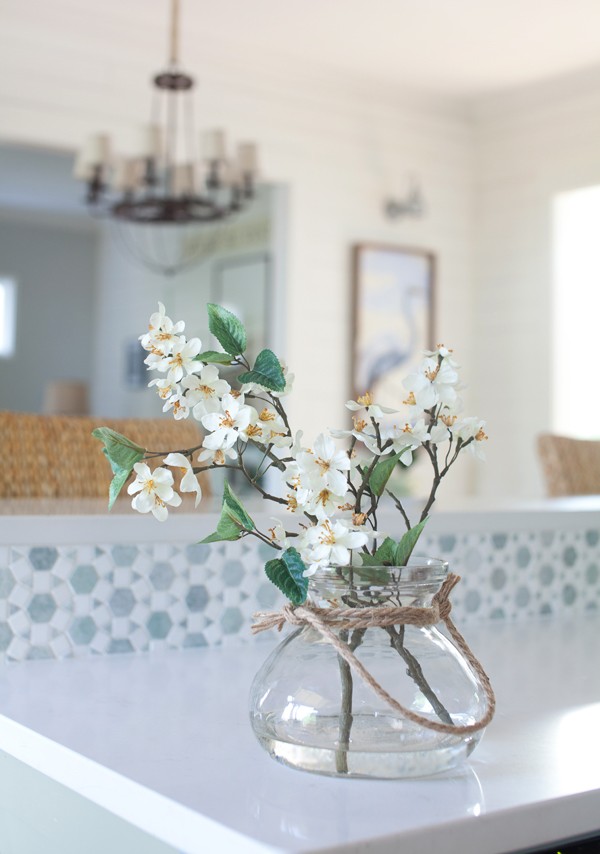 You can see from these photos, one box of Quick Water didn't mix up to be very much "water" in my vase because of how big the bottom is. If I could do it again, I probably would've mixed up another half of a box.
Happy decorating!

Get My Free E-book: 15 Common Decorating Mistakes And How You Can Avoid Them
Enter your email to download my free e-book instantly! 🙂