Happy Monday, y'all!
Kevin and I are racing to finish our Photoshop and Facebook Marketing classes this week in preparation for the sessions we'll be teaching at the Haven Conference starting this Friday. My session will focus on helping folks learn how to manipulate photos to virtually try out different pieces of furniture, colors, landscaping and decor items, etc. using Photoshop. Kevin's will focus on helping folks learn the basics of Facebook marketing, including how to grow your email list and raising awareness about your brand. We haven't had much experience speaking at conferences, but hopefully the info will be helpful to whoever signs up for our classes!
And speaking of manipulating photos in Photoshop- I had fun working on one for a gal named Eve recently. She sent me this photo of the exterior of their home…
…and said they'd love to see it with a different color of paint, a front porch that spans the entire length of the front house, a new garage door and some more landscaping, so here's what I pasted together for her:
I dragged the porch in from this photo I found on Pinterest:
Obviously, the windows are different, but I thought it would at least give her a better idea of how a long porch would *sort of* look. I also found these beautiful Colonial homes while I was online searching:
Aren't those pretty color schemes too? I sent them to Eve so that she could also ponder those possibilities, but I'm not sure the last one is perfect for her particular style of home. I think it works on that one because of the pediment over the front door, but it was just too pretty not to share!
Anywho- I look forward to making my Photoshop course available online after the Haven Conference too. And for those not interested in learning Photoshop, but want a photo manipulated- I'm also looking forward to partnering with 10 more people on design consultations at some point during the first week of August too. I'll try to give you a heads up in advance this time so those of you who are interested know what time and day they'll be available!
And on a personal note…
I went to our neighborhood's farmer's market last week, and as I was standing there amidst all my neighbors and the sweet vendor's fabulous offerings, chatting with old friends and meeting fun new ones, I started to feel completely overwhelmed. Not because of anything anyone said or did, but simply because that's how social anxiety works. Fellow sensitized folks know, it just swoops in, takes over, and you end up expending a tremendous amount of energy merely to appear "normal" until you can either calm yourself down or, and more likely, until you can figure out how to get the heck out of there without looking "abnormal". :-/
Fortunately, I had to go pick up Steevenson up around that time, so I had an excuse to dash off before I: insert any number of calamaties that were probably all in my head HERE. 😉
But seriously, can I get an amen that just because it's "all in your head" doesn't make the struggle any less real?
Anxiousness aside, I am immensely excited to…
get out of town
see old friends
meet new friends
hang out with my family at a hotel (my mom is coming with us to watch Sonny while we teach)
share one of my passions with kindred spirits
I just wanted readers who are going to know that you can absolutely be abnormal with me, and that I will most certainly be winging it in every. single. way.
The sessions, the social situations, my outfits…all of it. Because friends and family make the world go around, and life is too short to be bound by the horizon of our front doors, Amen? 🙂
Layla
PS- This is the FINAL WEEK of the Annie Selke Rug Challenge! If you missed it in previous posts, these are the 3 rug designs I ended up submitting: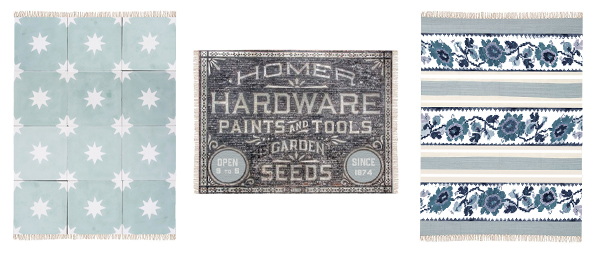 In a nutshell, there are 14 of us in the challenge, and Dash & Albert will produce the ten rugs with the most votes when voting ends THIS Thursday.
You can only vote once (because you vote by "liking" the photos on Instagram, which you can only "like" once) but if you haven't already voted and you'd like to throw one (or three!) my way, I sure would appreciate your support. All you have to do is double-tap the photos of my rugs on the @AnnieSelke Instagram feed to "like" or "heart" them, and that's it! 🙂 You can click through the banner below if you're on a desktop, but you must have an Instagram account to be able to log in and vote…

Thanks again, guys! XO