Happy Monday, y'all!
Today, I thought I'd share some of the photo consultations I've been working on lately. I partner with 10 clients each month, and it always surprises me how many of them send me photos of exteriors. I'm more of an "interior gal", and have very little experience designing anything exterior (landscaping included) but folks have been so sweet to let me weigh in on their curb appeal. 🙂
This one was especially fun…
The homeowner wanted to keep the same (brown) shingles on the roof, but asked me to change the paint color on the bricks. I suggested going with a pale taupe color, and soft black on the shutters.
She also mentioned wanting to update the awning above the front door (possibly with something copper) so I added in a new kind of entry and popped in a more whimsical path instead. I loved the idea of blue front doors (because blue and orange are complementary colors) and they tie in nicely with all the shades of copper and brown. And like I said above, I'm not a gardener, so the plants and bushes are all just in there to fill things out. They're not necessarily the *actual* plants one would use, in the particular places I've shown them planted. I just like give the homeowner a better idea of what more/different plantings would look like. Last but not least, I added a copper mailbox on a crisp white post. I'm not sure if their neighborhood would allow one there (or if the homeowner one would even want one there) but it was too cute to resist! 🙂
For those of you on desktop computers that would like to see the interactive version, just move your cursor on and off of the photo below to see it presto change-o! 🙂
Here are a couple of other exterior consultations I had fun working on recently: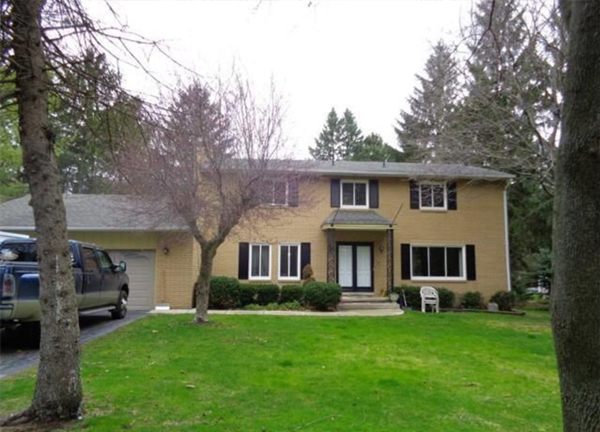 That one really challenged my facade modification abilities. My client wanted to see what it would look like with a porch and I did my best to paste one on there! 😀
This next one was such a treat to transform too…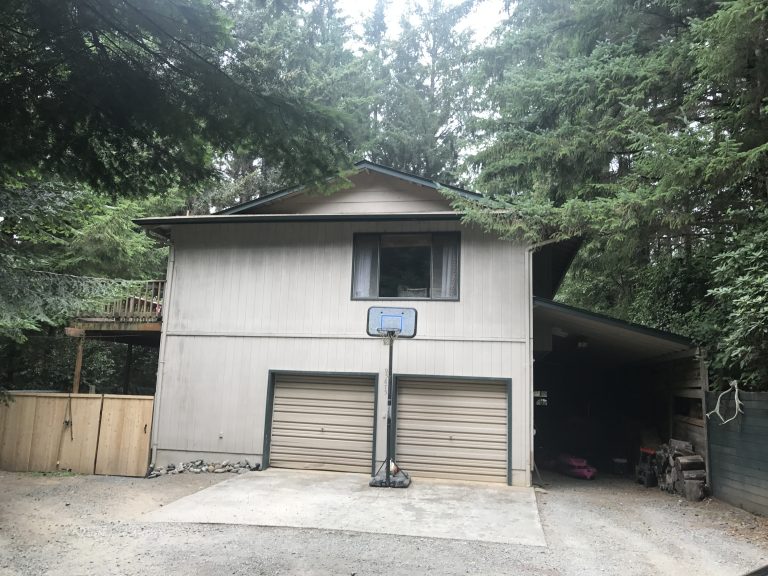 Here's the interactive version for those of you who want to see it in action:
The homeowner said they're going to incorporate many of my ideas, and I know they've already started making changes, so I hope to share an "after" photo if she sends one when they're done!
And speaking of consults, I'll be opening up my "presto change-o" services again next week, so if you're in the market for that kind of thing and would like to partner, just make sure to check back here for more information on Friday.
Hope you're week is off to a great start!
Layla