Happy Wednesday from Tybee Island!
I thought I'd share a quick, cheap, easy little DIY art project I put together over at the Mess Hall this week.
Since staying on budget is super important to our client, Pam, we've had a chance to really get creative (which I love!) as far as the furniture, lighting and decor go.
Lucky for us, she brought over a bunch of great lamps, furniture and plastic bins filled with tons of neat, little stuff she's collected over the years, so pulling the place together has been really fun!
I found two of these white frames in a bin on the front porch, and my mission was to fill them with easy, inexpensive, DIY style art.
Pam had a few vintage LIFE magazines, and this page immediately stood out to us.
Inside this little, black "AND" box…
I found a bunch of old letters and greeting cards…,
I snagged an old painters drop cloth from the front porch, and used the glass in the frames as a template to cut out a "mat"…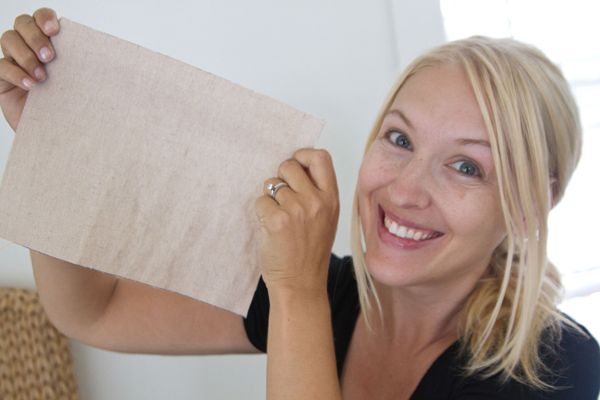 (me, my mat and my newest age spot!)
A couple of the vintage letters made their way into one of the frames…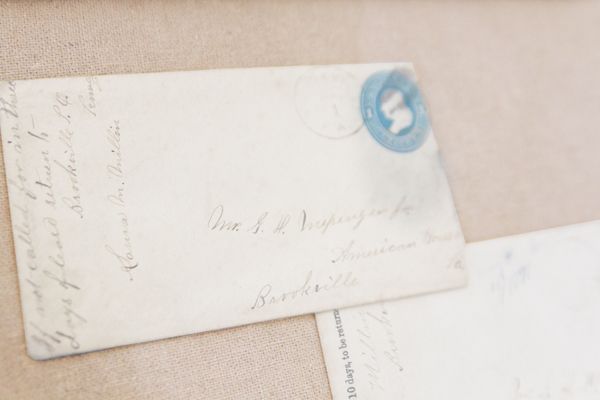 I chose the ones that coordinated with the bedding the best….
Not bad for freebie art, eh?
For the other frame, Pam had our favorite page of the LIFE magazine color copied, and I used the glass to trace out the shape we wanted put inside the frame…
Not only is the subject matter totally appropriate for the Mess Hall, the colors of that handsome military man go great with the bedding too!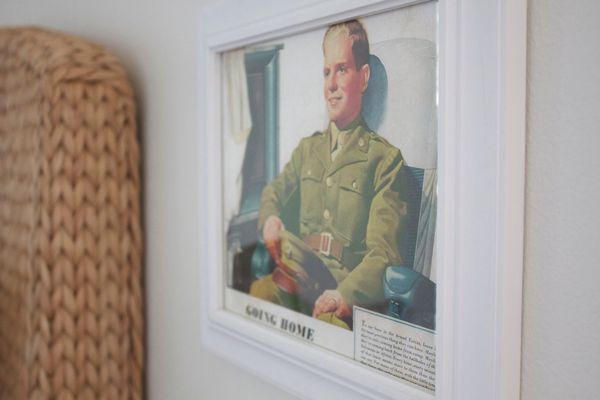 We've got one more day to stage the place before we shoot it for the "Guest My Nest" and "Before & After" sections of our new site.
Then, Pam's family can start using it as a vacation get-a-way, and they can continue having fun putting their personal stamp on the place for years to come!
On Friday, we're…
…and I look forward to putting together a post that shows all the decorating we've done with Pam when we get back!
Ooh!
AND, since lots of inquiring minds seem to want to know, I'll write a post about how and why we moved to WordPress, too!

————————————————————————————-
Join us on Facebook and Twitter!
————————————————————————————-
Need help arranging your furniture?
Need design help?
Check out my e-book!
Get My Free E-book: 15 Common Decorating Mistakes And How You Can Avoid Them
Enter your email to download my free e-book instantly! 🙂