A couple of weeks ago, I blogged about the white shutters we got from our Facebook friend, Toney…
In that post, I mentioned that we were still trying to figure out what to replace the temporary paper shades on the upper half of our windows with. They're okay for now, but they're a pain in the booty to move up and down, so we just keep them up 24/7- which isn't ideal.
Since that post, I've searched and searched for solutions, but I never could find anything that looked/costed/worked just right. Up until a few days ago, that is. I opened an email from my friend, Kristine, and BAM! Super cute/affordable/functional window treatment inspiration!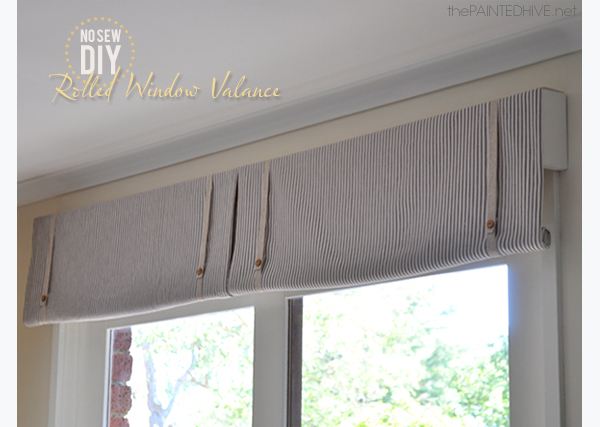 Basically, she used all this stuff…
…to cover up a plain, black-out roller shade…
…so that it's hidden most of the time, but there for privacy whenever she wants to pull it down:
Pretty neat, huh? I'm still not exactly sure when or how we'll go about putting our window treatments up- but man am I inspired by Kristine's project! (Thanks again for sending it so that I could share it here, Kristine!)
PS- Click on the banner below to read Kristine's full DIY Shades tutorial post!
Get My Free E-book: 15 Common Decorating Mistakes And How You Can Avoid Them
Enter your email to download my free e-book instantly! 🙂